Slate Attacks Hallmark Christmas Movies for Being Too 'White,' Too Trump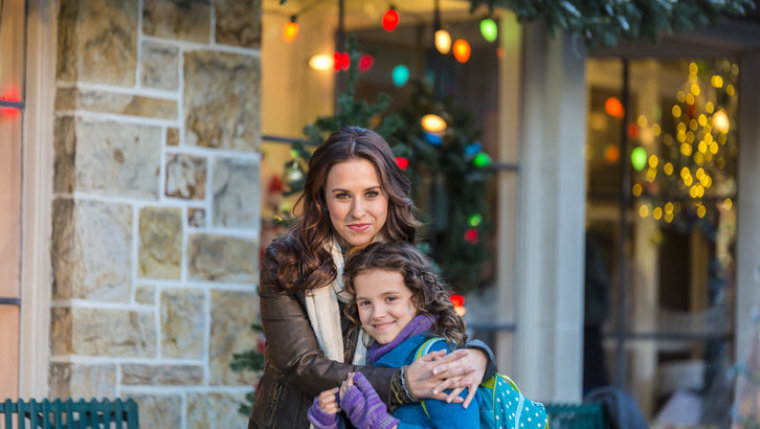 The Hallmark Channel, which is known for broadcasting family-friendly movies, is being criticized by Slate for lacking diversity and featuring too many "white heterosexuals" and "lumberjacks and labradoodles."
Radio host and Fox News commentator Todd Starnes balked at Slate's criticism of Hallmark for not featuring "Muslims, gay people, and feminists" as lead characters in their Christmas movies.
Slate also criticized Hallmark's viewers, which the left-leaning publication claims are largely Trump voters. "Hallmark Channel has boomed since Trump began campaigning, and the network's strongholds map to his Electoral College victories," according to Slate's Zachary Jason, who asserts that Hallmark's movies, "depict a fantasy world in which America has been Made Great Again."
"[The movies] brim with white heterosexuals who ... endlessly bellow 'Merry Christmas' to every lumberjack and labradoodle they pass," Slate adds before condemning the movie channel as a venue where "sexism" is considered "family values."
Bill Abbott, the chief executive of Crown Media for Hallmark, previously told The Washington Post that the channel is "a place you can go and feel good."
"We intentionally branded ourselves as the happy place. Hallmark's tagline is 'the heart of TV," Abbott said.
Hallmark is one of the most-watched cable television networks in the nation, and "claims more than 85 million people watched one of its channels during November and December last year," The Washington Post reports.
Slate's reporter said he watched nothing but "sugary, sexist, preposterously plotted, plot hole–festooned, belligerently traditional, ecstatically Caucasian cheer. To observe the first holiday season under the Trump administration, I'm bearing witness to them all."
While Starnes disagreed with most of Slate's criticisms of the Hallmark Channel, he agreed that the network does mostly feature people with a "fair complexion."
Christian actress Candace Cameron Bure has starred in several Hallmark Christmas movies. Bure has a movie deal with the family channel and can be seen acting alongside her 19-year-old daughter in one of the 21 Christmas movies that will premiere on Hallmark this season.
Slate also criticized Bure for being the "face of Hallmark" and a Trump supporter.
"The Christmas-down-your-throat bombast, holly-jolly sexism, the characters' zaniness and unyielding impulsiveness — it's all very Trumpian behavior," Slate continued.
Starnes' response to Slate is to "change the channel" if you don't like what you see.
"I say better that than the run-of-the mill pornographic debauchery that normally spews out of Hollywood," Starnes said. "As for me and my house, we're going to put an extra log on the fire, pour a cup of hot cocoa and enjoy a very Hallmark Christmas."