Marco Rubio Blasts Snoop Dogg for Depicting Trump 'Assassination' in Music Video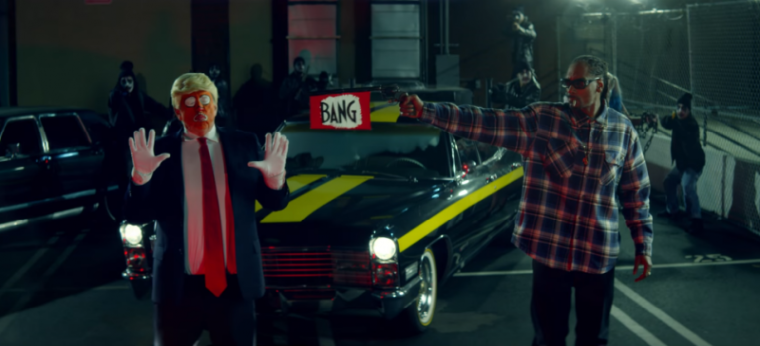 U.S. Senator Marco Rubio, R-Fla., has denounced controversial Grammy Award-winner Snoop Dogg's recent music video in which the rapper depicts himself shooting President Donald Trump in the head.
Rubio told TMZ in a video interview outside of Ronald Reagan National Airport that "Snoop shouldn't have done that."
"You know, we've had presidents assassinated before in this country. So anything like that is really something that you should be very careful about," said Rubio. "People can disagree on policy. We've got to be very careful about that kind of thing, because the wrong person sees that and gets the wrong idea and you can have a real problem."
Posted to YouTube on Sunday, the provocative music video is for the band BADBADNOTGOOD's song "Lavender," which featured Snoop Dogg and a DJ named Kaytranada.
At one point during the video, Snoop Dogg — who was in-and-out of prison in the early '90s for selling cocaine and other drugs, and stood trial for the 1993 murder of a rival gang member in which he drove the getaway car but was later acquitted — points a gun at man dressed as Trump with a clown face and wearing white gloves. The rapper pulls the trigger, with the gun revealing a small flag that says "BANG."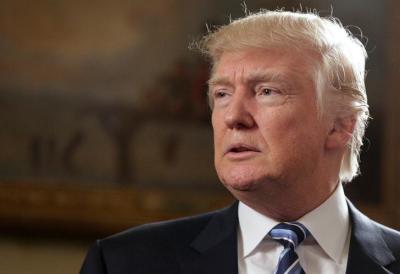 In an interview with Billboard, Snoop Dogg claimed that the video was a response to the widely reported incidents of police brutality against African-American men.
He also told Billboard that he was "making a song that was not controversial but real — real to the voice of the people who don't have a voice."
"When I be putting s--- out, I don't ever expect or look for a reaction. I just put it out because I feel like it's something that's missing. Any time I drop something, I'm trying to fill in a void," said Snoop Dogg.
"I feel like it's a lot of people making cool records, having fun, partying, but nobody's dealing with the real issue with this f---ing clown as president, and the s--- that we dealing with out here. So I wanted to take time out to push pause on a party record and make one of these records for the time being."
The "Lavender" music video comes a couple of months after famed pop singer Madonna told the Women's March on Washington that she wanted to blow up the White House because Trump was elected president.
"I have thought an awful lot about blowing up the White House, and I know this won't change anything. We cannot fall into despair," said Madonna.
The comments were widely denounced as an official threat on the new president and the Secret Service launched an investigation.
The 58-year-old singer later argued in a statement posted to social media that her comments were taken out of context.
"I spoke in metaphor and I shared two ways of looking at things — one was to be hopeful, and one was to feel anger and outrage, which I have personally felt," said Madonna.