Socialism Is 'Death to Christian Virtue,' Scalia Said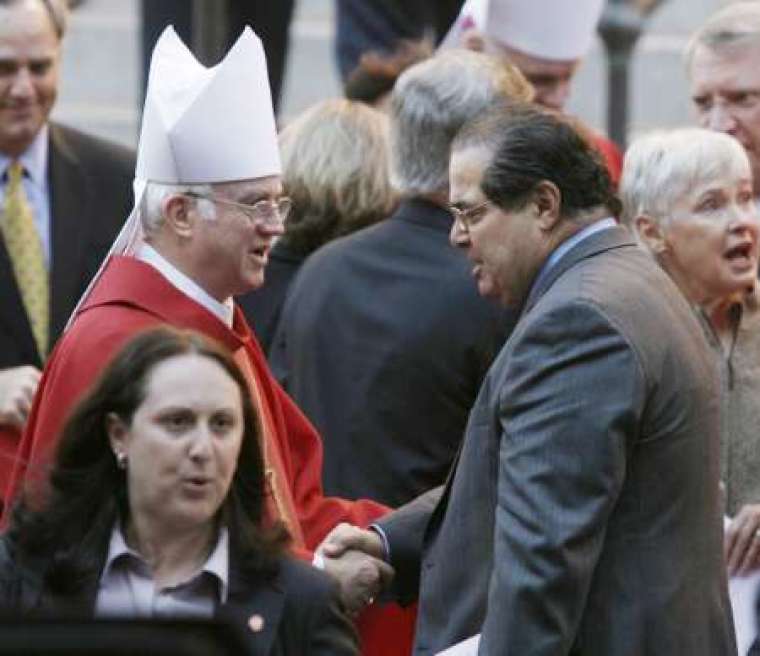 Associate Supreme Court Justice Antonin Scalia, who died unexpectedly on Saturday, often spoke of the intersection of faith and law, politics and economics.
During those times, the justice was always certain to issue a disclaimer — he was "speaking as a Christian, and not a federal judge."
For those who followed Scalia closely, however, there was little surprise when he extolled the virtues of Christianity. His deep Catholic faith permeated his life, and his friends said his two favorite things were his family and the church.
On Sept. 25, 2013, Scalia spoke to an audience at the Lanier Theological Library in Houston, Texas, on the subject of whether capitalism or socialism was more conducive to Christian virtue. It was an important address, but one wholly underreported, except in local media and a handful of liberal news outlets, among them Huffington Post — whose writers loved to deride the conservative Scalia.
The address on the relationship of Christian virtue to socialism and capitalism was significant because of its prescience. Could Antonin Scalia have known that the first avowed socialist presidential candidate in the history of the United States, Vermont Sen. Bernie Sanders, would emerge and capture the wind from Hillary Clinton's sails in the Democratic presidential primary? Could he have known the level of support Sanders is receiving from millennials who are far less institutionally religious than previous generations and who have all but forgotten World War II and the Cold War?
Scalia was no mystic with a crystal ball, but he was acutely aware of history. In the address, he discussed the various ways the terms "Rightwing" and "Leftwing" have been used inconsistently in history. At times, to be on the Left meant to favor personal liberty (or choice) over government-supported traditions and, at others, to be Left meant to use the crushing weight of government to force others to do what another group of people feel is best for the "common good."
To read the full article and watch the video, go to ChristianExaminer.com
Scalia used the terms "Right" and "Left" to refer to laissez faire capitalists and socialists, respectively, because those were the terms mirrored in the national political debates of the 21st century. He asked which of the economic systems was most conducive to promoting not just the common good, but the "Christian common good." Which is most conducive to the construction of Christian virtue and sanctification?
Scalia's answer was interesting:
"I do not believe a Christian should choose his government on the basis of which shall be more conducive to his faith any more than he ought to choose his toothpaste on that basis. To be sure, there are certain prohibitions. A Christian should not support a government that suppresses the faith, or one that sanctions the taking of innocent human life, just as a Christian should not wear immodest clothes. But the test of the good government, like the test of well-tailored clothes, is assuredly not whether it helps you save your soul."
To read the rest and watch the video, go to ChristianExaminer.com


Dr. Gregory Tomlin covers the intersection of politics, culture and religion for Christian Examiner. He is also Assistant Professor of Church History and a faculty instructional mentor for Liberty University Divinity School. Tomlin earned his Ph.D. at Southwestern Baptist Theological Seminary, and also studied at Baylor University and Boston University's summer Institute on Culture, Religion and World Affairs. He wrote his dissertation on Southern Baptists and their influence on military-foreign policy in Vietnam from 1965-1973.