Solar Eclipse: Here's What Christian Leaders Are Saying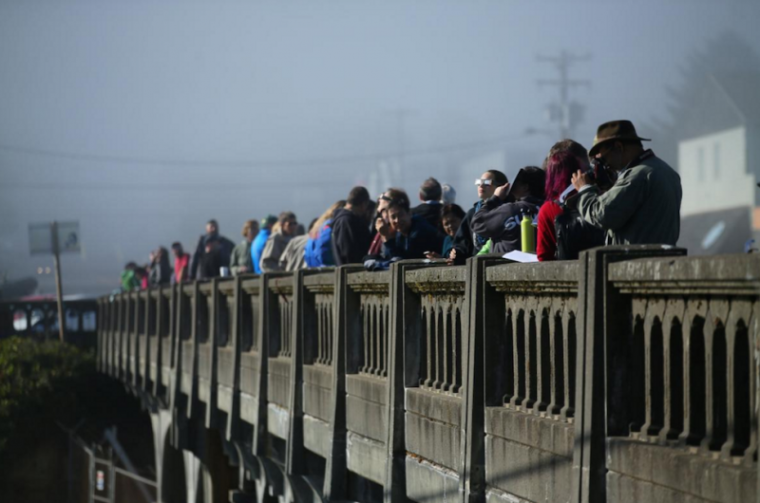 As Americans have already begun witnessing a solar eclipse today, here's what some well-known Christians are saying about the rare continent-wide event.
Chris Hodges, pastor of Church of the Highlands in Birmingham, Alabama:
I've had that @Hillsong song, "Oh we look to the Son..." on my mind today. #SolarEclipse2017
Greg Stier, founder of Dare 2 Share in Arvada, Colorado:
"On the count of 3 everyone say 'APOCALYPSE!'" #SolarEclipse2017
Robert Morris, pastor at Gaetway Church in Southlake, Texas:
As we observe the solar #eclipse today, let it be a reminder to never forget the Creator of our universe is still in control. • Genesis 1:16
Joyce Meyer, speaker based in St. Louis, Missouri:
"God is upholding, maintaining, guiding and propelling the universe by His mighty word of power!" -Joyce  #SolarEclipse2017 #SolarEclipse
John Piper, founder of DesiringGod.org:
Watch the eclipse with John Owen, Jonathan Edwards, and Charles Spurgeon. Let the darkness brighten your heart.
Lee Strobel, former atheist and author of The Case for Christ:
God crafted our world so we could do science -- and then, through nature, discover Him. #Eclipse
Todd Clark, former pastor in Southern California:
I hope there are some eclipse shots in Instagram today. #dang
Franklin Graham, evangelist based in North Carolina:
I don't know if the #solareclipse is a sign of God's judgment, but may it be a reminder to all of us to pray.
"And God set them in the expanse of the heavens to give light on the earth, to rule over the day & over the night..." (Gen 1:17-18) #eclipse
"On the count of 3 everyone say 'APOCALYPSE!'" #SolarEclipse2017pic.twitter.com/Vndcjg7Gzm

— Greg Stier (@gregstier) August 21, 2017