Solomon on 'woke capitalism'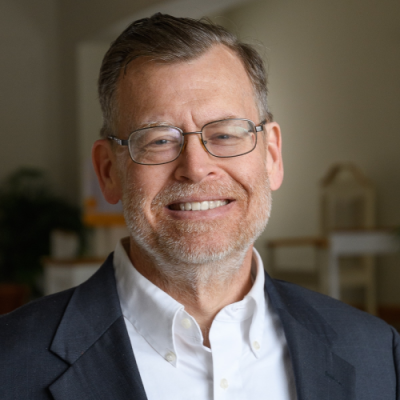 Those of us who appreciate the free market in a free economy, where the civil leaders are restrained to enforcing fair and predictable rules that everyone can operate by, might be tempted to think that the wise should tend to succeed. If so, then our present situation of Leftist Corporate culture and advocacy is hard to understand.
But it wasn't something Solomon felt was unlikely. Many read what Proverbs says about the wise succeeding and fools failing and think the virtuous naturally rise to the top in society. But Proverbs actually spells out other possibilities.
Lady Wisdom is portrayed as calling out to all society as being dominated by fools (Proverbs 1:20-33). The general mass of people lack wisdom, and they are sure they are doing fine. They are complacent, and thus unaware they are headed toward destruction (v. 32), a day of calamity (v. 26), of storm and whirlwind (v. 27).
How do the wise prosper in such a society? Not well. In the third chapter of Proverbs, Solomon exhorts his son: "Do not envy a man of violence and do not choose any of his ways, for the devious person is an abomination to the LORD, but the upright are in his confidence" (Proverbs 3:31–32 ESV). So don't be jealous of what they have and don't imitate their behavior. That would only be a temptation if these people were prosperous and you were not so prosperous.
Solomon also assures us that we should not fear the destruction of the foolish and the unethical: "Do not be afraid of sudden terror or of the ruin of the wicked, when it comes, for the LORD will be your confidence and will keep your foot from being caught" (Proverbs 3:25-26). This means the wicked are so powerful and pervasive in society, that any disaster that comes upon them seems like it will engulf everyone else as well.
These fools aren't just neighbors with a collection of broken cars in the front yard. Far from it. They are the CEOs of major corporations.
How is a wise man supposed to live in a society run by such fools?
He's supposed to have confidence that God is preparing him to rise. "My son, do not despise the LORD's discipline or be weary of his reproof, for the LORD reproves him whom he loves, as a father the son in whom he delights" (3:11-12). The book of Hebrews quotes this passage to persecuted Christians to assure them that God loves them as his children and that he is not on the side of their persecutors. "It is for discipline that you have to endure. God is treating you as sons. For what son is there whom his father does not discipline? If you are left without discipline, in which all have participated, then you are illegitimate children and not sons" (Hebrews 12:7-8).
So forget the fantasy world that many attribute to Proverbs — a world where the wicked always weaken and fail while the wise and righteous always dominate. Solomon expects a world where the righteous are tempted to emulate the fools and where judgment on fools looks like it will overturn society. In other words, it is a world where fools find their way to power and use that power to promote folly.
It is also a world that cannot sustain itself. As Lady Wisdom warns: "Because they hated knowledge and did not choose the fear of the LORD, would have none of my counsel and despised all my reproof, therefore they shall eat the fruit of their way, and have their fill of their own devices. For the simple are killed by their turning away, and the complacency of fools destroys them; but whoever listens to me will dwell secure and will be at ease, without dread of disaster" (Proverbs 1:29–33 ESV).
Mark Horne has served as a pastor and worked as a writer. He is the author of The Victory According To Mark: An Exposition of the Second Gospel, Why Baptize Babies?,J. R. R. Tolkien, and Solomon Says: Directives for Young Men. He is the Executive Director of Logo Sapiens Communications and the writer for SolomonSays.net.