Son of megachurch Pastor EA Adeboye dies in his sleep at 42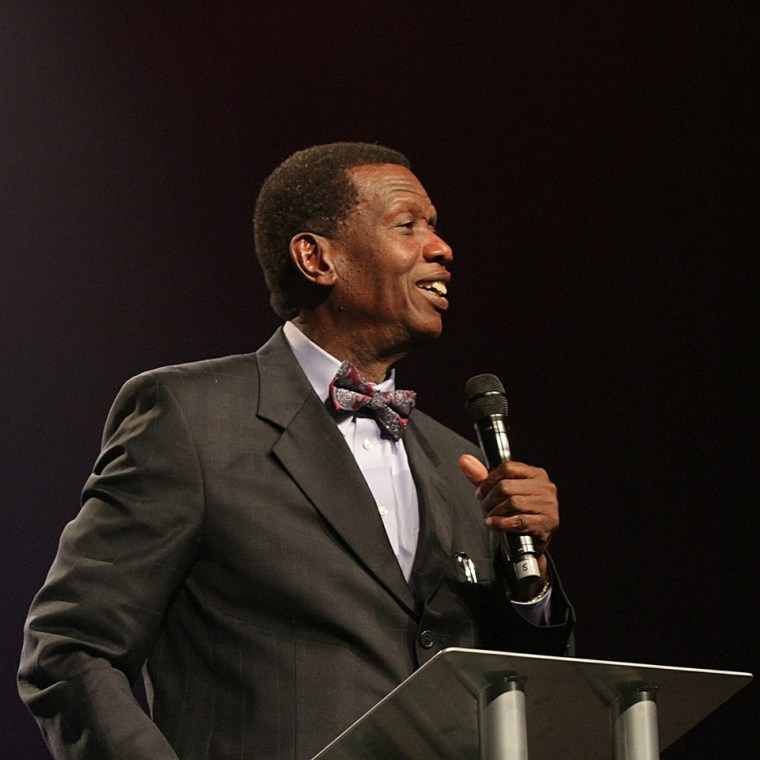 The family of Pastor Enoch Adeboye, the world-renowned general overseer of the Nigeria-based Redeemed Christian Church of God, is now grieving after the sudden death of the megachurch leader's third child, Oluwadamilare Temitayo Adeboye, on Tuesday.
"It is with a deep and heartfelt sense of loss, we announce the departure of our beloved son, brother, husband and father, Oluwadamilare Temitayo Adeboye. Who went to be with the Lord on the 4th of May, 2021," the church announced in a statement Thursday.
Oluwadamilare, who was 42 when he died, was also a pastor like his father, who was named one of the world's 50 most powerful people in 2008 by Newsweek. According to This Today, the younger Adeboye was one of the regional youth pastors in RCCG serving in Eket, Akwa-Ibom.
He reportedly had no apparent health issues and simply went to bed after a preaching assignment then failed to wake up on Tuesday, according to his wife, Temiloluwa, with whom he fathered three children.
"His life was well lived as he served the Lord without reserve, giving effortlessly and leading fearlessly. He was crowned by the Lord with blessings of 3 seeds and a beautiful wife. Though shaken, our anchor remains Jesus Christ in whom we have the assurance that we will one day meet in a place where there is no pain," the church said in their statement in which they also asked for privacy and prayers for the family.
Leke Adeboye, Oluwadamilare's younger brother who also works with the RCCG, quoted Isaiah 57:1 from the Amplified version of the Bible on his social media, noting: "The righteous man perishes [at the hand of evil], and no one takes it to heart; Faithful and devout men are taken away, while no one understands that the righteous person is taken away [to be spared] from disaster and evil."
In a statement Thursday, Nigerian President Muhammadu Buhari also offered prayers for the Adeboye family.
"My deepest sympathies to the family of Pastor Enoch Adeboye, General Overseer of the Redeemed Christian Church of God (RCCG), on the passing of his son, Pastor Dare Adeboye. I pray that God Almighty will grant the departed rest, and comfort grieving family, friends and associates," he noted on Facebook.
Adeboye, according to Newsweek, is one of the most successful preachers in the world. He told the publication that his church has outposts in 110 countries. In Nigeria alone, where he claims some 5 million members, his church has 14,000 branches. Some 360 RCCG churches can be found in Britain, with about the same number spread across cities in the U.S., such as Chicago, Dallas and Tallahassee, Florida.
The 79-year-old Pentecostal leader once accused some U.S. preachers of being condescending toward him and his church.
"I've been going to America now since 1979, almost 40 years. When we get there and all these big, big men, talk to us, they always ask a question 'and how can we help you?' It's a polite way of saying, 'I know you have come to beg,'" Adeboye noted in 2015. "And I have always told them 'no, no, no. The only help I need from you is to come to Nigeria and see what God is doing. That's all.'"