Song 'Good Enough' from Netflix musical 'A Week Away' highlights God-given worth: CP exclusive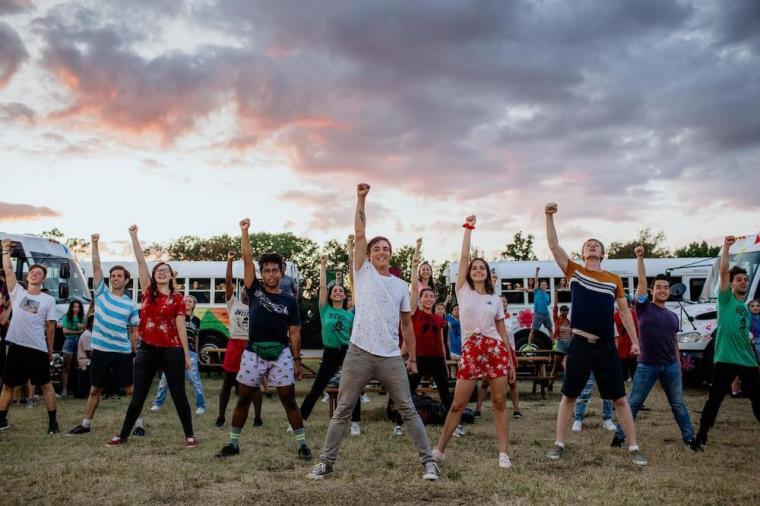 "Good Enough," one of the songs featured in Netflix's upcoming faith-based musical "A Week Away," highlights the biblical truth that everyone, regardless of their background, is "good enough" just the way God made them.
Written by Adam Watts and performed by Kevin Quinn, Bailee Madison, Jabril Cook and Kat Conner Sterling, "Good Enough" follows a back-and-forth between Will (Quinn) and George (Cook) as well as Avery (Madison) and Presley (Sterling). While George and Presley struggle with feelings of insecurity and inadequacy, Will and Avery remind their friends that "God made you just how you should be — good enough — more than good enough." 
Watch the exclusive "A Week Away" clip below: 
The musical, which was filmed in Nashville, Tennessee, follows "troubled teen Will Hawkins (Quinn) who has a run-in with the law that puts him at an important crossroad: go to juvenile detention or attend a Christian summer camp.
"At first, a fish-out-of-water, Will opens his heart, discovers love with a camp regular (Madison), and a sense of belonging in the last place he expected to find it," according to Netflix.
In addition to original songs, "A Week Away" features covers of prominent Christian Contemporary artists including Amy Grant, Michael W. Smith, Steven Curtis Chapman, Audio Adrenaline, Rich Mullins and for King & Country.
The first faith-based musical of its kind, "A Week Away" includes a star-studded Hollywood cast, including Sherri Shepherd and David Koechner.
In an earlier interview with The Christian Post, creator and producer Alan Powell, a Christian singer and actor who co-wrote the screenplay with Kali Baile, said he's always wanted to create a musical, and bringing one to the Christian movie world is something he's proud of. 
"I love musicals in general, as I'm sure you can probably speculate, loving film and loving music. Musicals are my favorite. And I just remember thinking, 'I don't know why there's nothing in the faith-based space. There's never been a musical in a faith-based space.' It doesn't make any sense to me, seeing as how music is probably, and arguably, the biggest business within the Christian culture, quite honestly," Powell said. 
The film was directed by Roman White and produced by Powell and Steve Barnett under their Monarch Media banner along with Gabe Vasquez. Executive producers listed are Vicky Patel and Corby Pons.
"A Week Away" will be released on Netflix on March 26.