Sonic Drive-Thru Bible Stickers So Popular That They're Out of Stock
Sonic Drive-Thru Bible Stickers So Popular That They're Out of Stock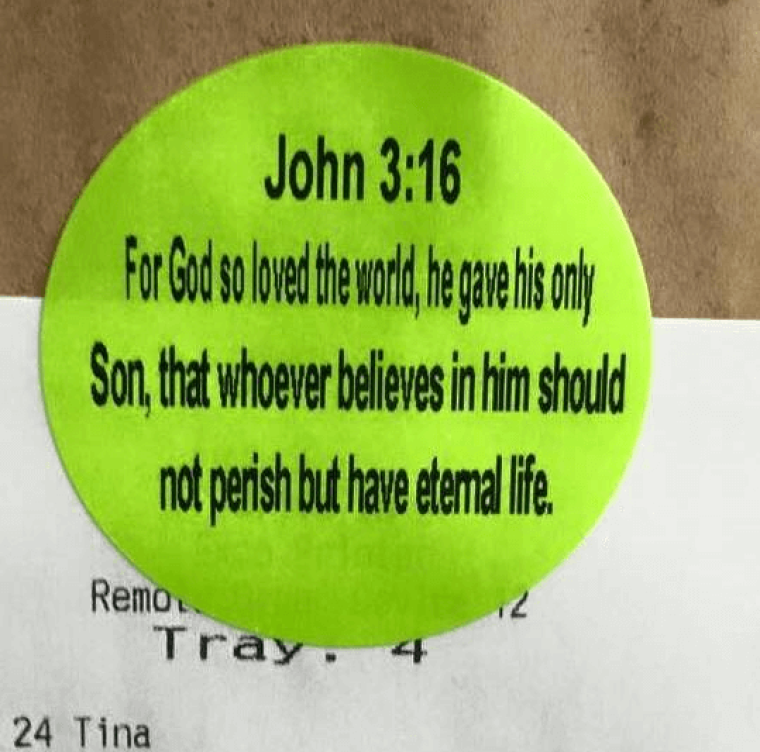 A Sonic drive-thru restaurant in Missouri that recently garnered headlines for putting Bible verse stickers on orders, ran out of the stickers due to popular demand.
Sonic Drive-In of Raymore announced on its Facebook page Thursday morning that it is temporarily out of the Bible stickers.
"We are still putting the bible verse stickers on our bags. However [due] to the number of people asking for them, after the news story, we are currently out," posted the restaurant.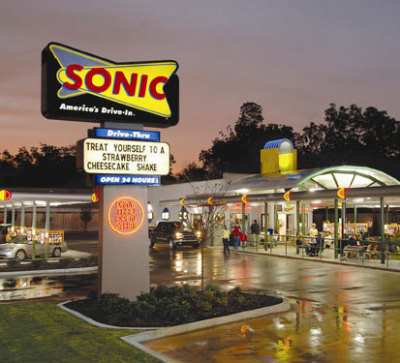 "Our next shipment of them should arrive in the next couple days. Thanks for your support."
Recently the Sonic restaurant located off of Highway 58 in Raymore gained media attention for placing Bible verses on the sticker orders.
Stickers on orders include the famous John 3:16 and Revelation 21:1 verses, which reads "Then I saw a new heaven and a new earth, for the first heaven and the first earth had passed away, and there was no longer any sea."
Local media outlet KSHB reported that supporters and critics have taken to Facebook to debate the stickers, with Sonic corporate staying neutral.
"Sonic is a public company, which means they aren't Christian-based such as Hobby Lobby or Chik-Fil-A. However, many Sonic Drive-Ins are franchise owned, therefore owners can make their own unique decisions," noted KSHB.
"Although the Bible verse stickers don't come with every order, the Raymore Sonic doesn't plan on removing them from their business any time soon. Also, employees do have the option to use alternative stickers that are not Bible related."
The Raymore Sonic has reportedly been using the Bible stickers for some time, and a look at its Facebook page shows more religious postings.
Postings on the Facebook page include sharing content from Godvine and the Christian radio station program, the K-Love Afternoon Show.
"So happy to see a business supporting the "Good News" of a loving and forgiving Savior! Keep strong! As for me and my house, We will serve our Lord," posted one reviewer.