Sony looking to make Spider-Man 'bisexual with boyfriend' in upcoming movie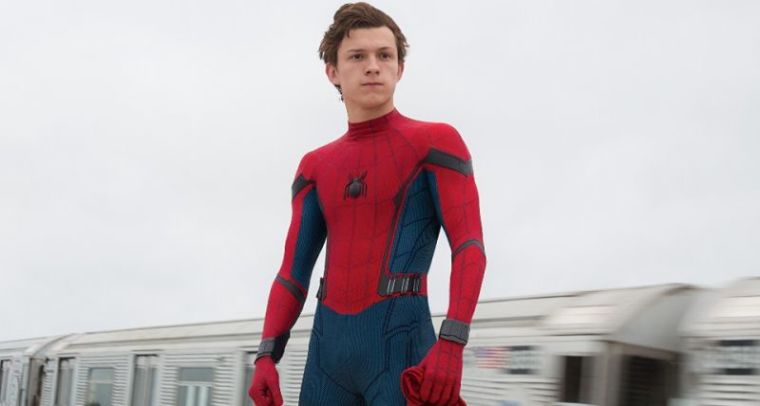 A report says that Sony plans to feature Spider-Man as a bisexual in an upcoming movie.
The entertainment blog We Got This Covered said, citing anonymous but reliable sources, that Sony is developing a live-action Spider-Verse movie that would unite Holland with his predecessors, Tobey Maguire and Andrew Garfield, and that the studio is "particularly keen on getting Garfield back, as they want to portray his version of the hero as bisexual and give him a boyfriend in the film."
In an interview with The Sunday Times last year, Holland, who currently plays Spider-Man in the Marvel Cinematic Universe, was asked if a gay Spider-Man could make it into the movies. "Of course," he responded. "I can't talk about the future of the character because, honestly, I don't know, and it's out of my hands. But I do know a lot about the future of Marvel, and they are going to be representing lots of different people in the next few years."
Holland added, "The world isn't as simple as a straight white guy. It doesn't end there, and these films need to represent more than one type of person."
Garfield also said in 2013 that Spider-Man could be portrayed as gay. "I was kind of joking, but kind of not joking about MJ (Mary Jane, or Spider-Man's main love) … And I was like, 'What if MJ is a dude?' Why can't we discover that Peter is exploring his sexuality? It's hardly even groundbreaking! … So why can't he be gay? Why can't he be into boys?"
Marvel Studios President Kevin Feige had also earlier confirmed that Marvel would be debuting an openly transgender superhero. During a Q&A session at the New York Film Academy last October, he was asked about plans to introduce more LGBTQ characters into the universe, "specifically the T — trans characters," he said, "Yes. Absolutely. Yes. Very soon. In a movie we're shooting right now."
Movies and television programming geared toward young children are increasingly featuring of LGBT-identified characters.
Last July, Disney Channel series "Andi Mack" made history by depicting the network's first teenage gay couple. The season three finale of the series concluded with the scene between Cyrus Goodman (played by Joshua Rush) confessing his attraction to his classmate TJ Kippen (Luke Mullen).
Also last year, a major gay rights organization, the Gay and Lesbian Alliance Against Defamation (GLAAD), started pushing for 20 percent of all television characters to be LGBT by the year 2025.
In a report called "Where We Are on TV," GLAAD President Sarah Kate Ellis noted that "less than one-quarter of Americans have a close friend or family member who is transgender," meaning that many Americans "learn about trans people from what they see in television, movies, and news."