South Dakota Gay Marriage Ban Ruled Unconstitutional; Same-Sex Couples Compared to Mixed-Race Couples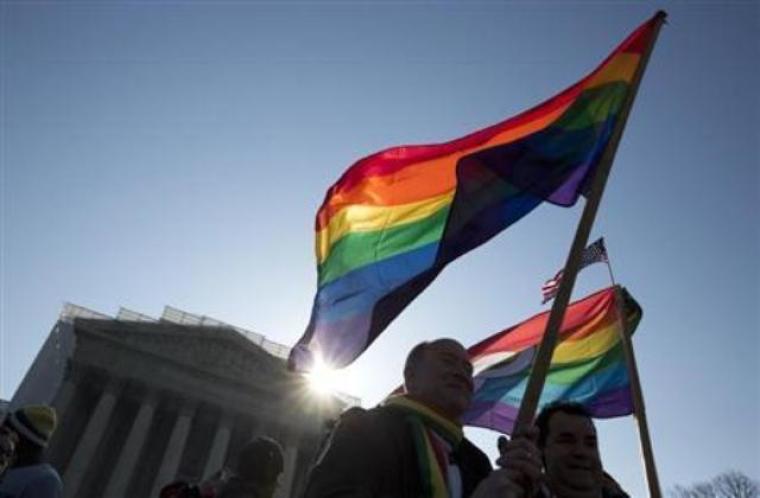 A judge in South Dakota ruled the state constitution's definition of marriage is unconstitutional because it does not allow same-sex couples to marry.
In a decision rendered Monday, district court judge Karen E. Schreier ruled the South Dakota's Amendment C unconstitutional, but put a stay on her decision pending appeal.
Schreier drew a parallel to the Supreme Court case Loving v. Virginia, which declared interracial marriage bans unlawful.
"In Loving, the Supreme Court addressed a traditionally accepted definition of marriage that prohibited Mildred Jeter and Richard Loving from marrying," wrote Schreier.
"Plaintiffs have a fundamental right to marry. South Dakota law deprives them of that right solely because they are same-sex couples and without sufficient justification."
In 2006, South Dakota was one of several states that passed by voter referendum a state constitutional ban on same-sex marriage.
Known as Amendment C, the ban also barred the Legislature from legally recognizing any form of same-sex couple union.
"Proposed amendment to South Dakota Constitution would define and recognize marriage solely as a union between a man and a woman," read Amendment C.
"It would also prohibit the Legislature from allowing or recognizing civil unions, domestic partnerships or other quasi-marital relationships between two or more persons regardless of sex."
Amendment C passed with 52 percent of the vote, with South Dakota passing a ban the same election cycle as Idaho, South Carolina, Tennessee, Virginia, and Wisconsin.
Arizona attempted to pass via referendum a similar measure, but it failed with 51 percent of the vote going against it.
Over the past year, numerous judges have ruled several state-level bans on gay marriage unconstitutional, more than doubling the number of states that currently legally recognize same-sex unions.
In reaction to the South Dakota decision, Human Rights Campaign Legal Director Sarah Warbelow hailed the decision as part of the general trend.
"The truth is, laws prohibiting same-sex couples from marrying serve no purpose other than to harm Americans who simply want to protect and provide for themselves and their families," said Warbelow.
"Ultimately the U.S. Constitution does not allow states to continue discriminating against committed and loving gay and lesbian couples. It's only a matter of time before the U.S. Supreme Court decides the issue once and for all."
Regarding the recent wave of judges declaring various state level bans unconstitutional, National Organization for Marriage President Brian Brown decried the trend.
"Federal judges are acting as if the U.S. Supreme Court has ordered same-sex marriage to be imposed, but in reality the Court has ruled that states have the right to define marriage," stated Brown.
"We demand that the U.S. Supreme Court act immediately to review the pending marriage case before them and swiftly reaffirm that states have the right to define marriage as the union of one man and one woman."