South Sudan's Christians Praying for Christmas Peace in War That Has Killed Up to 100,000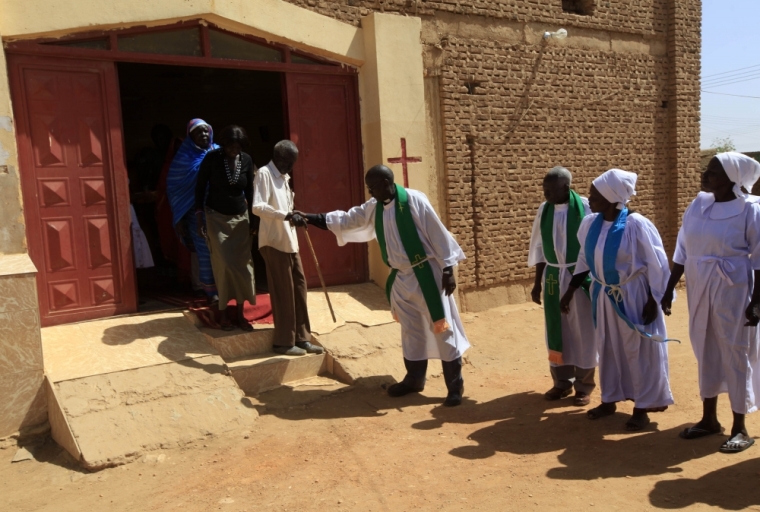 Christians in South Sudan are praying for peace this Christmas time following two years of devastating civil war, which according to some estimates has killed up to 100,000 people.
"Two years after the outbreak of the civil war we continue to hope for peace, and perhaps this Christmas will be different from the last two, where we experienced suffering and fear," a South Sudanese missionary told Fides News Agency.
The country marked this week the two year anniversary of the civil war that has plunged the world's youngest nation into a deep crisis.
"In all the states of the South Sudanese federation ceremonies were held to remember the victims of the war," the missionary added, who chose to remain anonymous.
"Despite the peace agreement signed on August 15, in different areas of South Sudan, fighting continues. The UN has decided to strengthen its peacekeeping mission in South Sudan with a thousand elements, equipping them with drones to monitor the movements of troops and respect the ceasefire," he added.
The civil war, which began in December 2013, is being waged between the regular army loyal to President Salva Kiir, and rebels supporting former Vice President Riek Machar.
The Associated Press reported on Wednesday that it is difficult to provide an accurate estimate on how many people have died in the war so far, with the United Nations providing conservative estimates of tens of thousands of victims, but other sources have said the death toll can be as high as 100,000.
Another two million people have fled their homes as refugees and are now living in neighboring countries, seeking to escape horror stories such as forced cannibalism and blood drinking in the war.
Rev. James Ninrew, a Presbyterian pastor and peace activist in Juba, noted that the brutality of the war has exposed deep ethnic divisions in South Sudan's social fabric, with the conflict being waged between the Dinka and Nuer populations.
"Trust is not there. People are identifying now by their tribes," said the Rev. James Ninrew, a peace activist in Juba. "Even in one community, you will find Nuer are divided, or the Dinka are divided."
The civil war has also caused widespread economic instability, forcing many people into poverty, and restricting vital foreign investment opportunities. The Integrated Food Security Phase Classification System has said that as many as 3.9 million citizens are in emergency levels of food insecurity, and dangerously close to famine.
Dozens of ceasefires and attempted peace treaties have failed over the past two years, Ninrew pointed out, including a failed deadline last month to form a transitional government.
"The peace deal is going nowhere," the pastor added. "The people who signed it, who are supposed to implement it, are the very people working against it."
Fides' missionary source revealed that Christians are not giving up hope, however.
"Despite all these difficulties, no one can take away the hope of a better life. We hope that Christmas this year will mark the beginning of a new phase for South Sudan," the source said.