So. Baptist IMB Closes Richmond Office in 2-Phase Plan to Balance Budget by 2017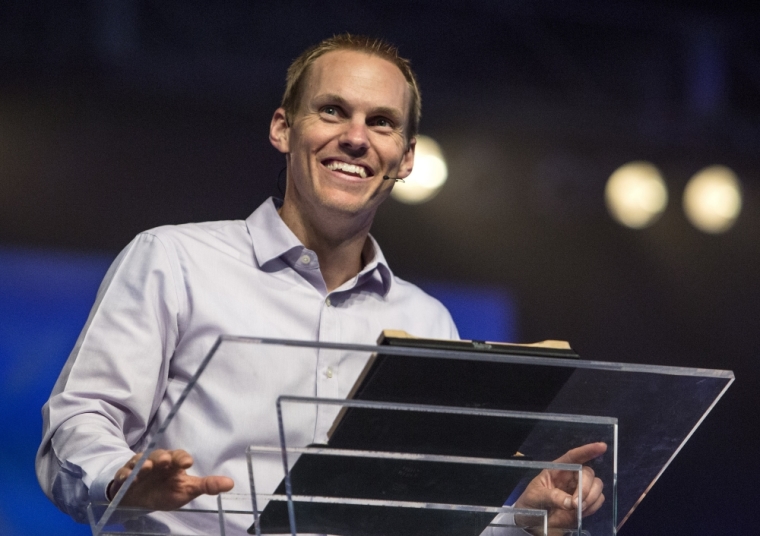 The Southern Baptist Convention's International Missions Board has announced that it will close its communications center in Virginia and lay off as many as 30 employees stateside as the entity moves forward with its two-phase organizational reset in an attempt to balance its budget by the end of 2017.
The IMB, which represents over 40,000 churches and 16 million members worldwide, announced last Thursday that organization will close its Richmond communications center by April 29 as it proceeds with the second phase of its plan to address its budget deficit.
Although 10 staff members of the facility will be transitioned to new roles within the IMB, a statement received by The Christian Post explains that 30 staff members have been presented with the option to continue their employment until the office's closure in April.
"These are some of the kindest servants and leaders in the Richmond office," IMB President David Platt said in the statement. "IMB is indebted to them on many levels. In the days to come, we want to express our honor and appreciation for the countless ways these brothers and sisters have served Christ through the IMB."
Last August, IMB announced that it would have to cut between 600 and 800 staff members in order to balance its budget.
It was also announced in August that IMB leaders would begin the process of re-evaluating structures and systems so that IMB could be "the best possible stewards of the resources that churches have entrusted to IMB to get the Gospel to nations."
The decision to completely eliminate the Richmond communications office, which is responsible for producing news, feature stories, photos and videos of IMB's efforts across the globe, came as a result of the evaluation period. Despite the office's closure, IMB will still manage to produce media content.
The closure of the Richmond office does not affect any missionary positions, although the statement also explained that IMB has launched a "Hand Raising Opportunity." The initiative calls on missionaries and other stateside staff to voluntarily transition to missions opportunities outside of IMB "if they believe God is leading them to a new place of involvement in mission."
"While most will remain in their current roles, some may redeploy," Platt said. "I use that term 'redeploy' intentionally because no one is stepping onto the sidelines of mission in this process. These decisions are more about what place, role, responsibility or assignment people have in the mission of God."
Missionaries and staff who choose to redeploy outside of IMB must make their resignation decisions by Feb. 22.
"First, on a biblical and theological level, IMB missionaries must each resolve to do all of our work around the world in glad, wholehearted alignment with the Baptist Faith and Message adopted by the 40,000 churches we represent," Platt explained. "Second, along these lines, those 40,000 churches expect each of us individually and all of us collectively to work diligently and wisely for the spread of the Gospel around the world. In other words, they expect all of us to give the right effort that this mission requires, and this means we must hold one another to a high bar when it comes to our work."
To guard the integrity of the process and to avoid IMB swaying their employees' decisions, Platt encouraged missionaries and staff members to seek guidance from God.
"These next two months put a responsibility in each one of our laps to seek the Lord concerning His will for our lives," Platt said.
IMB launched the first phase of its organizational reset in August when it initiated a "voluntary retirement incentive" for employees aged 50 and older.
The news release adds that IMB leaders indicated in November that upon the results of the retirement incentive and the estimated results of the "Hand Raising Opportunity," the two initiatives are projected to "meet" the organization's need to reduce staff by 600 people.
Official statistics regarding how many employees have volunteered to transition outside of IBM or take part in the retirement incentive will be made public at the end of February.
Although there was as many as 5,600 missionaries and employees representing IMB in the missions field in 2009, Platt said in August that IMB expects to have at least 4,200 employees in the field following the re-organizational effort. 
Contact: <ahref="mailto:samuel.smith@christianpost.com">samuel.smith@christianpost.com,
@IamSamSmith
(Twitter)