Southern Baptists Surprising Tones Toward Sexuality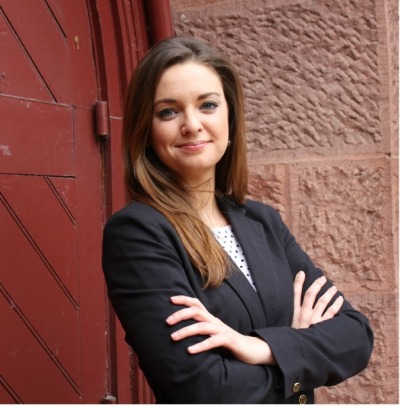 Long before the start of the Southern Baptist Convention's Ethics & Religious Liberty Commission's 2014 (ERLC 2014) conference on marriage, sexuality and homosexuality, the fiery darts were thrown. Cultural and religious analysts and Twitter pundits alike hurled their accusations of hatred and bigotry with the hopes Internet bullying would silence discussions of biblical sexuality. But had critics waited to watch the ERLC 2014 live stream, they might have been surprised by the Southern Baptists' compassionate, almost self-deprecating opening notes.
"When we come to an event like this we have to have our hearts broken, not about their sin but about ours," said Dr. Albert Mohler, President of Southern Baptist Theological Seminary and ERLC 2014's opening keynote speaker. Mohler even shared, "I repent of denying that sexual orientation was legitimate."
During the first panel discussion moderated by Phillip Bethancourt, topics covered beyond same-sex marriage included divorce and cohabitation. But one of the most compassionate statements made was directed at the Lesbian, Gay, Bisexual, and Transgender (LGBTQ) community when Dr. Russell Moore, President of the ERLC, recognized the LGBTQ youth kicked out of their parents' homes as a human dignity issue and the called on the Church to step in and care for these homeless LGBTQ youth in need.
Though displaying a compassionate tone, opening notes were not deficient of moral, biblical truths.
"It is a slander against the gospel for us to redefine sin in any way," explained Dr. Mohler. To the Twitterverse's surprise (had they watched), Mohler did not direct his statement solely at the topic of same-sex sexual sin. He applied this biblical truth to the consequences of the sexual revolution and couples' decimation of the sanctity of marriage, explaining, "The divorce revolution has done far more damage to marriage than same-sex marriage will ever do."
With a continued tone of compassion and truth, Mohler encouraged all Christians to not judge their same-sex attracted neighbors. He recounted I Corinthians 6:11 that states, "And such were some of you. But you were washed, you were sanctified, you were justified in the name of the Lord Jesus Christ and by the Spirit of our God."
He concluded, "We really do know what the Bible teaches. What we're trying to figure out is how to apply that in this time."
After hearing that faithful Christians cannot redefine sin and must engage the culture without becoming a part of it, what should be done? Mohler's answer: lots of prayer and lots of "agonizing conversations" with a sense of urgency because "we can't' take a hiatus from history. It's too late."
Chelsen Vicari serves as the Evangelical Program Director for the Institute on Religion and Democracy. She earned her Masters of Arts in Government from Regent University and frequently contributes to conservative outlets. Follow her on twitter @ChelsenVicari.