Southwest Baptist U launches external evaluation to ensure 'theological integrity is intact'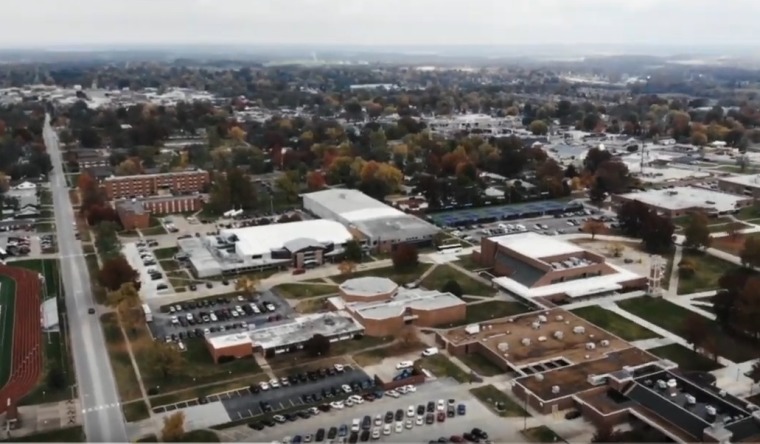 Southwest Baptist University in Missouri is launching an "external peer assessment committee" to lead the institution through evaluation and discussion of orthodoxy to ensure that its "theological integrity is intact" following the firing of a theologically conservative professor.
In a statement posted to the university's website, Southwest Baptist University in Bolivar announced the commission of an independent committee that will "lead a universitywide dialogue regarding faith and learning."
"Included within this assessment will be deeper conversations and evaluations regarding orthodoxy," the statement from the four-year private university reads.
The commission will be led by David Dockery, the president of evangelical Indiana-based Trinity International University and former president of Union University in Tennessee.
"We welcome the committee's assessment as an integral process to better articulate who we are and to effectively provide a Christian higher education while remaining loyal to our Baptist heritage," the statement explains. "We believe that the result will be an SBU that is even more firmly grounded in the core values that have defined us since our inception."
The announcement of the review comes just weeks after Clint Bass, a tenured professor in the university's Redford College of Theology and Ministry, was dismissed with cause on Nov. 28, 2018, after he voiced concerns about the theological views of other faculty members that SBU President Eric Turner claimed was based on hearsay from students and "unfounded."
Bass also questioned the doctrinal stability of the theology school as it pertains to the beliefs of the Baptist Faith and Message and Missouri Baptist Convention.  
In a statement provided to The Christian Post through a university spokesperson Thursday night, SBU explained that it originally planned to have "conversations on faith and orthodoxy" starting in the tall 2019. However, those plans changed after Bass' dismissal.
"Since an employee was given Notice of Dismissal in late November for conduct violating the university's Faculty Handbook, public discussions have mischaracterized the theological views and stances of certain SBU faculty and the university, which has caused us to move up our timeline," the statement reads. "In an effort to ensure that the university's theological integrity is intact, we have commissioned the peer assessment committee chaired by David Dockery."
Bass' firing drew a strong backlash from SBU students, who launched a Change.org petition calling for Bass' reinstatement. The petition was supported by over 1,300 people and includes letters of support from professors from other theology schools around the nation.
Tom Nettles, senior professor of historical theology at the Southern Baptist Theological Seminary in Louisville, Kentucky, wrote in a letter of support for Bass that "a close investigation of the doctrinal stance of some other [SBU] professors would be fitting."
Bass' departure even drew criticism from SBU alumnus and senior fellow in Christian ethics at the Southern Baptist Convention's Ethics & Religious Liberty Commission, Andrew Walker.
Walker suggested that there were "serious questions about SBU's actions" and that Missouri Baptists "should be vigilant about what doctrine is being taught by Redford faculty."
SBU says it has been working on a strategic plan for the future of the institution and assures that "SBU is and always should remain a Christ-centered community."
"We believe that the result of this dialogue will be an SBU that is even more firmly grounded in the core values that have defined us since our inception in 1878," the statement concluded.
In the school's original statement on the assessment, SBU asserts that it has a history of "strong spirit of cooperation and support among Missouri Baptists."
"The biblical worldview and perspective we provide at SBU matters," the university states. "Today, we are as committed to a higher education through this Christian worldview as we were at our founding in 1878. We are confident that these biblical values will continue to serve as a strong foundation for the university."
The university, which has an enrollment of about 1,400 undergraduate students, has said it will share additional details on the assessment at some point in January.