Theology professor dismissed by Southwest Baptist U. appeals firing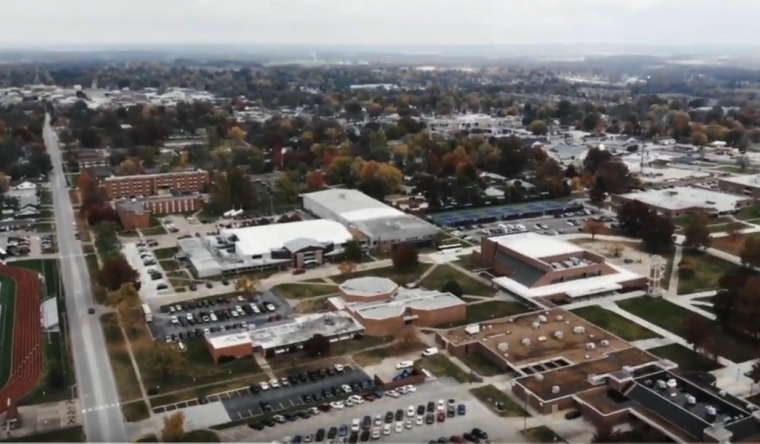 A theology professor who was fired from Southwest Baptist University will be appealing the decision and asking to be reinstated on Friday.
Clint Bass, a tenured professor at the university's Redford College of Theology and Ministry was dismissed "with cause" on Nov. 28 after he raised concerns about theological views held and being furthered by other faculty.
The university's president, Eric Turner, said in a letter to Bass that he had made unsubstantiated allegations against his colleagues that were unfounded, which he found disturbing and said warranted his firing.
When Bass informed SBU's administration about his concerns that the college of theology and ministry was doctrinally unstable, they reportedly demanded that he turn over his personal diary of notes supporting his claims, under threat of dismissal, a Change.org petition demanding his reinstatement asserts.
An Audio recording from a university forum reveals that some of the college's faculty have dismissed the understanding of Hell as a place of eternal torment and instead promote annihilationism, the view that the wicked will cease to exist. It also reveals an endorsement of "inclusivism," the notion that salvation can be found apart from Christ, and credence to purgatory, an after-death process of salvation.
Bass turned over his notes, and when those who were accused were confronted they either denied or reframed their views and he was fired, the petition continues. As of Friday morning, it had garnered over 1,220 signatures.
Several theology professors from other Southern Baptist seminaries and colleges have written letters in support of Bass, arguing that the evidence against him was insufficient for termination and asked the school to reconsider their move.
In Bass' dismissal letter, Turner, who is in his first year as president, said that "a systematic inquiry of the allegations" was done and were "determined as unfounded."
Turner's letter expresses that he was "disturbed, disheartened, and discouraged" that Bass had relied on hearsay of students and his personal conclusions to base his allegations that fellow colleagues were promoting errant theology. The college president wrote he was also dismayed that Bass hadn't approached his colleagues with whom he interacts regularly nor his department chairs, dean, provost, and administration but instead maintained his own notes on his colleagues.
"It was only after learning of a denial of a promotion as a faculty member you chose to use your notes and accusations as leverage for your position," Turner said, providing several grounds for dismissal related to Bass' alleged failure to abide by the Matthew 18 standard of conflict resolution and the official University Principles and Expectations guidelines.
The Christian Post called Turner's office for further comment Thursday but did not receive a response by press time.
Andrew Walker, senior fellow in Christian ethics at the Southern Baptist Convention's Ethics & Religious Liberty Commission and an SBU alumnus, expressed his concerns on Twitter Wednesday, asking for an additional inquiry because the school's action seemed hasty and the firing seemed "excessive."
"I want to believe that all parties are acting in good faith, and I've actively sought out the administration for details concerning this event, as well as asking to sit down with the new president to express alumni concerns. I hope such a meeting will occur," Walker said.
"As an alum, I've recommend[ed] SBU publicly. I did so with reservation. Until this matter is resolved and theological integrity clarified, I will be unable to recommend @SBUniv. Schools that market themselves as Southern Baptist schools should teach Southern Baptist doctrine."
He added: "A third-party investigation, were it to show the administration acted properly, would remove the suspicion that Bass' firing was theologically-motivated. Until then, there will be justified speculation and skepticism over the details of his dismissal."
SBU is a private, four-year Christian university in Bolivar, Missouri, that was founded in 1878. The school has an enrollment of 1,400 undergraduate students.