Spires and Crosses: The Cathedral That Remains a Church First and Tourist Attraction Second
Spires and Crosses: The Cathedral That Remains a Church First and Tourist Attraction Second
It's no secret that the percentage of churchgoers is declining.
As a result, an increasing number of old churches are closing up as congregations dwindle. Some become microbreweries or even mosques. Meanwhile, an increasing number of cathedrals rely on tourists to keep the doors open.
Yet, there's one historic cathedral that remains a vibrant house of worship.
And it's located in Singapore.
It may top many international rankings — I have yet to meet anyone who has visited that doesn't describe the city-state in Southeast Asia as "amazing" — but Singapore isn't known for its British colonial-era Anglican cathedral.
Prominently located near the Raffles Hotel, famous for the Singapore sling cocktail, and overshadowed by high-rises, St. Andrew's Cathedral occupies an entire block of land that surely must be one of the city-state's most valuable pieces of property. It's a visible reminder of colonialism, when the Church of England enjoyed a privileged status.
Built between 1856 and 1861 to replace an earlier church that was demolished following a series of fatal lightning strikes, present-day St. Andrew's, the seat of the Anglican bishop of Singapore, has as many as 14 services every Sunday.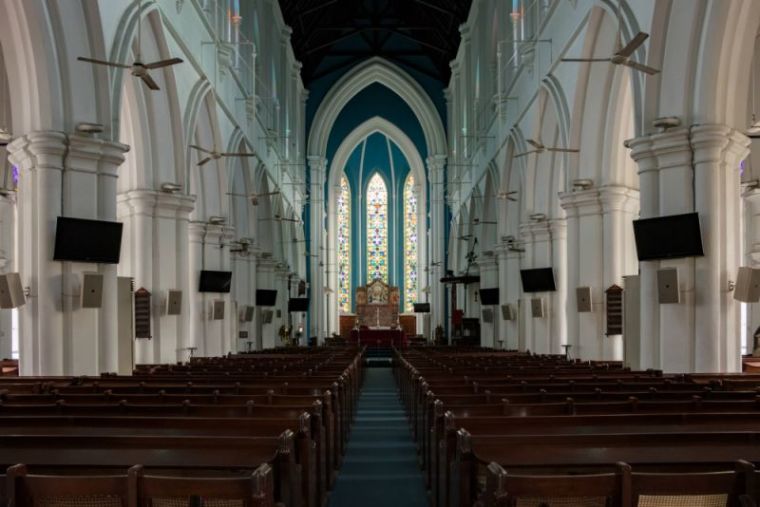 Designed by Ronald MacPherson, a colonial engineer and architect, and built by Indian convict workers in the then-fashionable style of Gothic Revival, the cathedral has expanded over the years with modern transepts that are in keeping with the original architecture. There are even televisions mounted to the columns of the nave, presumably to display lyrics to hymns. Other additions within the cathedral precincts include a modern space for worship, called the Cathedral New Sanctuary, and even a café.
All of the changes have left the historic core of the cathedral — from the narthex through the nave and up to chancel and sanctuary — disheveled. A restoration is very much needed.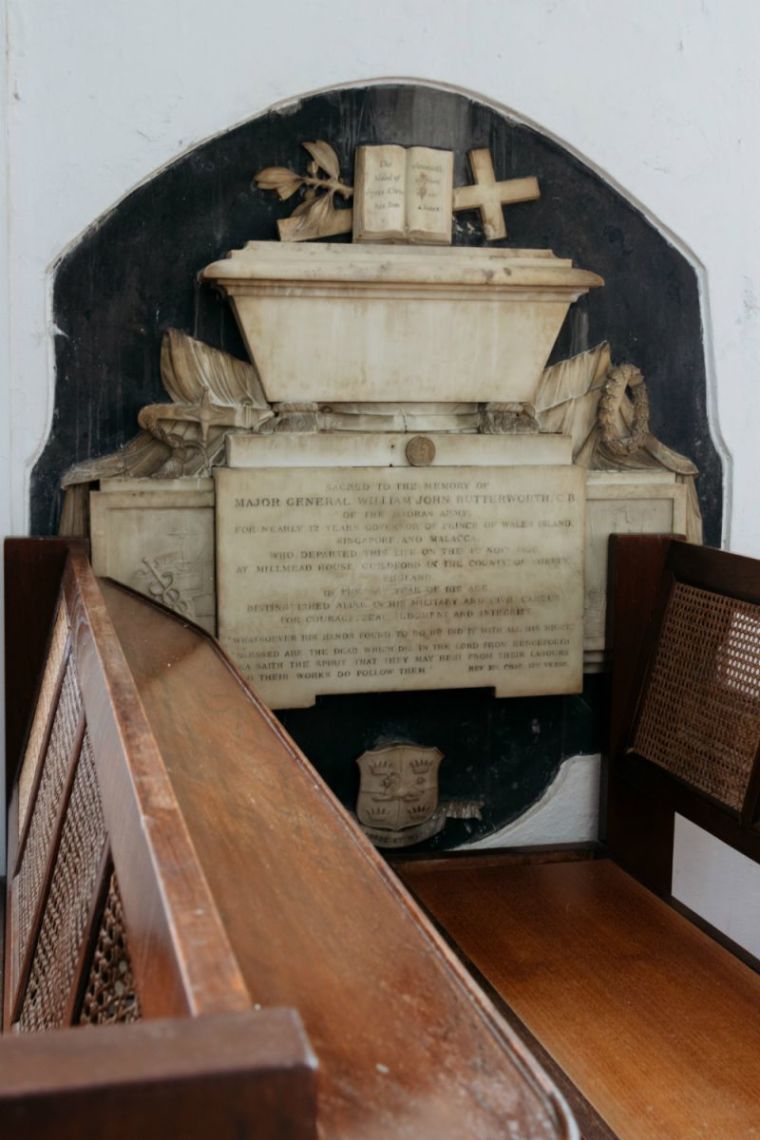 One thing to look for are the plaques and memorials scattered across the cathedral. Inscribed with long-forgotten names of soldiers, sailors, colonial civil servants, merchants and others, these make for interesting lessons in history — especially with the help of Google, which is invaluable in finding out more on many of these names.
Visits to St. Andrew's are free.
Where to stay
A short walk from St. Andrew's is the J.W. Marriott Hotel Singapore South Beach, which opened in late 2016.
The five-star hotel is perfectly located to discover everything that makes Singapore such an amazing place. Rooms from 283 Singapore dollars (about $207).
How to get there
For many Americans it doesn't matter whether you fly through Asia or Europe as it takes about the same amount of time to get to Singapore regardless of direction traveled. It's really just a question of whether you want to travel with the sun or against the sun.
Spires and Crosses is published every Sunday.
Dennis Lennox writes about travel, politics and religious affairs. He has been published in the Financial Times, Independent, The Detroit News, Toronto Sun and other publications. Follow
@dennislennox
on Twitter.