Spreading Good News in NYC to the Tune of $10 Million
NY CityServe Culminates With Luis Palau-Led Fêtes at Radio City Music Hall, Times Square and Central Park
The short of it: Palau convinced Sam Adams, Portland's first openly gay mayor, to allow the city's evangelical Christians to volunteer at local schools to clean up, tutor, provide aid to economically-challenged students and address other needs. More than 27,000 volunteers from hundreds of local churches gave of themselves and their time, with the partnerships forged in the Season of Service evolving into an ongoing campaign dubbed CityServe. CityServe has been implemented in Houston, San Diego, Phoenix and in other cities around the country.
The latest metropolis to get the CityServe treatment is New York City. The apex of Palau's three years of preparation with local churches and business and civic leaders to get NY CityServe off and running will be unveiled when his father takes the stage in this this week at three of NYC's major hot spots, Radio City Music Hall, Times Square and Central Park.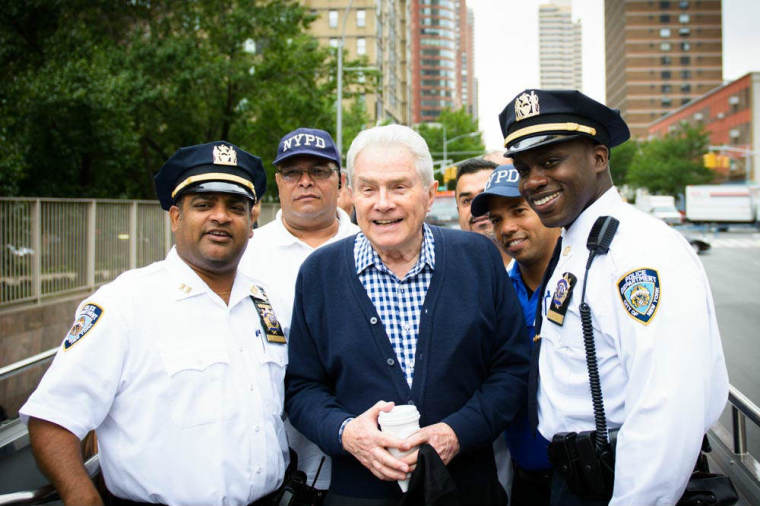 NY CityServe, publicly unveiled in Sept. 2014 with the mayor's blessing, is headed locally by a large team whose board includes leaders of some of the city's biggest churches, such as the Rev. A.R. Bernard of Christian Cultural Center in Brooklyn and Bishop Nam Soo Kim of Promise Church in Queens.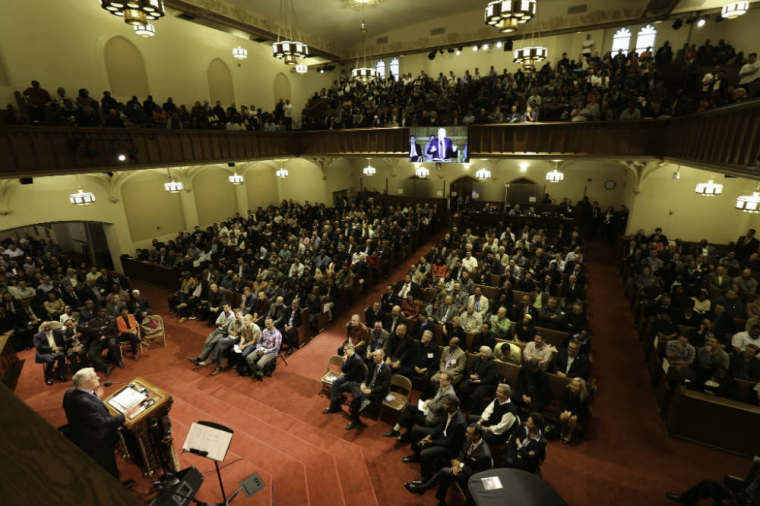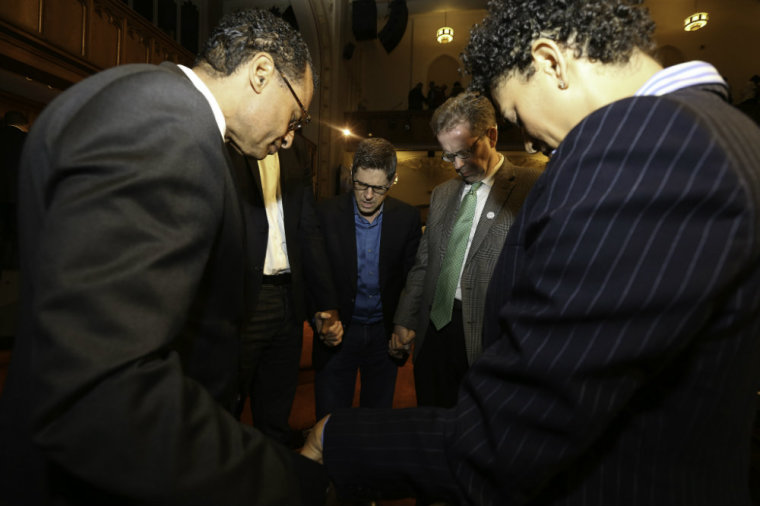 One megachurch noticeably absent from NY CityServe, however, was Hillsong Church, led locally by Carl Lentz and Joel Houston and known for its popularity and influence among celebrities and athletes.
"I would say that we're still building a relationship with them," Palau said when asked about the megachurch's participation.
"You're never gonna have everybody involved," he added, though sounding optimistic about convincing Hillsong NYC's leadership to lend CityServe some support. "It's always hard with large churches that always have so much good stuff going on. It's hard to add things."
Asked if it was a tough sell in general to convince local churches to join him on this three-year journey, Palau noted that "New Yorkers, they lean toward the skeptical."
"I don't mean that in a disparaging way. What I mean is, 'Been there, done that. Everybody wants to come to NYC, take a few pictures and claim look what we've done for New York City.' New York pastors and leaders are tired of that," he insisted.
It was important for The Luis Palau Association to assure city partners that this multi-year project was about them, he said.
"This is not the Luis Palau Festival. This is the New York CityFest, and we're privileged to be a supporter of the church in New York City. We want the church in New York City to be the star — well, we want Jesus Christ to be the star. We want people to think differently about the Good News. We want people to say, 'Is it really Good News? Why is it Good News? Is the Church Good News for New York City?' And we want the answer to be, 'Absolutely.'"