St. Louis Rapper Thi'sl Calls on Christian Church to Exemplify 'Racial Peace' Amid Ferguson Protests Over Fatal Shooting of Michael Brown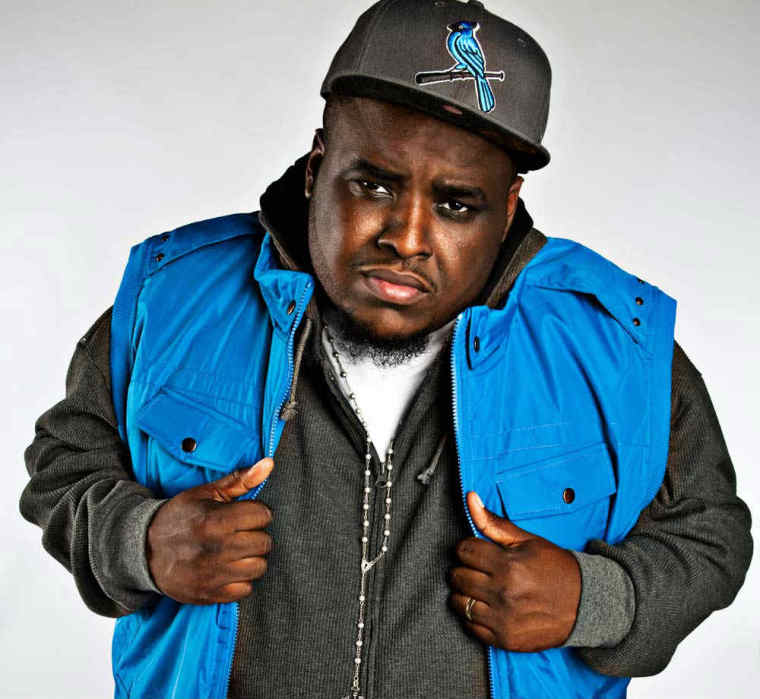 Christian rapper Thi'sl, a St. Louis, Missouri, native, knows firsthand about the racial tensions that have plagued his city for decades. It is that same dark cloud of racial unrest that overshadows the recent police killing of an 18-year-old black man in nearby Ferguson. Calling for justice while trumpeting a peaceful response, Thi'sl also says it is time for the church to step up and face the fact that U.S. Christianity has its own festering racial wounds that have long needed healing.
After the fatal shooting of an unarmed Michael Brown by a police officer on Saturday, Aug. 9, Ferguson's African-American community immediately erupted in furor over what many viewed as another callous killing of an unarmed black man by law enforcement. While police officials say Brown physically assaulted the officer, identified as Darren Wilson, a six-year veteran of the force, eyewitnesses claim the 18-year-old had his hands in the air when he was shot several times. Officials also revealed on Friday, that Brown allegedly was involved in a theft at a nearby convenience store, just minutes before the deadly encounter with Wilson.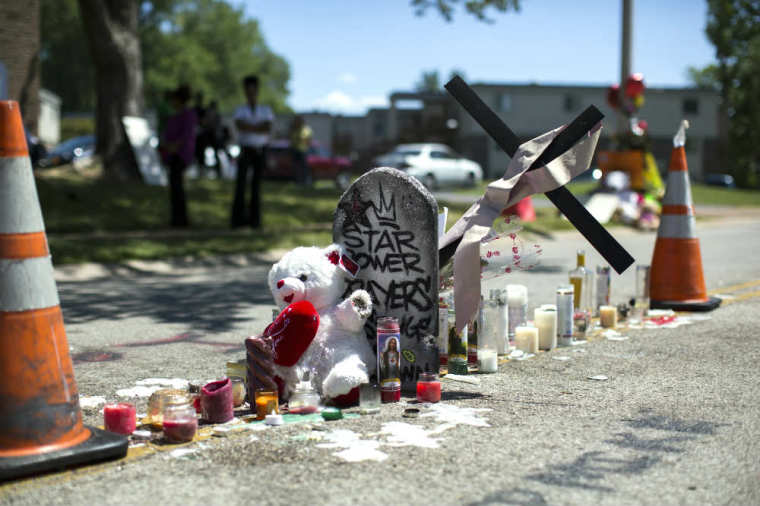 In addition to daily vigils and protests — briefly disrupted by looting and an ensuing militarized police response, some frustrated citizens have launched petitions calling for federal reform of police tactics, staged protests in cities across the nation, and voiced their sadness and confusion over the case online. Thi'sl also organized a town hall-styled event at a local church to provide Ferguson youth the space to air their grievances.
Thi'sl, born Travis Tyler, shared his perspective on the tumult and tension in Ferguson with The Christian Post on Wednesday, Aug. 13 via Skype. The edited transcript of his interview is below, followed by a CP Newsroom video.
CP: Describe Ferguson. What kind of city is it?
Thi'sl: Ferguson is...when you live in St. Louis, we consider everything St. Louis. In our brains, it's not too often that we differentiate Ferguson or Dellwood or any of those county municipalities. In St. Louis, especially for the urban black community, but even for some Caucasians, the county areas like Ferguson and Dellwood are always been known to have stricter police. Those are the areas when you go in, if you don't have your seat belt on, you put on your seat belt, you start driving slow, all of that. You make sure everything is legit, which should be the case anyway, but those are the areas that you go to, you make sure everything is OK because the law is usually a little stricter.
In Ferguson in general, it's one of those places like most cities and inner cities now with gentrification and people separation. You've got one part of Ferguson on the west side has a farmer's market, nice little set-ups downtown, nice little things going on. But when you cross over to the other side of Ferguson, it's a whole 'nother story. That's the part where [there is] more Section 8, low income, like families at apartment complexes and things of that nature. It usually tends to be the area on that side that gets more police patrolling.
(Photo: Reuters/Mario Anzuoni)
2 photo slide
(Photo: Reuters/Mario Anzuoni)
CP: Ferguson at one point in its history, was 99 percent white. Currently, it is predominantly black (67 percent). But the government is led overwhelmingly by white residents, as has been widely reported.
Thi'sl: I found [it] fascinating when I just learned that myself because when you go to the part of Dellwood that is on the side where the African Americans live, that is the bulk of people out there. But we all know that the government officials, even the chief of police, is voted in. So traditionally, especially young African Americans, we're not known to vote. So when it's time to go vote, the people voting are gonna vote people into office.
People that know me and know about me, I'm a Christian, I believe in Jesus, I live my life based on the Bible. I believe that there's no Greek nor Jew, bond nor free, male or female, we're all one in Christ Jesus. But also at the end of the day, we have to understand that this is a human being situation and everyone involved is not Christian. When you have those kind of situations [where] police are overworked, some of them feel like they're underpaid, and crime is overdone in areas like that, you're gonna have this kind of tension. When you have a predominantly-white police force — when I say predominantly, I think there are only like three African-American police officers on staff (out of 53) … When you have this kind of situation and that kind of demographic with the police and the people, it only heightens the racial tension.
CP: When we're seeing these images, especially to outsiders, the scenes look a little frightening. What does it look like to you when you're out?
Thi'sl: The night before the riot started ... I have to commend the police officers, because on Sunday night, they stood there, they took verbal abuse. They took all kinds of stuff, you know. But they held the line, they didn't move, and they didn't let their emotion get the best out of them and jump and do nothing. When the rioting first started and the looting of stores, the police actually stood there and watched it. They saw the people going, kicking windows in, but they couldn't move. For whatever reason they couldn't move, they didn't move. So they stood there and watched a lot of it when it started. But I commend them that night, because that was the wildest night and when it first started, they just stood their ground and didn't get all riled up.
Yesterday (Tuesday, Aug. 12) was a different story. I think now that people are getting excited — I don't know any Ferguson police and I haven't talked to any of them out there. I can only imagine you being up all these hours, and you're frustrated and you're tired, you're emotions going. It starts to become personal because the person yelling in your face isn't saying something about people in general; he's talking directly to you. He's calling you a coward, he's calling whatever name that he can call you. So it starts to become personal.
I kinda saw a different thing in some of the police that were out there. They were faster, this time they responded faster … They had the machine guns out and they had the [plastic] handcuffs. At one point, I even saw one officer, when a lady was talking, smirk and laugh at her. Of course it made her even madder. … So those little things were enticing the people on ...