'Star Wars,' 'Lord of the Rings,' 'Downton Abbey' Actors Combine for Christian 'Braveheart' Project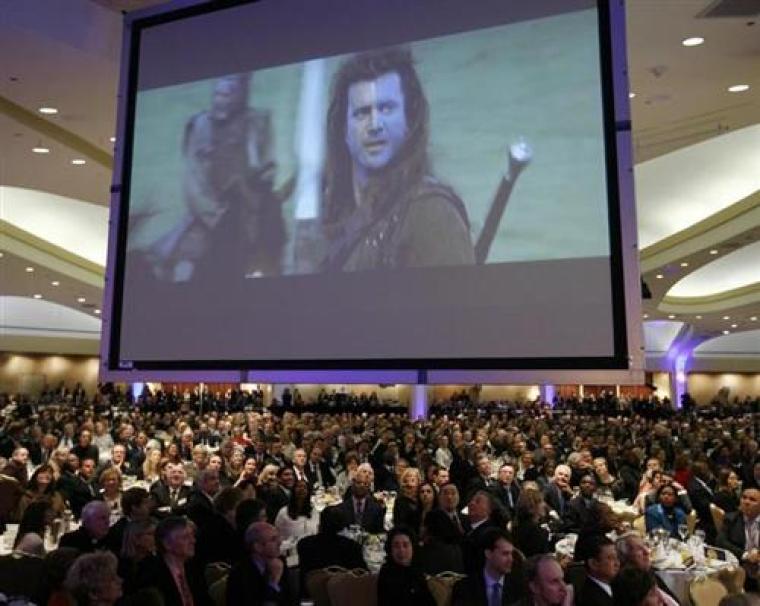 Actors from several big Hollywood productions and TV shows, including "Star Wars," "Lord of the Rings," "The Chronicles of Narnia," and "Downton Abbey" have come together in a children audio theater series looking to examine the Christian beliefs of 14th century Scottish hero William Wallace, made famous by Mel Gibson's 1995 "Braveheart" film.
"Everything in our world is sort of sterilized and secularized, and the faith of the men has been taken out of textbooks in America and around the world," said executive producer Bill Heid in a press release. "These projects are all about putting Christ back into history."
"[Wallace's] faith was profound — so much so that when King Edwards' men had him executed, his last request was to have the book of Psalm put in front of him so he could read it as he was being pulled apart. That's faith," he added.
The stars attached to the project, titled "In Freedom's Cause," include Golden Globe winner Joanne Froggatt (Anna Bates of "Downton Abbey"), Billy Boyd (Pippin of "The Lord Of The Rings"), Skandar Keynes (Edmund of "The Chronicles of Narnia" series), James Cosmo (Campbell, Father Christmas of "Braveheart" and "The Chronicles of Narnia," respectively) and Brian Blessed (Boss Nass and Clayton in "Star Wars: The Phantom Menace" and "Tarzan," respectively).
Cosmo also starred in another recent Christian production, namely 2013's "The Christmas Candle," based on the novel by the same name by pastor Max Lucado.
Gibson's "Braveheart" was a box-office success, though his presentation of Wallace was partly fictionalized and did not provide a detailed examination of his faith.
The screenplay for the film was written by Randall Wallace, who went on to direct 2014's hit "Heaven Is for Real," based on the book about a young boy who recalls his experience of meeting Jesus Christ in heaven.
Heid explained that other projects from Heirloom Audio Productions, including "Under Drake's Flag," have proven popular among homeschooling families.
"We designed this to play in the theater of the child's mind," Heid said. "We think that creates a different type of experience for the listener. Children get 50-60 hours of screen time a week. We wanted to do something that activated a child's imagination. It presents a whole new type of learning experience and educational experience."