UK Theaters Promoting Hinduism After Banning the Lord's Prayer?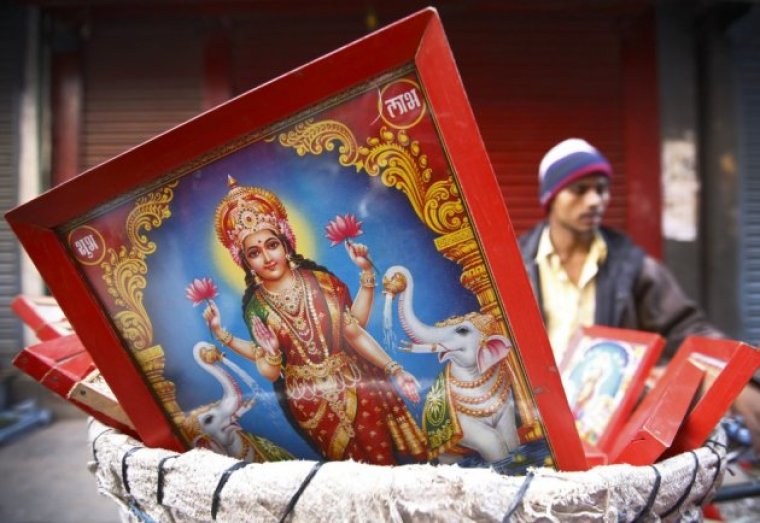 The Church of England is calling out U.K. cinemas for what it says is hypocrisy and "double standards," after theater chains rejected the Lord's Prayer ads, but now are playing animations it believes are promoting Hinduism.
"There is an unfortunate combination of double standards and hypocrisy on display in this decision making process which needs addressing urgently," said Rev. Arun Arora, the Church of England's director of communications, according to The Telegraph on Thursday.
Leading cinema chains in the U.K., including Odeon, Cineworld and Vue, have been screening a 7-minute animated film called "SanJay's Super Team," which shows Hindu deities protecting a young boy during prayer.
The story comes only weeks after the Digital Cinema Media agency, which handles U.K. cinema advertising, said it would not be showing short adverts by the CofE promoting the Lord's Prayer during Christmas time, due to fears of offending others.
The agency explained at the time that "some advertisements, unintentionally or otherwise, could cause offense to those of differing political persuasions, as well as to those of differing faiths and indeed of no faith," and added that it treats "all political or religious beliefs equally."
Odeon has now tried to argue that the reason it is showing "SanJay's Super Team" is because it counts it as a film, and not an ad.
"It is a film, not an advertisement, so is not covered by our advertising policies," a spokesman for the company explained.
Arora said that he has no problem with the cinemas showing the animated short film, but insisted that the decision "demonstrates the incoherence of their on-the-hoof policy making."
"Every film and advertisement conveys a message. And this one seems to convey an obviously pro-religion, in this case pro-Hinduism, one," he added.
"All we ask is the opportunity to be heard. We remain hopeful that the cinemas will demonstrate the necessary strength of leadership, change their minds and show the justpray.uk film."
Back in November, the CofE said it is "disappointed and bewildered" by the decision to ban the Lord's Prayer, calling it "plain silly."
"The Lord's Prayer is prayed by billions of people across the globe every day, and in this country has been part of everyday life for centuries," Arora said back then.
"The prospect of many families attending the release of the new Star Wars film had seemed a good opportunity to launch the advert and a new website justpray.uk to promote prayer ahead of Christmas."
The CofE received support from a range of different voices over the issue, including from notable atheist author Richard Dawkins.
"I still strongly object to suppressing the ads on the grounds that they might 'offend' people. If anybody is 'offended' by something so trivial as a prayer, they deserve to be offended," Dawkins wrote.
And actress Carrie Fisher, who stars in "The Force Awakens" as princess Leia, now General Leia, suggested that people who might be offended by the Christian ad should "get a life."