Gov't 'Disappears' Thousands for Revealing Ending to Star Wars Episode VII
Gov't 'Disappears' Thousands for Revealing Ending to Star Wars Episode VII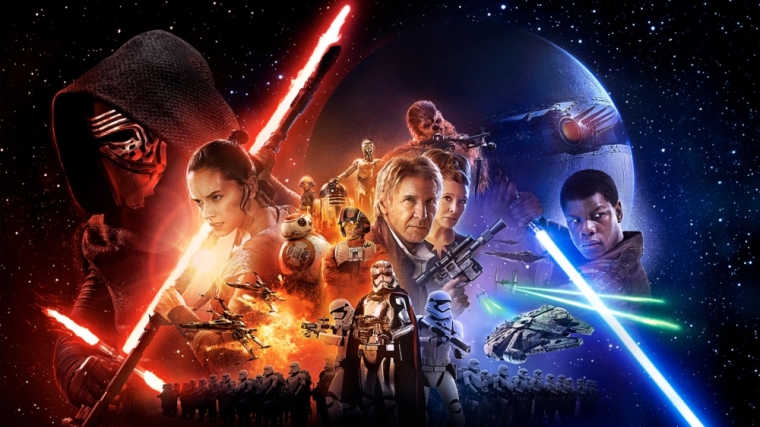 United States government officials have acknowledged that thousands of Americans have "disappeared" for attempting to spoil the ending of "Star Wars Episode VII: The Force Awakens."
In a prepared statement released Monday, the Obama administration admitted to overseeing a joint operation between the CIA, NSA, FBI, and the Department of Education to purge the Star Wars spoiler-ers.
"We believe this was a major matter of national security," pointed out Chief White House Spokesman Ernest P. Worrell, who just went to camp.
"We have seen violence break out as a result of people giving away the Star Wars endings. So this will help prevent hundreds if not thousands of attacks across the country."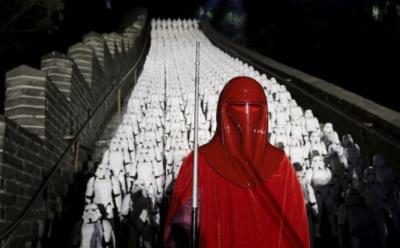 The impact of the government operation was felt close to home for several science fiction themed chat rooms.
For HanShotFirst1986, an administrator for one chat room site, it meant seeing many of the unknown persons that he bickered with on message boards suddenly halt their posting.
"It's so weird," said HanShotFirst1986 as he fixed his glasses and then pushed down his retro-themed Star Wars t-shirt over his fairly sizable waistline.
"I mean, these people used to post stuff all the time. Now it's been 72 full hours. Each one of them all did the same thing: blurt out how the movie ends."
In the case of HanShotFirst1986, the spoiling some performed were in a low risk area, as nearly all the commenters on his site saw The Force Awakens as soon as possible.
However, the alphabet soup tasked with disappearing the spoiler-ers is taking no chances, pointing out in their joint statement that thanks to various search engines any unsuspecting person may stumble across such damaging declarations.
"While some message threads and Internet communities may have been properly vaccinated against the spoilers, those yet to be properly inoculated risk being infected," stated the gov't groups.
"And once infected, could in various ways spread the spoilage across large platforms, especially via social media outlets."
In addition to those already purged by the government, the FBI has compiled a special "Spoilers Watch List" of suspected Episode VII spoiler-ers.
According to one CIA agent who claimed he only "worked for the government," these people were added to this list due to past actions.
"These were people who have been known to spoil major plot elements and endings for previous highly valued works," said the agent, his face hidden by a shadow while he smoked a cigarette.
"You know, the kind of individuals who gave away the endings to The Sixth Sense, Breaking Bad, or, as in a couple of older cases, the huge plot twist found in Empire Strikes Back."
The United States is not the only nation working to purge individuals who may attempt to give away the ending to The Force Awakens.
Both China and North Korea have each purged tens of thousands of their citizens, sending both the spoiler-ers and most of their blood relatives to labor camps.
Many Middle Eastern countries have done likewise, though oddly enough the number of "disappeared" include a disproportionately large number of democracy activists and religious minorities.
When asked by one reporter about the civil liberty implications of such a purge, Ernest earnestly said that none of those disappeared were actually murdered.
"None of the spoiler-ers were actually terminated. Rather we are simply holding them in undisclosed locations until the expected theatrical run of Episode 9 is concluded," said Ernest, who then went to school.
"We in the administration respect the rights of Americans to ruin amazing entertainment experiences for others, but we must also balance this right with a concern for national security."
WARNING: THE ARTICLE ABOVE IS A WORK OF SATIRE. PLEASE SHARE RESPONSIBLY.