Stephen Baldwin: My Life Before Jesus Was Focused on Making Money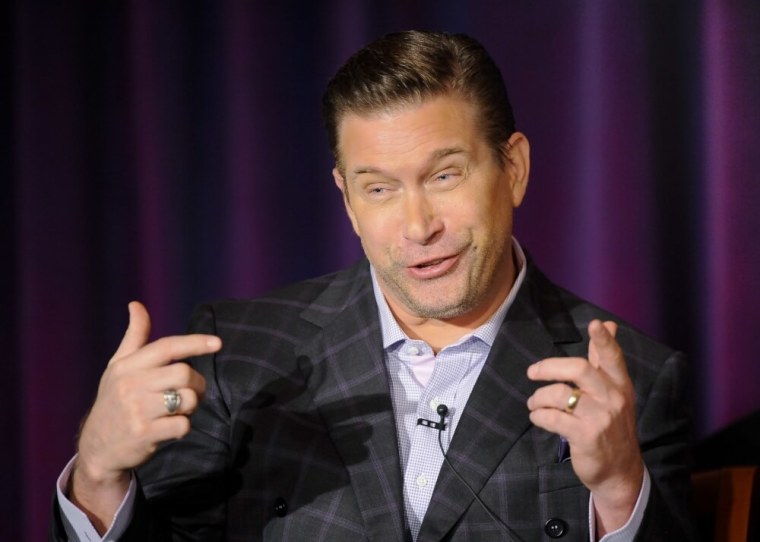 Actor Stephen Baldwin opened up about his life before coming to Christ, and how an unexpected witness planted the seed that ultimately helped him to believe, in a recent video posted for I Am Second, a movement that helps people discover their purpose in life by putting Christ first.
"My life before Christ was focused on making money," said Baldwin. " … A totally day-in-and-day-out existence that was, unbeknownst to me at the time, an existence of self-absorbance, and just doing what you normally do when you're trying to maintain a career in the movie business."
Over time, however, the priorities of the 49-year-old actor changed.
"Loving Jesus is what's most important to me," he said. "I know that sounds hokey, but it's the truth. My life is God's life in me for Him to do with what He wants."
So what inspired the change of heart?
Baldwin shared that a housekeeper they once hired while living in Tucson, Arizona, frequently sang melodies about Jesus while working around the house. No matter the song, Jesus always seemed to be the focus. The actor said that one day his wife, Kennya, inquired of the housekeeper, "'Why is every song about Jesus?'"
The woman laughed at the question, saying, "' ... The reason that I'm laughing is you think the only reason that I'm here is to clean your house.'" She went on to prophecize that Baldwin and his wife would one day become born-again Christians and have their own ministry.
At that time, Baldwin said his acting career was at a high point, and he was making more money than he could've imagined. To him the idea proposed by his housekeeper sounded preposterous. "To hear that idea vocalized at that point in time was utterly ridiculous. But that's the beginning of the journey for me."
The Baldwin brother explained, "When I got to a place of willingness to just simply say to myself, 'Okay, I'm willing to believe that Jesus Christ is the savior of the world, and I'm now going to ask God to show me what that means, and I'm going to read the Bible and apply it to my life to the best of my ability to have that understanding,' — that's when this whole experience became very, very real for me."
The other portion of the housekeeper's prophecy, about Baldwin going into ministry, also came true as he has been involved in several ministries including Breakthrough Ministry, which uses extreme sports as a ministry; Antioch Ministry; Now More Than Ever, and an upcoming youth ministry may be coming to pass as well. When The Christian Post caught up with the father of two in March, he was making plans to begin his own Bible study to help youth.
Baldwin told CP, "I just found in my heart that what young people are seeking more than ever is to be challenged with an authentic encounter and experience with truth. That's what I believe young people are looking for."
The actor added, "If I was to sit one-on-one, face-to-face, whether [if] it's [with] my own children or anyone for that matter, I would look at a young person today and say, 'Jesus Christ died so that you can come into — in this life — an authentic experience and a daily interaction with the Spirit of God that will unequivocally confirm in your heart that it's true.'"