Stephen Curry Invited to White House for Fight Against Malaria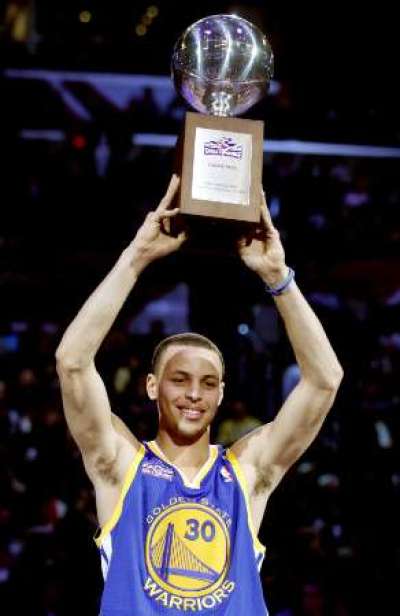 Stephen Curry managed to make his way into the White House for a meeting with President Barack Obama, and it wasn't because of the Golden State Warrior point guard's basketball skills.
Curry, 26, and his Golden State Warriors are leading the NBA's Western conference with the second best record in the league. Although he recently won the NBA All-Star three-point shooting contest, the Christian athlete was invited to meet the president of the United States for more than his athletic abilities.
Curry was on-hand to speak at the White House in support of a Malaria initiative after spending three seasons donating insecticide-treated mosquito nets to prevent the disease for every 3-pointer he made. The nets are a part of an initiative for the United Nations Foundation's Nothing But Nets campaign.
When Curry traveled to Tanzania in 2013, he recalled children at a refugee camp who were affected by the disease and knew he needed to do something as a father to a two-year-old daughter. In the process of visiting the White House to speak about the issue, the basketball player was able to meet Obama for a discussion in the famed Oval Office.
"Meeting the president in the Oval Office is a dream come true," Curry said, according to San Jose Mercury News Reports.
Curry began his work to help the Malaria cause after his former Davidson College teammate Bryant Barr introduced him to it while in school. Barr managed to create a 3-on-3 basketball tournament that raised funds for bed nets, similar to what Curry has worked to donate.
"To see his passion and the way that he was able to rally a small community just spoke to me about just the power of raising awareness, and we're fortunate enough to have a platform in the NBA to reach millions of families and homes not only here in the U.S. but across the world," Curry said. "To have that opportunity is something that I don't take for granted."
Earlier this year, Curry spoke about using his platform to glorify God in different ways including pointing upwards after making big plays.
"I try to use every game as an opportunity to witness. I try to do a little signal every time I make a shot as a way to preach the message in little ways that I can," Curry previously revealed to Active Faith sports brand. "Each game is an opportunity to be on a great stage and be a witness for Christ. When I step on the floor, people should know who I represent, who I believe in."