Steve Harvey Reveals How to Listen for God's Voice in Tough Times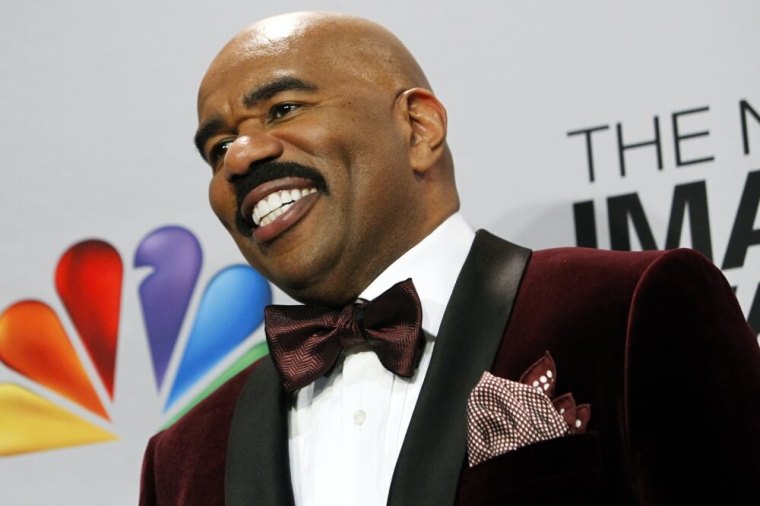 Steve Harvey has shared advice on everything from love to careers with his best-selling books. Now, he's taking to social media to share his knowledge about understanding God's voice.
The 59-year-old entertainment mogul who hosts "The Steve Harvey Morning Show," the daytime television program the "Steve Harvey Show" and game show "Family Feud," took to social media to reveal how to listen to God's voice in tough times.
"(Especially) in rough times, let go and let God. Listen for His direction," Harvey wrote. "You know it's God talking (because) there's no sin/malice in His voice."
For those on the verge of giving up on their faith, Harvey often shares messages of encouragement. For the comedian-turned-radio host, faith has been a vital part of his life.
Last month, he advised people to pray even if they are on the brink of losing their faith.
"Faith has been the key to my entire existence," Harvey tweeted. "Even when you don't have faith, just have hope and pray. That's enough to let God in."
The comedian, author and entertainment mogul has endured his fair share of struggles throughout the years, including being homeless. Still, he remains passionate about inspiring people with what God has done in his life.
While he has undertaken multiple ventures throughout the years, including becoming an author of titles like Act Like A Success, Think Like a Success, Harvey is dedicated to helping other people who are not in his position. One way he is able to do that is by mentoring young men.
"Well this is one of the most important works I do. I think God put me in the position to do all of those other things to do this," Harvey previously told The Dallas Weekly. "I have taken the fame he bestowed upon me and I use it in a way that would be beneficial to some young men who otherwise may not get opportunities to sit with some positive men who can show them what manhood is really about."
Although he began his career as a comedian, Harvey officially ended his stand up career in 2012. Through tears, he gave an emotional speech that glorified God and spoke about being a witness for hi faith.
"Somebody tweeted me and said, 'Your career is what you paid for, your calling is what you're made for.' God has positioned me just this way to be just like I am, to say what I say how I say it," Harvey told his audience in a final goodbye four years ago. "I'm just a living witness that you can be an imperfect soldier and still be in the army fighting for God Almighty. Don't you think you got to be perfect 'cause I ain't.