Steven Curtis Chapman's 'The Glorious Unfolding' Brings His Smile Back After Tragedy Left Him 'Shut Down' (INTERVIEW)
"It deepened my awareness of how much of God I don't understand."
Steven Curtis Chapman's 'The Glorious Unfolding' Brings His Smile Back After Tragedy Left Him 'Shut Down' (INTERVIEW)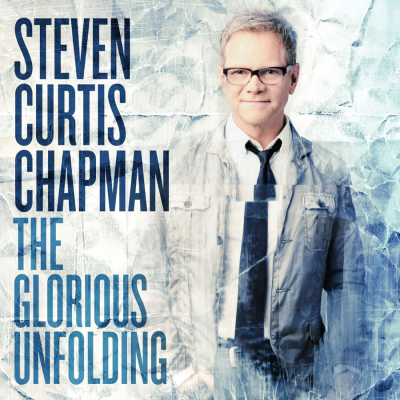 Steven Curtis Chapman has been a Christian music staple for the last 25 years plus, and in that time frame has used his wonderful gift of music to not only proclaim the Gospel of Jesus Christ, but also to help inspire and bring God's people closer to their Savior.
Now, in 2013, it was Chapman who could have used a bit of the inspiration after a trying last couple of years.
"My family and I has been on a very difficult and painful journey walking through the loss of our youngest daughter in May 2008," Chapman told the Christian Post.
The greatest example we have of God's love is the love of a father has for his children, and as Chapman and his family suffered a horrific tragedy that was sure to shake the character of any man and make him curse God, Chapman instead, leaned on him.
"God is faithful even in the hardest places. Then to actually walk through the valley of the shadow of death, and to have that depth of despair of hopelessness and that sense of how can that be, and all those questions, and wrestling with God at a level deeper than I ever would have wanted to…You continue to walk through the darkest days and are able to say, God you're my Savior. Having walked through what I've walked through, I now have an infinitely deeper love than before. It deepened my awareness of how much of God I don't understand," he said.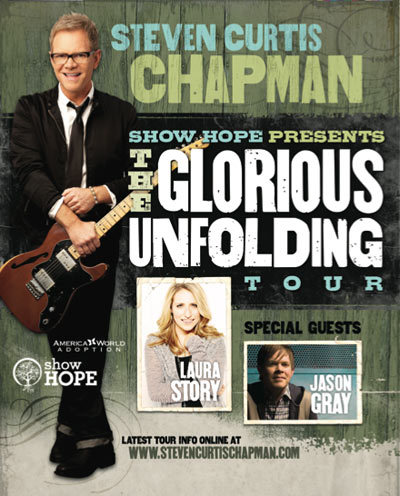 Chapman said this new record, The Glorious Unfolding, is the album where he got his smile back. People have told him the "joy and celebration" is back in his voice.
Understandably everyone takes time to heal, and Chapman said it was a process.
"I shut everything down creatively and musically to slowly see what's going to come from this. Am I ever going to feel like I can write another song," he said.
And while he did write again, the songs were deep and introspective. He said he was "wrestling with God."
The last few albums have been very different. They were specific recordings, greatest hits, a Christmas album, songs redone; they were projects for a purpose, but not necessarily a "Steve Curtis Chapman" record.
His life is slowing getting to a better place he said.
"We've been through and still are living with a broken heart, but there is new life and new beginnings."
"There is much new life to celebrate," Chapman said as he spoke about three of his children getting married since the accident, and grandchildren coming into the picture.
He told of a story from when he was young about what he thought the biggest roller coaster was. It was in his hometown, and he was fearful of it growing up. Once he got older and experienced one of the coasters at 6 Flags, he knew that small one was not nearly the same or as bad.
Chapman used that story as an analogy for the little roller coasters in life. They may seem big at the time, but much scarier one's can be in the future, and sometimes we do not know why God puts them in our path.
"God does know the plans he has for us, he does know the story he's writing for our lives. I really do believe God will finish what he started. He is a God that redeems and restores, and is telling a great epic story of our lives. He is a God of hope and will restore," Chapman said.
"I don't know if it's a transformation or a deepening to depths that I never imagined and would have if given a choice to not even go to this deep of an understanding, or this deep of faith because I would have taken the option of an easier path," he candidly admits about the whole situation.
The beauty of music is its healing abilities, and how it can reach emotions and the soul like nothing else.
"Music is a supernaturally powerful thing. I believe in God creating the art form of music to transform people. I've watched the power of a song, words said to music in line and meter, go to a place in people's heart that a spoken word can never go to," he said.
"I've seen it save my own heart, and in ways my own life."
Chapman explained God's use of musicians in the Bible. He told the story of Joshua and the battle of Jericho, where the army marched around the city singing and playing music until the walls came down. Also, of when the Israelites went to war sending in musicians before the frontline.
When asked about some of the limitations of Christian music, Chapman explained that Christian music has come a long way. He cites artists such as Amy Grant, Jars of Clay, Sixpence None the Richer, and Switchfoot as being musicians who paved the way for Christian music being accepted in the mainstream.
"I've had that opportunity, and performed in places I would have never imagined playing Christian music before," he said.
He continued, "Are there times that it limits the reach of a song? Yes. If I wasn't the CCM guy, would my songs have the opportunity to reach other places? Yes, I think that's the case. But, we as people think we need those labels to try and qualify and organize, and I guess over the years I've taken the position of rather than sort of be frustrated, more to go, this is what is and how do we use it in the most effective way?"
"I've seen so much good and so many positive things by listening to Christian music and Christian radio stations. The good far outweighs the negative aspects of labels and those kinds of things," he said.
Chapman's next great adventure is "The Glorious Unfolding Tour with Jason Gray and Laura Story.
"Jason's story and his message is so consistent with what I'm really communicating especially with this tour, that God knows the plans for your life and even in the mess and brokeness that he'll bring something beautiful out of that if we trust him with it," said Chapman.
"Laura's song 'Like Blessings' is a song that encouraged and was such a healing song in our darkest days," he said explaining now he sings a duet with her everyday. "That alone is a powerful testimony to me. Laura's been through so much and she shares it on stage."
"It's an incredible tour to be encouraged and ministered to."
Chapman has 16 studio albums, and 20 total in his career. He has sold more than 10 million albums, has two Platinum records, seven Gold, 46 No. 1 Christian radio hits, three Grammy Awards, and just won his 58th Dove Award.