Steven Furtick on the One Thing You Can't Win Without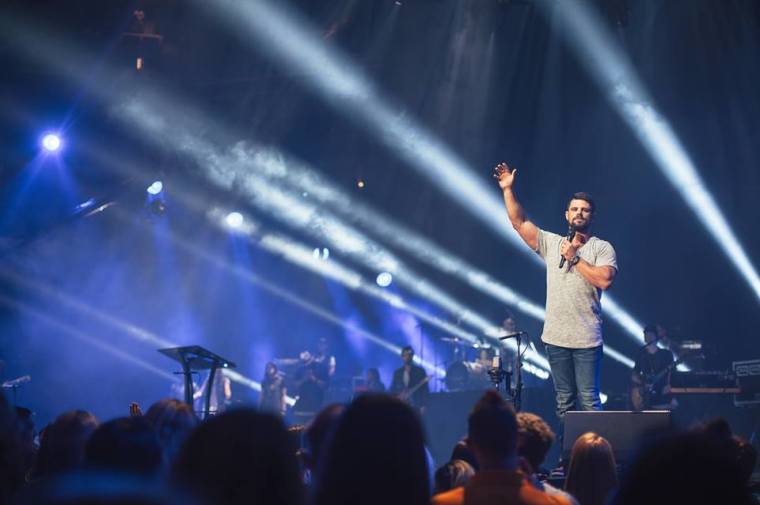 Life's challenges can sometimes seem as though the deck is stacked against believers — but they can win. That's the message shared in a sermon Monday by Elevation Church Pastor Steven Furtick who reminds believers that, despite their circumstances, they can have victory in the face of adversity.
There is one thing without which believers cannot win, Furtick warns. That thing is the will of God.
While Christians sometimes feel alone in their walks with Christ, He is on their side and it's His will for them to win. "God wants you to win," Furtick proclaims.
Not only does God want His people to win, but — regardless of what they might be lacking — believers have what it takes to come out on top, according to Furtick.
"You can look in the devil's face and tell him, 'whatever I don't have, God left out on purpose. I can win with what I've got.'"
Furtick says believers can be empowered when they realize they have everything they need for "life and godliness through His divine power."
The Matthews, North Carolina-based megachurch pastor goes a step further, encouraging the faithful by emphasizing that believers can also win with "who they have" in life, while noting that friends and supporters come and go.
"Don't always assume that they're haters. … Just realize that your life is not contingent upon anyone who leaves it."
"You can win without supplies. … You can win without support, with people melting away on every side. You can even win in a bad situation, a slippery, thorny place … "
To illustrate his message, Furtick cited the biblical story of Jonathan, saying, if you're within God's will, He can bring you victory no matter how deficient your provisions.
"Jonathan knew what he needed to win was not the appearance of the will of God, but to activate the will of God," says Furtick. "And Jonathan said, 'If you're with me, you're with me, if you're not, you're not. But I got to take what I have, who I have and start where I am.'"