Steven Furtick Talks Marriage, Teenage Sexual Conflicts, Making Most of Singleness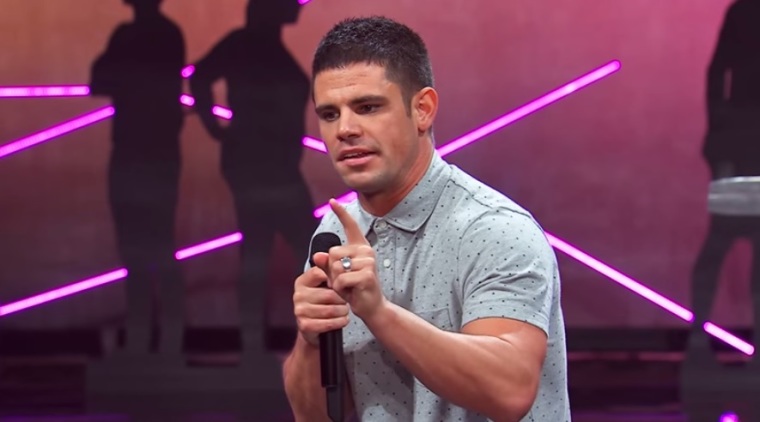 People like the idea of marriage without realizing that it is not about what a person can take from it but rather what they can give, says Steven Furtick, lead pastor of Elevation Church.
Furtick's message was the first sermon in his series "Meant to Be" that kicked off on Sunday. Taking from the biblical verses found in 1 Corinthians 7, which speak about sexual relations within marriage, he focused on the issues that most people seem to ignore.
"A lot of you are in love with the picture of marriage. If you're going to get married, you better be ready to go to work and do a job then come home and do another job because it takes work … Paul says (in 1 Corinthians 7), come into marriage not for what you can get emotionally or sexually but what you can give," said Furtick.
While most of his message was mostly an honest conversation about the Bible's view on sex, marriage and single life, he also spoke openly about other elements of sexuality that the church does not address frequently. He noted that among the topics that are usually not addressed are those involving teenagers and married couples at his own church whom face sexual and relational conflict.
He also clarified that the church in general is not against sex but most Christians struggle with defining what their sexual standards and boundaries should be.
"Historically, the church has been about answering questions that no one is asking while being silent about the struggles that everyone is facing … we have middle schoolers having oral sex on the back of a school bus and no one is standing up to talk about real issues …," said Furtick.
Furtick added, "I'm supposed to just stand here and pontificate about crap that no one is really thinking about making it sound spiritual while our marriages are no different than the world's?"
Furtick said that rather than making his five-week long series all about marriage, he was also going to make it a point to discuss singleness because "one of the things I refuse to do in this series is make single people feel second class," he explained.
One of his main points was that an unmarried person does not necessarily live an incomplete and lonely life because unlike married individuals, they can explore several opportunities in their lives. He also spoke on celibacy and how it is a biblical mandate.
 "You're not a zombie or a freak walking around because you're single. Hey virgins, you're not weird! I was a virgin when I married my wife and I'm proud of it. It's good to do it God's way. You don't need someone on your arm to make you good," said Furtick.
He also spoke on the importance of singles embracing their life in Christ and taking care of their negative issues before engaging in a relationship as he noted that bringing problems into marriage can tear couples apart.
"Before you find the right one and mess up the right one – because you're not yet the right one because of undealt issues – before you reach out and put the weight of your life and expectation of your happiness on another person, perhaps God wants to teach you some sufficiency for yourself in Christ so when you meet somebody, you won't project all your dysfunction on them," said Furtick.
To watch the full sermon, visit Elevation Church.