Still Qualified to Lead? Ron Carpenter, Mired in Marital Woes, Refuses to Quit Pulpit; Pastor's Integrity '100 Percent Intact,' Says Spokesman
Redemption World Outreach Center Leader Works to Repair Marriage, Maintains Ministry Duties
3 photos
(Photo: The Christian Post via Redemptionichurchod.com)
Ron Carpenter, senior pastor of the 19,000-member Redemption World Outreach Center in Greenville, S.C., revealed last October that his marriage has been rocked by his wife's infidelity for the past 10 years, and attributed the turmoil to her unspecified "sickness." Yet, Pastor Ron, as the RWOC family calls him, has no intention of stepping down from the pulpit, not even briefly, because "his integrity [is] 100 percent intact," according to the executive director of the megachurch.
In fact, Pastor Carpenter will be back in the pulpit this Sunday, only one week after announcing at the end of his Jan. 5 sermon that he would immediately be flying to an undisclosed location to seek counseling with his wife and RWOC co-founder, Hope Hilley Carpenter.
"We have a guest speaker that will be here [for mid-week Bible study] while he's away, but he will be back in the pulpit on Sunday," Redemption's Executive Director Travis Hayes told The Christian Post on Wednesday via phone.
Asked if Pastor Carpenter intended on taking any time off to focus on his broken marriage and family, Hayes said that is what the RWOC senior pastor has been doing this week between Sunday services.
"He's not leaving the pulpit, but he is seeking guidance from a multitude of counselors, including Dr. Sam Chand and Bishop T.D. Jakes, as well as the folks they (the Carpenters) are seeing together out of town," Hayes explained. Clarifying Pastor Carpenter's remarks last Sunday, he emphasized that the pastor and his wife were not actually with Chand or Jakes while out of town.
"He doesn't plan on stepping down," repeated Hayes. "He is taking the time, spending lots of time with God and advisors and counselors but doesn't plan on taking any time off. He believes God has got a relevant word for him and God is using all of this situation, and he's sharing it with the congregation and they seem to be embracing it."
Leading by Example
The Carpenters, who met at International Pentecostal Holiness Church-affiliated Emmanuel College in Georgia, have been married for 23 years, are in their mid-40s and have three children. The couple founded Redemption World Outreach Center in 1991 with just three people and "a passion for breaking down the walls of racism, crossing cultural lines, and changing poverty mindsets..." The multiracial RWOC congregation spans three campuses, and Pastor Carpenter's messages reach an even wider audience via online streaming and through his globally televised "Redemption With Ron Carpenter" television program.
Pastor Carpenter first revealed his marital woes last October, taking the occasion of his Sunday sermon to instead have a "family discussion" with his flock about Mrs. Carpenter having committed adultery multiple times in the past decade, and seeking psychiatric help. Hope Carpenter, he said, had "voluntarily entered a treatment program with tears in her eyes" and asked him "to protect her" and "represent her."
Carpenter, whose father is the late Ronald W. Carpenter, Sr., former presiding bishop of the IPHC, said he chose to cover his wife with love after first learning of her infidelities, because Christ was his own covering. He also said he did not want to be hypocritical by failing to practice what he himself preached.
The exact nature of Mrs. Carpenter's "sickness" was not disclosed, and while Pastor Carpenter suggested in October that she would be in a year-long program, his wife appears in a photo that was posted online Dec. 24 by their daughter-in-law, who wrote in the caption: "Glad to have my mother-in-law home!"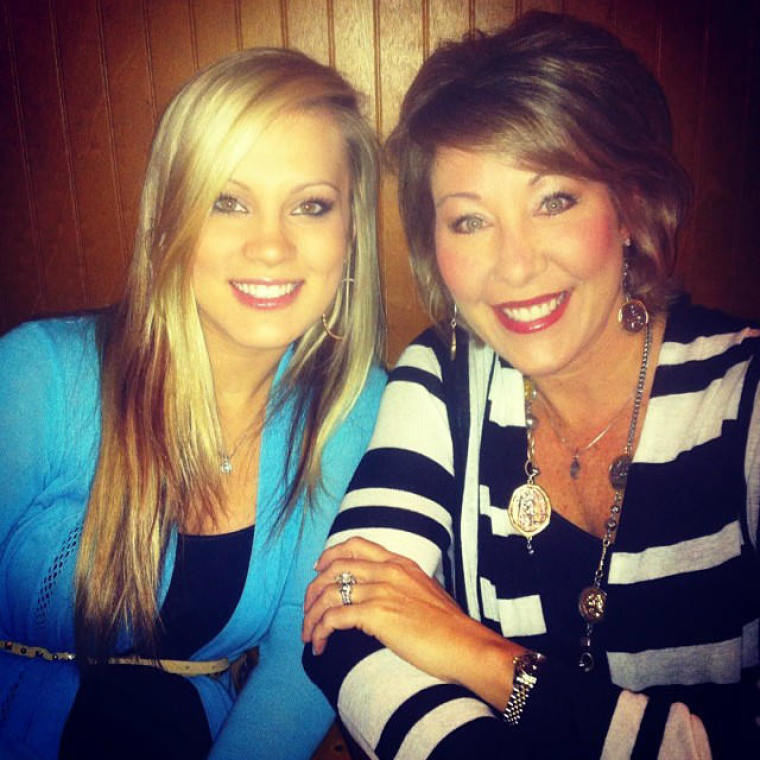 Redemption World Outreach Center congregants appeared overwhelmed when they heard on Jan. 5 that Carpenter had changed his previously declared "solid" position on avoiding reconciliation with his wife. "I had a very dramatic experience a few weeks ago with God that turned my heart," the pastor explained. "I just cannot let the enemy win. I cannot let him win."
RWOC congregants wiped away tears, shouted "hallelujahs," and embraced one another.
Carpenter said that his wife has for a long time "been willing" to reconcile, and that his heart was "open for God to do a miracle."
He added, "We need your prayers, because I thought and she thought about y'all, that if you look at us and see us not willing to fight, what message does that send to you?"
Carpenter, not as visibly upset last Sunday as he had appeared during his October revelation, also told congregants that he loved them, and thanked them for "hanging in there with us."