Should I Invest in the Stock Market?
To learn Biblical answers to your financial questions, you can #AskChuck @AskCrown your questions by clicking here.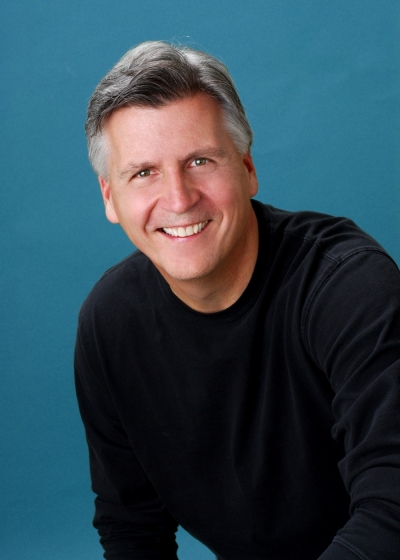 Dear Chuck:
So far this year, the stock market seems very volatile. My husband and I have some stocks and certainly in most retirement accounts including ours, stocks play a role. I've been concerned about the impact of China's stock problems, which have been much in the news, and I'm wondering if you have any advice on how to invest in the stock market and whether it's wrong to be there at all. As a timid investor, is it safe for my family to put money in the stock market?
Struggling with Stocks
Dear Struggling,
You are not alone in wondering whether the stock market is a safe investment these days. Whether it is the recent turbulence caused by fears over China's credit bubble or the next one to come, there will always be uncertainty when investments are involved. Therefore, when it comes to handling investments, my first and best advice is to educate yourself.
As Proverbs 4:7 notes, "The beginning of wisdom is this: Get wisdom. Though it cost all you have, get understanding." (Emphasis added.)
Before you decide how and even whether you should be involved to be in the stock market, consider this:
First: Understand your Finances.
Evaluate your own personal balance sheet, which includes your income, your assets, your obligations (your bills) and your debts. Too many of us are uninformed about our true financial picture.
In Proverbs we are advised: "Be sure you know the condition of your flocks, give careful attention to your herds; for riches do not endure forever, and a crown is not secure for all generations."
You can think of "a crown" as a job, which may end, and the flocks as savings and investment as livestock had value. Even kings need to know what's in the bank.
Second: Understand the Difference Between Saving and Investing.
After you have established a budget that makes allowance for your obligations, such as tithing, and saving an emergency fund (for those undesirable events that happen to all of us), you will now know what you have available for investing. Your savings account should not be placed at risk. Investment funds are subject to loss but at various degrees of risk. If you cannot afford to lose the funds, they should be moved into a savings program consisting of money market funds, CD's and/or treasuries.
Initially, we at Crown recommend that you invest about 5 percent of your income. You can learn more about budgeting here. But this is the important part — be prepared to lose it.
One of the realities of any investment is that sometimes it fails. What goes up often comes down.
Over the last few years, the stock market has enjoyed the financial momentum of emerging markets — these are growing economies in a group of countries called BRICS, representing the financial markets of Brazil, Russia, India, China and South Africa. But as you noted in your question, BRICS are in trouble. Brazil is headed into recession. China's government is engaging in huge market corrections that worry investors about whether it is truly strong, and turmoil in the oil industry is impacting Russia and the Middle East. Of course here at home, we've had our own difficulties with job creation and a slow economy.
The bottom line is that when choosing investment or savings; don't look for a quick profit from a deal too good to be true (it probably is). Choose carefully, and consider getting good financial advice from an advisor who shares your values.
Third: Understand and Practice Diversification.
Over the course of a lifetime of saving and investing, money will grow, but if you will need to retire soon, the stock market may be too volatile short term. Diversification is the only safe strategy for investing, to allow your money — the seed you have to sow — a chance to grow in more than one field, and to protect yourself from the rise and fall of markets.
Ecclesiastes 11:2 is Solomon's timeless advice on diversification. It is the best hedge against uncertainty. He recommends dividing your "portions" or investment monies between 7 or 8 different opportunities. This equates to no more than 12-15% in a single fund.
Fourth: Understand that you have more options than just the stock market.
If you're looking for a strategy for growing wealth and assets, consider the Proverbs 31 woman. She engaged in real estate, trading, fashion, working in a number of business ventures available to her. She diversified her investment, and rose early to make them profitable.
Perhaps investing in a local business would work better for you. Typically, investing in your own skills and talents pays the greatest dividends over time.
Fifth: Understand Slow Growth is Good.
All of us need to prepare for the future with wise saving and investing, but don't be in too much a hurry as that can lead you to unnecessary risk.
"Dishonest money dwindles away, but whoever gathers money little by little makes it grow," Proverbs 13:11.
To #Ask Chuck @AskCrown your own question, click here.
Chuck Bentley is the CEO of Crown, the largest Christian financial ministry in the world, founded by the late, Larry Burkett. He is an author, host of My MoneyLife- a daily radio feature and a frequent speaker on the topic of Biblical financial principles. Follow him on Twitter @chuckbentley and visit Crown.org for more help.