Story of Jacob's Daughter Dinah to Be Turned Into Lifetime Miniseries
Lifetime has announced that it will be adopting Anita Diamant's New York Times Old Testament bestseller into a two episode miniseries.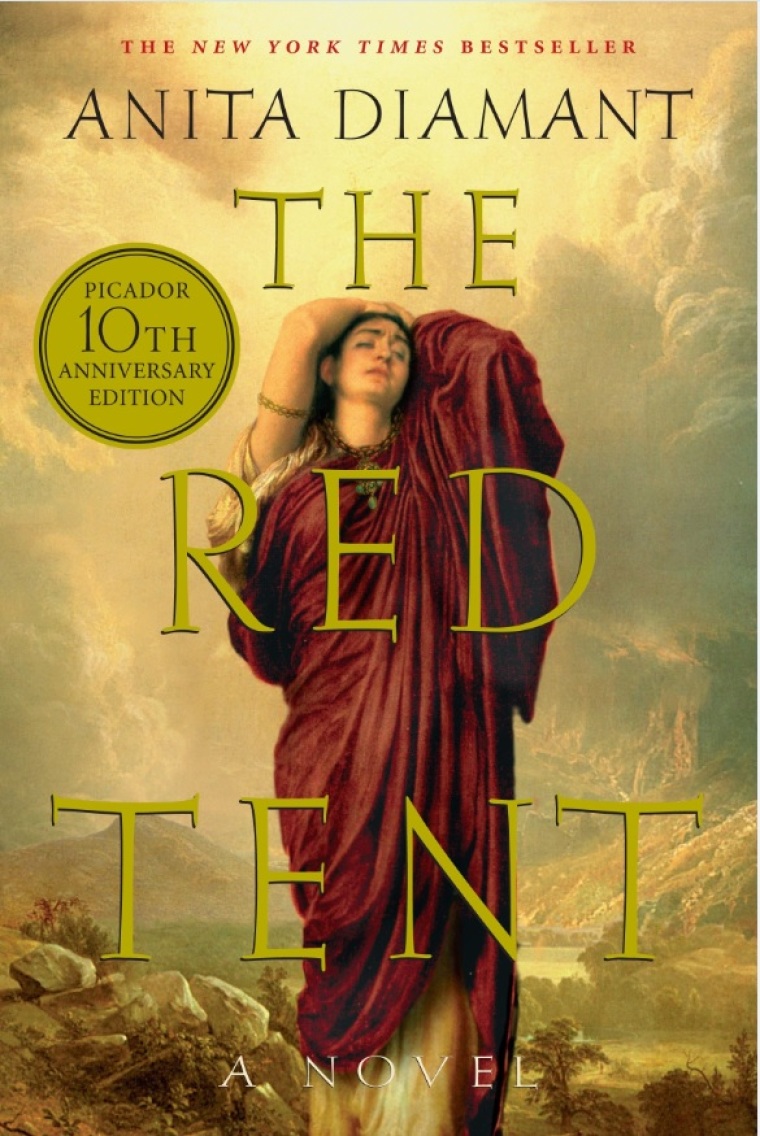 Released in 1997, The Red Tent chronicles the life of Jacob and Leah's daughter Dinah, who is mentioned in the book of Genesis, and her relationship with her father's two wives, Leah and Rachel, and his two concubines Zilpah, and Bilhah.
Because Diamant's story deviates from the Genesis account, The Red Tent was not warmly received by all Christians and Jews.
The author defended her story, arguing that "The Red Tent is not a translation but a work of fiction. Its perspective and focus — by and about the female characters — distinguishes it from the biblical account, in which women are usually peripheral and often totally silent. By giving Dinah a voice and by providing texture and content to the sketchy biblical descriptions, my book is a radical departure from the historical text."
According to the Hollywood Reporter, Rebecca Ferguson has been cast as Dinah, Morena Baccarin as Rachel, and Minnie Driver as Leah. Debra Winger will play Rebecca, Dinah's grandmother, with Iain Glen as Jacob and Will Tudor as Joseph, her brother.
The book's title comes from the tent, which according to the book, the women of Jacob's tribe must enter whenever they are menstruating or giving birth
According to Diamont, in her research for the book, she did "not find any evidence that women in this period of history in this place (ancient Iraq/Israel) used a menstrual tent. However, menstrual tents and huts are a common feature in pre-modern cultures around the world, from native Americans to Africans. The rendering of what happened inside that tent is entirely my own creation."
From Sony Pictures Television, Red Tent will be executive produced by Blood Diamond's Paula Weinstein. Roger Young (Law & Order) will direct the drama, which is written by Elizabeth Chandler (Sisterhood of the Traveling Pants) and Anne Meredith (Secrets of Eden).
Lifetime's announcement comes in a year where five faith-based movies have been released and are currently all in the top 20 highest grossing films of 2014. Further, following on the heels of the 2013 popular History Channel The Bible series, NBC has also announced it will be releasing an A.D. Beyond the Bible, while CBS will released The Dovekeepers, based on the book by Alice Hoffman, which describes the siege of Masada.
Fox has also announced Nazareth, which will focus on Jesus growing up from age 13 to 30, which is largely not written about in the Bible. While little has yet been revealed about the project so far, the writer and executive producer is purportedly David Franzoni, who was involved in "Gladiator" and "Amistad." Bob Cooper, Jamie Campbell and Joel Wilson are also signed on as executive producers.