Strangers flock to church to honor 9-y-o girl found dead in duffel bag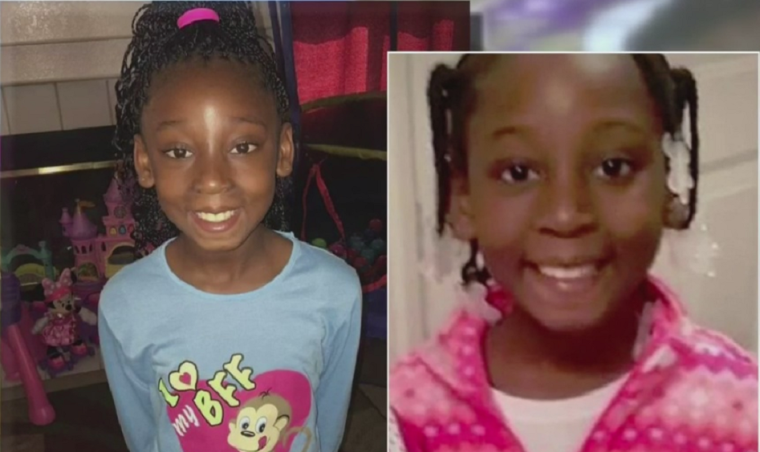 Scores of strangers were among hundreds who flocked to the St. John Vianney Catholic Church in Hacienda Heights, California, on Monday to honor the life of Trinity Love Jones, a 9-year-old girl whose lifeless body was found stuffed inside a duffel bag earlier this month.
"The darkness will not prevail," the Rev. Egren Gomez, an associate pastor at the Catholic church said at the memorial for Trinity, according to Fox 6 Now. "Trinity, we welcome your light, we ask you bless all the darkness in our midst and let your iconic light shine."
The girl's body was found by a Los Angeles County Parks and Recreation Department worker at about 10 a.m. on March 5 along a popular equestrian trail at the bottom of an embankment, near the His Lai Buddhist Temple, authorities said. Her head and upper body were protruding from the partially zipped bag showing her clad in a pink long-sleeve shirt that said "Future Princess Hero."
For nearly a week the Los Angeles Police Department could not identify who she was as a makeshift memorial grew at the spot along the trail where her body was found.
Jones' mother, Taquesta Graham, 28, was later arrested in connection with her daughter's death. Graham's boyfriend, Emiel Hunt, 38 — who allegedly has a 2005 conviction for child abuse in San Diego — has since been charged with Jones' murder, CBS Los Angeles said. A criminal complaint alleges that they killed Trinity on March 1. They are both currently in custody.
Many who have followed the tragic story of Trinity's passing said they felt compelled to honor her life at the memorial on Monday even though they did not know her.
"I don't even know them but I just had to come. I have grandchildren her age," Camille Boswell of the nearby city of Placentia said of Trinity and her family, The Associated Press reported. "Any time a ... child dies, it hurts."
Hacienda Heights resident Kara Clark told the AP that people felt they had to do something to show their respects to her family and to make it clear they are fed up with a society troubled by such violence.
"When we first heard what happened to this child my first thought was that it could have been my granddaughter," she said. "Enough is enough with all of this stuff that happens in our world — it's awful."
Jones' life was celebrated with songs and eulogies from several religious leaders, including Gomez, Pastor Darnell Hammock of the New Life Community Church of Oakland, and Venerable Miao Hsi, a nun from the Hsi Lai Buddhist Temple.
"In Buddhism, we believe that when someone passes away ... they're reborn," the nun said, according to Fox 6. "They will not be with us but they will be seeing us in the future. We are here to celebrate Trinity's rebirth."
Pastor Hammock in his remarks said even though Jones' murder had brought a religious and racially diverse community together he remained concerned about why Trinity died.
"Why God? Why so soon? Why our baby? Why our niece. Why my student...
"I got to be honest, church, I, too, wrestled with these questions as I prepared today," he said, explaining that her death reminded him of many other children who had died too soon.
"I'm here to ask myself, 'When do we change the channel of this alarming episode of young black girls dying?'" he shouted. "I want the community here today to embrace this outlook that we are in this together."