After NY abortion law, man murders pregnant girlfriend, won't be charged for killing fetus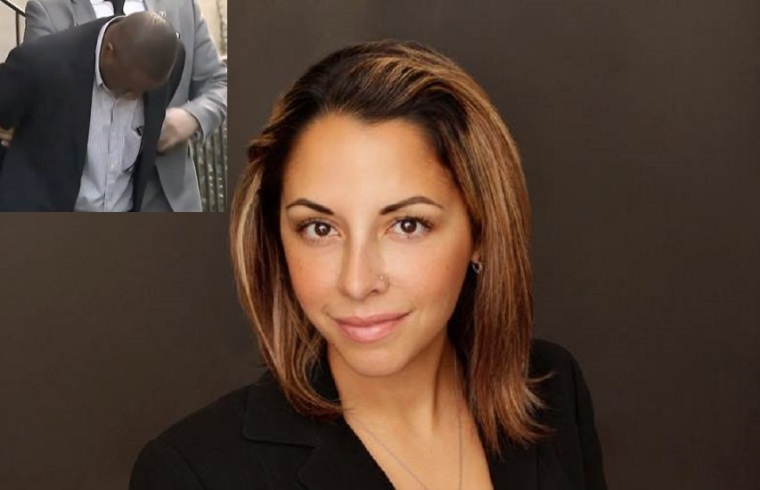 NEW YORK - A second-degree abortion charge was dropped against a man who killed his pregnant ex-girlfriend and her unborn child in Queens, New York, due to the recently enacted Reproductive Health Act that removed abortion from the state's criminal code.
The controversial Reproductive Health Act, which allows abortion up to birth for any reason that threatens a woman's mental or physical health, also removed abortion from the state's criminal code on Jan. 22.
On Friday, Queens District Attorney Richard A. Brown initially announced in a press release that Anthony Hobson, 48, the man who knifed his 35-year-old ex-girlfriend Jennifer Irigoyen, 35, and her unborn child to death on Feb. 3, would be charged with second degree abortion. The charge was removed in an updated announcement after members of the press pointed out that abortion was no longer a crime due to the RHA, according to CBS reporter Tony Aiello.
"#RHA Reproductive Health Act consequences - @QueensDABrown files murder and 'abortion' charge against man who killed pregnant woman and unborn child, after press inquiries realizes #RHA makes it no longer a crime, updates press release omitting 'abortion' charge," Aiello tweeted Friday.
The updated release from Brown's office allege Irigoyen begged for her baby's life in the wee hours of Sunday Feb. 3, when Hobson dragged her from her Queens apartment into the stairwell of her building and repeatedly plunged a knife into her abdomen. She was 14 weeks pregnant.
"This was a heinous crime. A woman was brutally stabbed — killing her and the unborn child. The defendant is alleged to have shown no mercy and no regard for human life when he repeatedly and purposely plunged a knife into this expectant mother's abdomen, torso and neck. The defendant, now in custody, faces spending the rest of his days locked behind bars," Brown said in a statement.
If convicted, Hobson will face a prison term of 25 year to life in prison. Irigoyen, is survived by a young child from a previous relationship.
Dennis Poust, a spokesman for the New York State Catholic Conference, noted on Twitter that the case was a reflection of the "open season on pregnant" women created by the RHA.
"Thanks to the #RHA, it's open season on pregnant women in New York," he wrote.
Daniel R. Alonso, the former chief assistant prosecutor in the Manhattan district attorney's office, told The New York Times in an interview on Sunday, however, that charging Hobson with abortion would not affect his potential sentence for murder.
"The basic thing is, because the killing of the fetus is the same act as the killing of the mother, even though they were separate charges under the old law, you couldn't get more than 25 to life," he said.
He also argued that anyone who commits violence against pregnant women will not get off easy.
"Prosecutors have never gone easy on guys who killed pregnant women," Alonso said, "and neither have judges."
State Senators Liz Krueger, a Democrat from Manhattan and the RHA's chief sponsor, and Long Island Democrat Anna Kaplan, also argued in a joint editorial published Friday in The Times Union of Albany, that physical violence that results in the end of a pregnancy can be prosecuted as first-degree assault which comes with a much harsher penalty than "unlawful abortion."
"Physical assault resulting in the loss of pregnancy qualifies as first-degree assault, which carries a penalty of five to 25 years, far more than the previous sentence for 'unlawful abortion.' Furthermore, judges have discretion to increase the penalty in cases where the crime was particularly violent. The RHA does not prevent appropriate charging and sentencing of violent perpetrators," the senators argued.
It was also further noted by The New York Times that abortion charges in the state are rare and only one case was recorded last year.