'Day of Mourning' to be held in Virginia's capital to protest Gov. Northam's infanticide remarks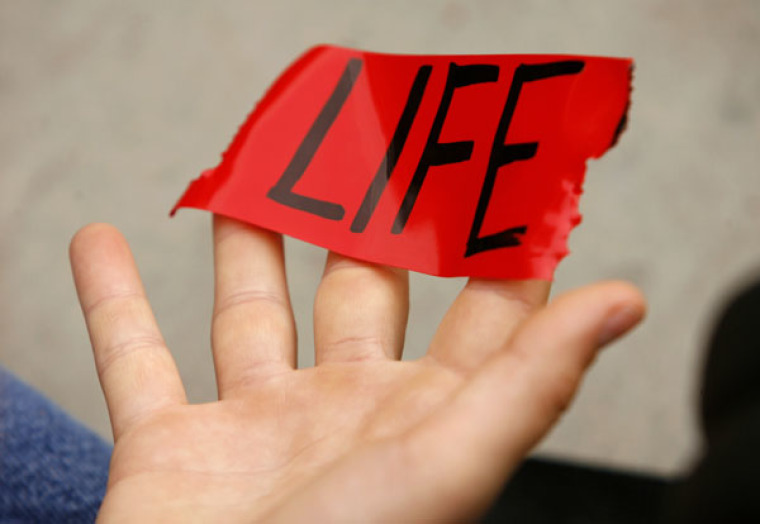 A grassroots movement of repentance inspired by pro-life advocates as a response to the push to liberalize abortion laws in states across the country will be holding a gathering in Richmond, Virginia, on Saturday to fast and pray.
What is being called the Day of Mourning will be held at the Greater Richmond Convention Center largely because of proposed legislation by Democrat Delegate Kathy Tran that mirrored New York's new law legalizing abortion up to birth, and Gov. Ralph Northam's words defending it.
Northam, a Democrat elected in 2017, said in a radio interview amid the controversy over Tran's proposal that a "discussion" would take place about the child's fate should the child be born alive during an abortion procedure, which shocked and horrified many. A massive outcry ensued as a result, and pro-life advocates and Republican politicians who blasted him for supporting infanticide.
"Have we already forgotten that Virginia Governor Northam advocated for executing already born full-term babies?" asked Elizabeth Johnston (also known as The Activist Mommy), one of the event's organizers, in comments emailed to The Christian Post on Monday. "Have we already forgotten that New York Governor [Andrew] Cuomo and his friends at Planned Parenthood celebrated child murder by lighting up the World Trade Center pink? Is our commitment to our unborn neighbors so fickle that we have already allowed our righteous anger to subside?" 
"The Day of Mourning movement will not stop at mourning. We are prepared to mobilize the thousands of Day of Mourning attendees to move off the sidelines and onto the front lines of the abortion battle," Johnston said.
"As David, the shepherd boy, challenged the naysayers, 'Is there not a cause?'" she added, referencing 1 Samuel 17 prior to the slaying of Goliath.
The first Day of Mourning event took place in Albany, New York, on Feb. 23 and the Richmond gathering is patterned after it. Approximately 4,000 people were in attendance and tens of thousands joined via livestream. For the Richmond event organizers are asking Americans to wear black on April 6, and to fast, pray, and repent for the sin of abortion, according to a press release sent to CP.
Among the speakers featured will be E.W. Jackson, a bishop who once ran against Northam for the lieutenant  governor seat.
"When we've reached a point in our culture where killing babies is a reason for people to celebrate, it's time to mourn and cry out to God like never before," Jackson said in a statement.
Best-selling authors, longtime pro-life advocates and twin brothers, David and Jason Benham, will also be speaking in Richmond, and noted that after what they saw God do in Albany they have high expectations for Virginia.
"This is a once-in-a-lifetime window of opportunity to right a great national wrong and restore the foundations of righteousness and liberty in our nation," the Benham brothers said in a statement shared with CP.
Johnston added, "History has proven that societies which kill their children will not last long. Therefore, we are ripe for a catastrophic judgment, the kind of fall that destroyed the seemingly undefeatable Roman Empire."
Virginia pastors will be honored at the event and invited to join speakers onstage at the convention center to "repent for the church's 46 years of silence and apathy," she said.