'Strangers to Fire' Blasts Back at Cessationist Movement; Defends Use of Supernatural Gifts of the Holy Spirit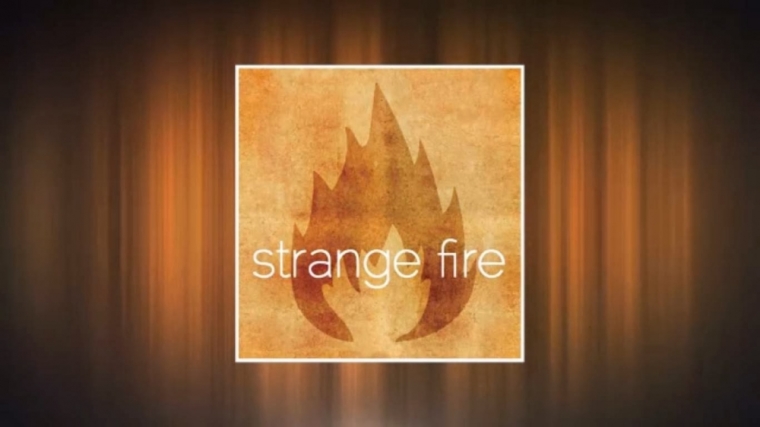 "Strangers to Fire: When Tradition Trumps Scripture," an anthology published by the Foundation for Pentecostal Scholarship rebuts John MacArthur's "Strange Fire" book and conference which took aim at the charismatic Christian movement and their use of the supernatural gifts of the Holy Spirit.
The book, compiled by 26 scholars, consists of two parts with the first half giving direct replies to John MacArthur's "Strange Fire" and the latter with classic replies to cessation theology.
Cessationist Christians hold to the view that the supernatural gifts such as healing, speaking in tongues and prophesying were used as signs to confirm the validity of who Jesus and his followers were and that they are no longer necessary for the church. They also believe the position of Apostle no longer exists.
"What our [book's] title says is that there are people out there who are strangers to the authentic fire and we're saying that John MacArthur is stranger to the authentic fire of the Holy Spirit and of revival," said Robert W. Graves, President of The Foundation for Pentecostal Scholarship.
Graves believes MacArthur, along with most cessationists, rely too heavily on their own tradition which prevents them from embracing what he believes to be "a proper interpretation of scripture" that acknowledges the supernatural gifts. Calvinism and reformed theology dominate the teachings of cessationists, which state that the supernatural gifts disappeared once the original twelve apostles died.
He also addressed some of the criticism for charismatic Christians and admitted that many in the movement abuse or fake the supernatural spiritual gifts, but doesn't believe that's the reason why some have chosen to be cessationist.
"They had the theology first. Once they had that, they had to deny any movement that expressed or adopted the gifts of the Holy Spirit," he said. Their theology, plus their experience, of never experiencing the gifts [first hand] really dictated their position against the charismatic and Pentecostal movement."
Graves believes the remedy for church members abusing the gifts is not "disuse," but "proper use." He cited Paul's instructions for the Corinthian church as an example of proper correction for the problem.
"What then shall we say brothers and sisters? When you come together each of you has a hymn, or a word of instruction, a revelation, a tongue or an interpretation. Everything must be done so that the church may be built up. If anyone speaks in a tongue, two—or at the most three—should speak, one at a time, and someone must interpret. 28 If there is no interpreter, the speaker should keep quiet in the church and speak to himself and to God," 1 Corinthians 14: 26-28.
Despite their disagreements, Graves views MacArthur as a reputable Bible teacher and admitted to appreciating some of his other work.
"John MacArthur has produced some good work, some scriptural work," he said. "In fact, the only item that I know of that I disagree with him on that he's written about would be on the cessation of the gifts of the Holy Spirit," he said.
He also agreed with one of MacArthur's points in "Strange Fire" related to his criticism of personal prophecy in the church.
"God doesn't tell one believer what another believer should do, especially without confirming it in that other believer through various words of prophecy or words of knowledge," he continued.
John MacArthur's Grace to You Church did not respond to request.
"Strangers to Fire: When Tradition Trumps Scripture" is available now and can be viewed here.