Nigeria: 3 students escape Fulani militants after attack on Christian missions school; 1 remains captive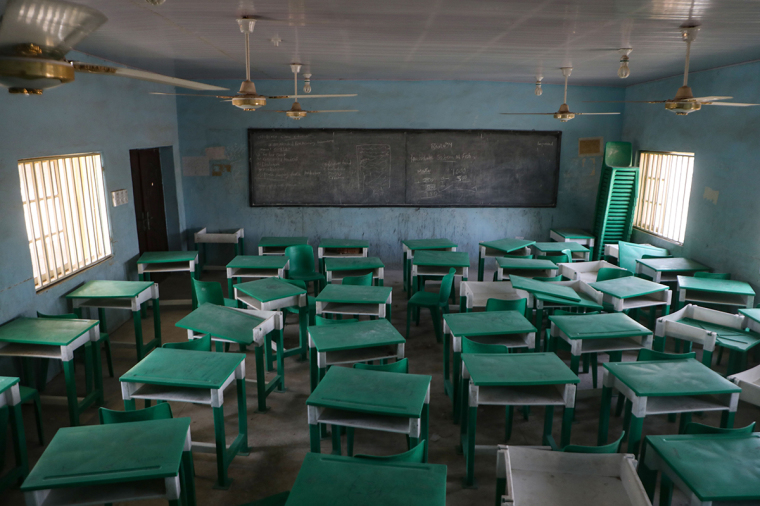 Christians in Nigeria are praying for the safe return of a student held captive by Muslim Fulani herdsmen who attacked a Christian missions school in Nigeria's Plateau state.
Four students were kidnapped Thursday from The King's School, a Christian missions school established by Calvary Ministries, in Gana Ropp village in Plateau state's Barkin Ladi County. While three of the kidnapped students escaped after security forces deployed to the area, one student remains captive, Morning Star News reported.
The herdsmen broke into the rear fence at the school to enter the compound and abduct the students.
Bayo Famonure, head of the school, was quoted as saying that the student who remains captive "phoned us to say they were already in the Fulani herdsmen's camp, barely 20 minutes after he was captured and taken away."
Had it not been for security forces, the attack could have led to another mass abduction, the Rev. Gideon Para-Mallam, president of the Para-Mallam Peace Foundation, was quoted as saying.
"Let's pray that God will work out the release of the abducted student, and as many that are also in captivity" elsewhere in the country, he said.
"Concerted efforts are on toward rescuing the victim and arresting the perpetrators," police spokesman Ubah Gabriel Ogaba said in a statement.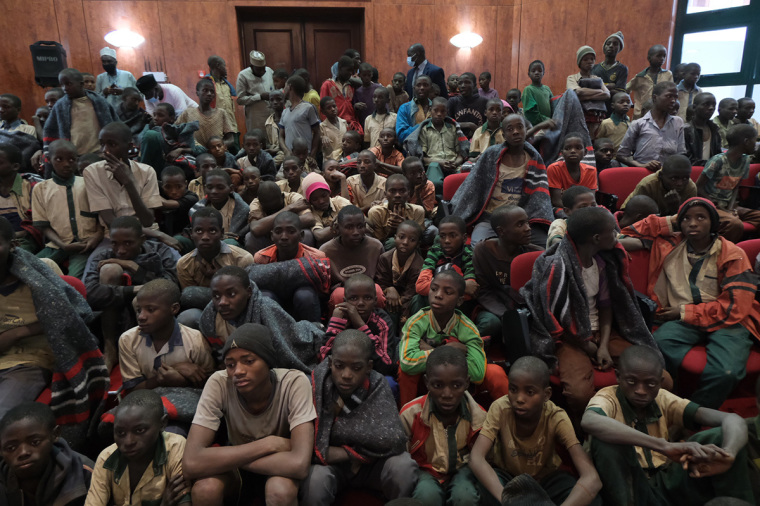 Meanwhile, notorious gang leader Auwalu Daudawa, who is said to have kidnapped possibly as many as 500 students in Katsina state on Dec. 11, 2020, has been killed by a rival gang, BBC reported.
Daudawa was given an amnesty as part of a peace deal in February but was reported to have returned to his gang last month.
About a week after the mass abduction at a boys' school last December, security forces rescued 344 of the kidnapped students.
The attack bore similarities to the kidnapping of the 276 Nigerian schoolgirls in 2014, which gained international attention with the #BringBackOurGirls campaign, executive director of Save the Persecuted Christians, Dede Laugesen, told The Christian Post at the time.
In 2014, over 276 schoolgirls were kidnapped by Boko Haram in the town of Chibok in Borno state. Over 112 remain missing.
While Nigerian officials deny they pay to free hostages, security analysts say kidnapping for ransom is becoming a lucrative industry for terrorist groups in the West African nation where weapons are readily available to militants thanks to war-torn Libya.
According to The Wall Street Journal, a kidnapper who recently turned himself in to the government in exchange for amnesty said that buying guns in the country's North is now like "buying bread."
The Global Terrorism Index ranks Nigeria as the country third-most affected by terrorism globally, as over 22,000 people were killed by acts of terror from 2001 to 2019.