Study: Most People Are Not Washing Their Hands Correctly When Preparing Food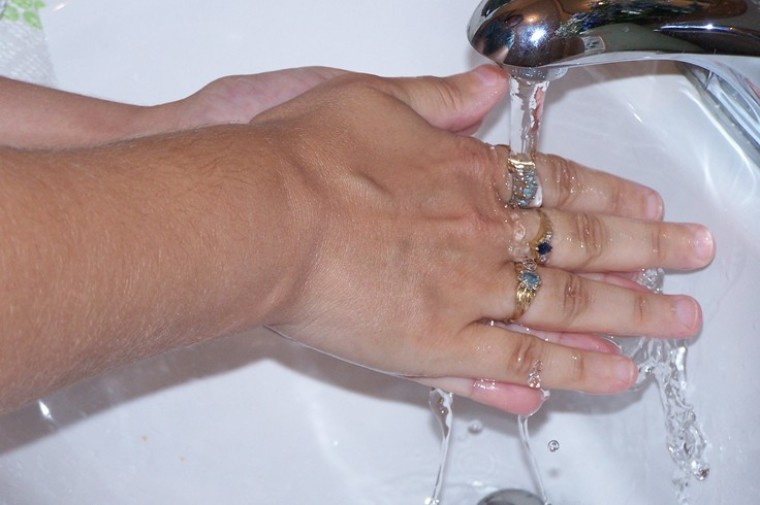 A recent U.S. government study shows that the vast majority of people who prepare meals are neither washing their hands often nor correctly.
The Food Safety and Inspection Service of the U.S. Department of Agriculture conducted a study with RTI International and North Carolina State University and found that those preparing meals only attempted to wash their hands about one third of the time.
The study, designed to examine consumer food handling and part of a larger 5-year annual study, was conducted among 383 participants in six test kitchen facilities in the metro Raleigh–Durham area and Smithfield, North Carolina.
Researchers identified 1,054 cases in which they needed to wash their hands, such as before meal preparation and after handling a raw food product, in order to decrease the risk of cross-contamination. But handwashing by the participants took place only a third of the time. And even among those who did wash their hands, only about 3 percent did so correctly.
The Centers for Disease Control and Prevention has outlined the steps needed for proper hand washing.
The first step is to wet the hands by placing them under clean, running water and that should be followed right away by the application of soap. After that, lather the different parts of their hands including the palms, the backs of the hands, the segments between the fingers and the spaces underneath the nails.
Next, scrub the hands for at least 20 seconds. Then go ahead and place the hands under running water again.
Before exiting the washroom, people must remember to dry off their hands either by using a towel or through air drying.
The study revealed that most participants did not scrub their hands for the advised amount of time and many also neglected to wet their hands before starting the washing process, indicating that people may have been rushing through the process.
Nearly half (48 percent) of participants contaminated spice containers they touched during the preparation of the preformed turkey burgers, and 5 percent contaminated the lettuce used to prepare the salad.
In cases where washrooms may not be readily available, people are advised to use hand sanitizers that contain at least 60 percent alcohol. However, because hand sanitizers cannot eliminate all germs, people are urged to only turn to them as alternatives and not as regular replacements for soap and water.