Sudan Bans Construction of All New Christian Churches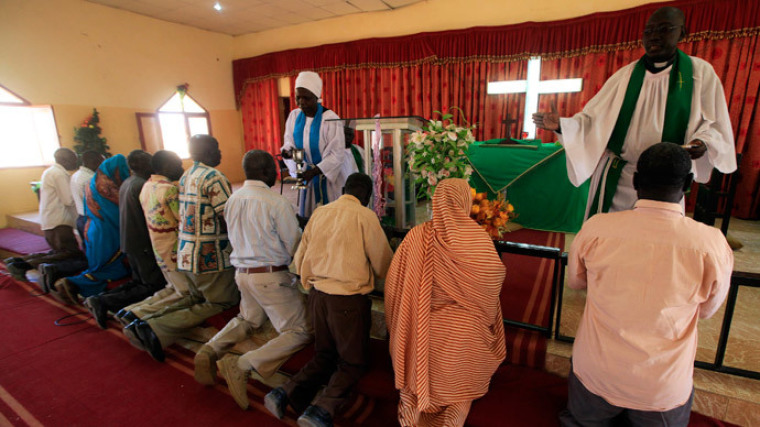 The government of Sudan has reaffirmed that it is banning the construction of all new Christian churches in the Muslim-dominated country, prompting "deep concern" from a persecution watchdog group.
"We are deeply concerned by Minister Shalil Abdullah's statement reaffirming the policy to deny new church permits. This policy, and the continued practice of demolishing and confiscating church land, constitutes a violation of the right to freedom of religion or belief, guaranteed in article 6 and 38 of Sudan's Interim Constitution as well as article 18 of the International Covenant on Civil and Political Rights (ICCPR), to which Sudan is signatory," Andy Dipper, Chief Operating Officer at Christian Solidarity Worldwide, said in a statement on Wednesday.
Abdullah, the Sudanese Minister for Guidance and Religious Endowments, reportedly explained that due to the country's separation from South Sudan, where many Christians have fled, the existing churches in the Republic of Sudan are sufficient for the nation's minority Christians.
CSW noted, however, that the Christian community in Sudan continue to face "increased harassment" from the government, with church buildings being demolished with little notice and church properties vandalized with impunity.
The Catholic Bishop of the South Sudanese diocese of Tambura-Yambio, Mgr. Eduardo Hiiboro Kussala, has expressed his concern for the treatment of Christians in Sudan.
"Bishops and priests are not granted passports and they do not have legal status. They are able to leave the country but re-entry may be refused. Priests have already been expelled; and the bishops are condemned to remain silent," Kussala told Aid to the Church in Need earlier in July.
Other watchdog groups, such as Open Doors, have also highlighted the high level of persecution occurring in the African country. Sudan ranked number 11 on Open Door's 2014 World Watch list of countries where Christians face the most persecution, which noted that believers face faith-related killings, forced marriages, deportations, and damages to church property.
The announcement from the Sudan government comes as the country's implementation of its Islamic rules is still under international scrutiny, over the case of Christian mother Meriam Ibrahim. The mother was initially sentenced to death by Sudan's court for apostasy and adultery, since authorities insisted that she is a Muslim and her marriage to a Christian man was unlawful.
Ibrahim, who was forced to give birth to her daughter while in prison, was freed from the charges following intense international pressure, but was later detained again by Sudanese authorities who accused her of forging travel papers.
The Christian mother and her family are currently at the U.S. embassy in Sudan, waiting to move to America.