Sudan to Demolish 25 Christian Churches; Christian Elder Stabbed to Death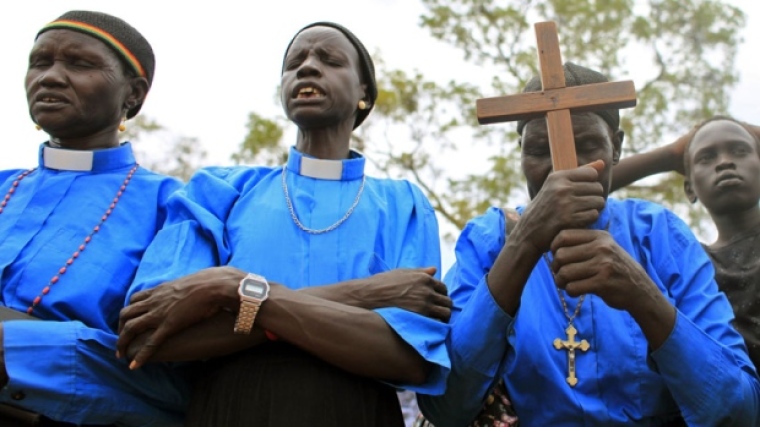 Christians in Sudan are facing heightened government persecution, according to a watchdog group, with authorities set to demolish at least 25 churches in Khartoum.
The American Center for Law and Justice said on Thursday that Christians, who are a minority in the Muslim-dominated Sudan, have been protesting against government plans to demolish the 25 churches. Officials contend that the churches were built on land intended for other use.
"The Sudanese government has repeatedly oppressed the Christian community by interfering with their land and places of worship. For example, in 2014 officials made a statement that no new churches could be built in Sudan," the ACLJ wrote.
"Additionally, in 2012, the Ministry of Endowment canceled the democratically elected committee that had been in place since 1902 to oversee church property, and appointed a corrupt committee that sold most of the church's land," it continued.
"The Administration court issued a decision in February 2015 ruling that the ministry has no right to appoint this committee and the elected committee had the legal power to deal with church land," but the government has refused to implement the court's decision.
Authorities are reportedly planning to sell off the land of the 25 churches after they are demolished, in order to reap a profit.
Meanwhile, Open Doors reported that a church elder was stabbed to death over a similar issue on April 3.
The organization, which ranks Sudan as the fifth worst country in the world when it comes to Christian persecution, said that a group of Christians gathered on Monday at the Evangelical School in Omdurman for a peaceful protest against the illegal appropriation of the school.
Police arrested the men, however, while a group of 20 people began beating the women. A number of men from the nearby Bahri Evangelical Church rushed in to help their brothers and sisters in Christ, but two were stabbed in the clashes.
Younan Abdullah, an elder in Bahri Evangelical Church, died from his injuries, while the second church member, Ayoub Kumama, survived and was treated at a nearby hospital.
Although one man was arrested by police following Abdullah's murder, Open Doors argued that officials did not do enough to protect the peaceful protesters from the attack.
Several pastors have also been arrested on trumped-up national security charges, and although some have since been released, the Rev. Hassan Abduraheem remains in prison after being sentenced to 12 years for his Christian faith.
In February, Pastor Michael Yat, who was also previously imprisoned, told International Christian Concern in response to questions by The Christian Post that the Sudanese government doesn't want Christians in the country.
He claimed that the government is especially opposed to those who can speak Arabic, "because they fear that they can easily reach out to the Muslims and win them to Christ."
"They do not allow pastors to reach out to Muslims in Khartoum, Darfur and the Nuba mountains. These are strictly Muslim-dominated areas," he said.