Teachers Arrested at Christian School in South Sudan to Aid Muslim Takeover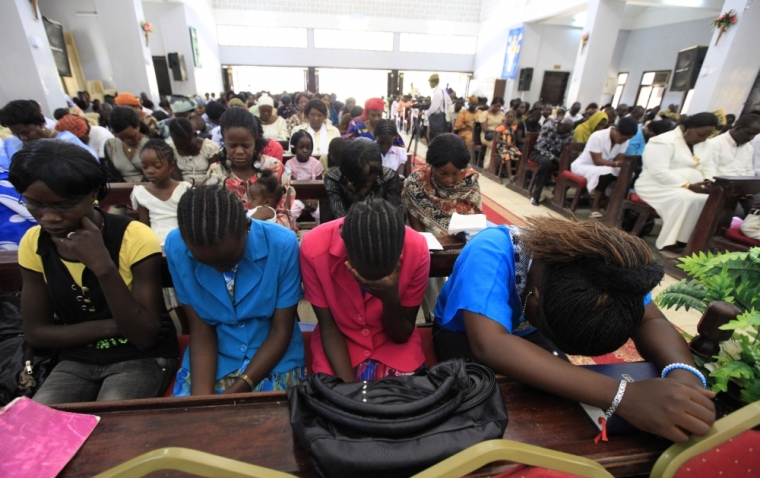 Police in South Sudan arrested 12 staff members of a Christian school and restricted others from leaving the campus, accusing them of obstructing the work of a Muslim-owned business that is trying to take over the institution, according to reports.
The police action appears to be aimed at helping a Muslim investor belonging to "Education Vision" take over the Evangelical School of Sudan, which is situated in Omdurman, the largest city in the country and Khartoum State, Morning Star News reported.
All those arrested, including the Rev. Idris Karntina, are members of the Sudan Presbyterian Evangelical Church, which is reportedly resisting repeated obstructions of the school's functioning by people from Education Vision.
While all those arrested have been released, more such arrests are expected, according to SPEC moderator Rev. Yahia Abdelrahim Nalu. Some school staff were arrested earlier also.
Despite the secession of South Sudan in 2011, persecution of Christians not only continued but intensified with President Omar al-Bashir promising to adopt a stricter version of sharia.
In February, persecution watchdog group International Christian Concern's East Africa team interviewed two Christian pastors from South Sudan on behalf of The Christian Post, both of whom were previously imprisoned in Sudan for their faith and who spoke about the separation of the two countries.
Pastor Michael Yat told ICC in response to CP's questions that when he moved to South Sudan after its independence and took up a new assignment with the South Sudan Evangelical Presbyterian Church, "little did I know that Sudan had declared war against Christians. So, I was arrested the second day after preaching in a certain church in Khartoum. That is when I was put in jail that lasted me nine months."
Michael Yat said the Sudanese government doesn't want Christians in the country, especially believers who can speak Arabic, "because they fear that they can easily reach out to the Muslims and win them to Christ … They do not allow pastors to reach out to Muslims in Khartoum, Darfur and the Nuba mountains. These are strictly Muslim dominated areas."
Several pastors have been arrested in Sudan in recent months, often on trumped-up national security charges. Groups like the American Center for Law and Justice have started global petitions calling on the pastors' freedom.
Last month, President al-Bashir pardoned and released Petr Jasek, a Czech missionary and journalist convicted of espionage and sentenced to 20 years in prison by a Sudanese court in January. But this was only after a diplomatic intervention.
"The first two months were probably the most severe for me because I was placed in a cell together with members of the Islamic State, who humiliated me as a Christian. It then escalated into humiliation and physical beatings, and psychological torture and humiliation," Jasek told reporters in the Czech Republic, according to World Watch Monitor.
He said he was moved from prison to prison, five in total, "with each getting worse and worse."
A local Sudanese pastor, Hassan Abduraheem Kodi Taour, and Darfuri graduate Abdulmonem Abdumawla, who each received 12-year prison sentences for helping Jasek, still remain imprisoned.