Sudanese Christian Mother Facing Death for Faith Gave Birth in Chains; See Beautiful Daughter, Maya, That Came From Pain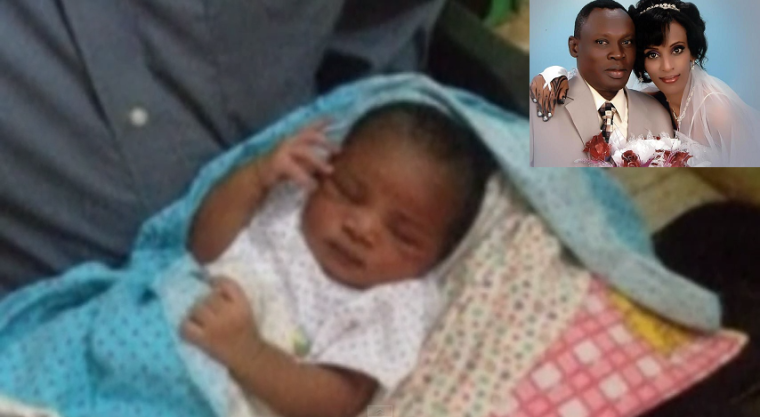 A Sudanese woman sentenced to death while she was pregnant for marrying a Christian man and converting to Christianity as a child was forced to give birth in shackles, according to her husband.
Meriam Ibrahim's U.S. citizen husband Daniel Wani told The Telegraph in a recent interview that he was angry at the treatment his wife received while she was in labor at the Omdurman Federal Women's Prison in North Khartoum, Sudan.
"They kept a chain on her legs. She is very unhappy about that," said Wani.
After the birth of the Christian couple's beautiful daughter, who they named Maya on Tuesday morning, Wani said local authorities initially refused to allow him to see his daughter, according to the Daily Mail, but they eventually allowed him in the prison and momentarily released his wife from her chains so they could have a moment with the child together.
The moment, however, is a bittersweet one for the parents, particularly Meriam who will not be able to watch her child grow up if the death sentenced meted out to her for believing in Jesus is carried out. The local courts have given her a two-year grace period to wean baby Maya before she is lashed 100 times then executed for her apostasy.
Meriam has been given the opportunity to stay alive through renouncing Christ and becoming a Muslim by an Islamic Sharia Judge but she has defiantly rejected the offer choosing to die instead.
"If they want to execute me then they should go ahead and do it because I'm not going to change my faith," she said in an earlier report.
"I refuse to change. I am not giving up Christianity just so that I can live. I know I could stay alive by becoming a Muslim and I would be able to look after our family, but I need to be true to myself," she added.
Daniel praised his wife's resolve saying she didn't even "flinch" when she was sentenced to death.
"My wife is very, very strong. She is stronger than me. When they sentenced her to death I broke down and tears were streaming down my eyes. Our lawyers were passing me tissues. But she stayed strong. She did not flinch when she was sentenced. It was amazing to see, particularly because she is the one facing the death penalty," he explained.
The death sentence has been condemned across the globe and several advocates are pushing to have the sentence lifted.