Summit Ministries Cancels Conferences in California Amid Pending Law About Sexual Identity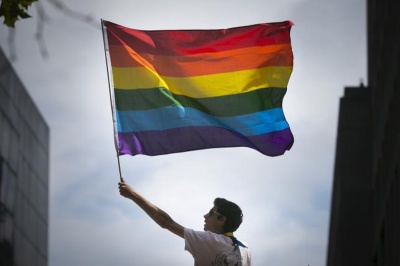 A Colorado-based ministry is canceling an upcoming young adult conference in California due to uncertainty about pending legislation in that state banning goods and services that promote a biblical view of sexual identity.
The Colorado Springs-based Summit Ministries explained on its website Monday that because of a proposed law in California — which outlaws materials promoting "sexual orientation change efforts" and purports to declare any efforts to change sexual orientation or behaviors a fraudulent practice — the organization is canceling teaching sessions at Biola University near Los Angeles in June and July.
"At issue is AB2943, a bill recently passed by the state Assembly and likely to be passed by the Senate, that seeks to insert provisions into the state's Business and Professions Code to the effect that goods and services 'offering to engage in, or engaging in sexual orientation change efforts with an individual' constitute deceptive business practices, and are subject to fines and penalties," the ministry elaborated on why it made the decision to cancel.
Summit President Jeff Myers explained that his group's program "helps students develop an intelligent, defensible Christian worldview before they go to college."
"Our speakers are leading Christian experts who base their presentations on theology as well as sociology, psychology and science. But the wording of AB2943 is a dog whistle to the left that intelligent Christians holding traditional views are fair game for discrimination, smears and frivolous lawsuits."
Summit's summer program at Biola would fall under the proposed legislation because its lineup features individuals who defend traditional marriage and people who advocate pursuing only those sexual activities approved in the Bible.
Myers added that it has also been common during previous training events for students to inquire of Summit staff about how to address gender identity confusion and sexual attraction as it pertains to their faith. Yet by outlawing such conversations, the bill would undermine Summit's ability to teach and minister to its students, he explained.
"What are we going to say to a young person experiencing sexual confusion?" he asked. "That the state of California forbids us from allowing a biblical ethic embraced by billions of people for thousands of years to inform our answer?"
Myers noted in a Monday interview with the Daily Wire that California "believes that it has thoroughly won the issue against traditional marriage. Now it is going to go after the people who are left. That might sound dramatic, but it is the most blatant chilling of free speech in my lifetime."
An attorney friend of Myers described the state's tack against traditional Christians this way: "This is the shooting of the wounded."
Myers went on to say that his group is procuring plane tickets for all of their students to fly them to another location "because we don't feel that we can tell them the truth in that state given the current climate."
Rod Dreher, author of The Benedict Option who writes for The American Conservative, wrote Monday that "this is another canary in the coal mine."
"I'm quite sure progressives in California — including progressive Christians — rejoice in Summit's decision. They shouldn't. I would be appalled if a pro-LGBT organization decided to cancel a conference in my conservative state because they legitimately feared that local prosecutors would charge them over what they intended to say at the conference. That's not America, or at least not the kind of America I want to live in. But this is California."
"If you think this is going to stop at the California border, you're lying to yourself," he warned.
Summit Ministries has been in operation for 55 years.
The ministry defines its mission as "cultivat[ing] rising generations to resolutely champion a biblical worldview," according to its website.