Sunday Best is Nothing at All: The Virginia Church Where You Can Worship Nude (VIDEO)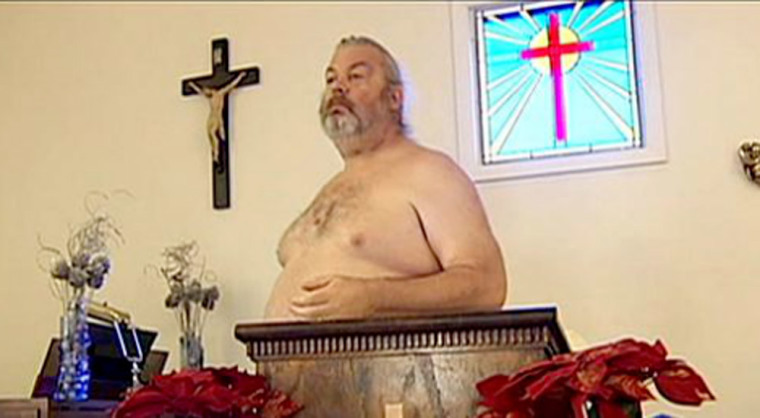 How often are you late to church because you can't decide what to wear? I usually have a hard time remembering what I wore the prior Sunday, which I'd prefer not to rerun. Well, some congregants at this Southampton, Va. church never have this problem. They worship in the nude.
Pastor Allen Parker of White Tail Chapel, on the grounds of the White Tail Nudist Resort, tells WWBT that the focus is on baring souls to Christ, not bodies.
Robert Church, who married his wife Katie at the chapel, finds an openness in the community that goes beyond its obvious acceptance of nudism.
"People are more open as far as hearing the word of God, and speaking the word of God," he said.
Learn about the unique church in this news video, with the appropriate bits censored, and tell us what you think in the comments!