Supreme Court May Decide Fate of Controversial Pro-Life Texas Law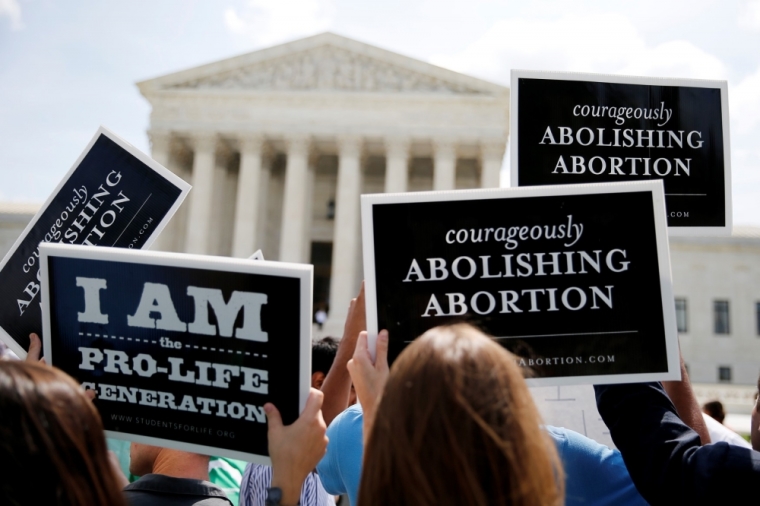 The highest court in the land may be the location for the final debate over a sweeping prolife Texas law that, if kept on the books, will lead to the permanent closure of several abortion clinics.
Last week a group of Texas abortion clinics asked the U.S. Supreme Court to place a stay on a lower appellate court decision upholding Texas' HB 2.
The request comes as the pro-choice group Center for Reproductive Rights and their allies prepare an appeal in their effort to overturn the 2013 law.
"No woman should be forced to cross state lines or travel hundreds of miles for essential healthcare," said Nancy Northup, president and chief executive of the Center, in a statement.
At issue is a 2013 piece of legislation signed into law by then Governor Rick Perry known as House Bill 2, a pro-life bill containing several regulations and restrictions on abortion clinics.
Authored by Texas Rep. Jodie Laubenberg, HB 2 among other things banned late term abortions save for incidents like rape and incest and also gave abortion clinics one year to increase their standards to that of ambulatory surgical centers.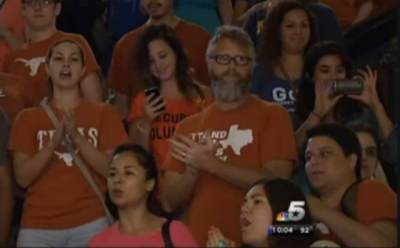 Debate over the bill garnered national attention, as both sides staged vociferous demonstrations at the capitol building and online.
Eventually HB 2 was passed during an emergency summer session of the legislature called by Governor Perry, who signed the bill into law in July 2013.
"… new research and advanced technology give prematurely-born children a renewed chance at life, which should give us all pause as we argue the definition of viability," stated Perry.
"House Bill 2 ensures that anyone performing abortions in Texas is doing so in a facility that is safe, clean and prepared to deal with any emergencies that might occur – a reasonable, common sense expectation for those caring for the health and safety of Texans."
As soon as Governor Perry signed it into law, pro-choice groups sued the Lone Star State and appealed to the U.S. Supreme Court to halt the implementation of the law.
The Supreme Court decided in a 5-4 decision to reject the initial effort and HB 2 went into effect as legal battles over it continued.
By May 2014, 20 abortion clinics had closed due to their inability to meet the new standards, such as having hospital admitting privileges.
Last August, District Court Judge Lee Yeakel ruled a key component of HB 2 unconstitutional, writing that the law "imposes an undue burden on women seeking an abortion."
"The court concludes that the act's [House Bill 2] ambulatory surgical center requirement, combined with the already-in-effect admitting privileges requirement, creates a brutally effective system of abortion regulation that reduces accesses to abortion clinics, thereby creating a statewide burden for a substantial number of Texas women," wrote Yeakel.
Then Texas Attorney General Greg Abbott appealed the decision and it was eventually brought before the Fifth Circuit Court of Appeals.
Earlier this month, a three judge panel of the Fifth Circuit ruled in favor of HB 2, drawing from the U.S. Supreme Court decision Roe v. Wade for their reasoning.
"Reviewing Texas's statute against a backdrop of varying state regulations of abortion, Roe assessed the states' interests in regulating abortion, acknowledging a legitimate interest in women's health," wrote the panel.
"It held that states may not proscribe abortion prior to viability. … After viability, generally at the end of the second trimester, states could proscribe or regulate abortion except when an abortion was necessary to preserve the life or health of the mother."
If the Supreme Court declines to give the clinics a stay following the Fifth Circuit decision, then the law's measures on clinics will take effect July 1.