Conservatives Optimistic Supreme Court Will Back Missouri Church's Access to State Aid Program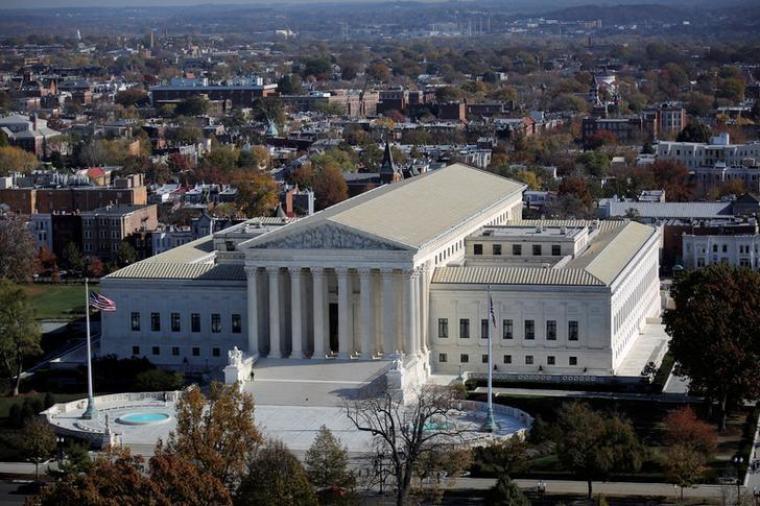 Conservatives were optimistic that the United States Supreme Court will rule in favor of a Missouri church who was denied access to a state-run secular aid program.
The Supreme Court heard oral arguments on Wednesday in the case of Trinity Lutheran Church v. Comer, leaving some who witnessed the proceedings seeing a likely victory for the congregation.
Travis Weber, director of the Center for Religious Liberty at the Family Research Council, attended the arguments, telling The Christian Post that he thought it went "very well overall."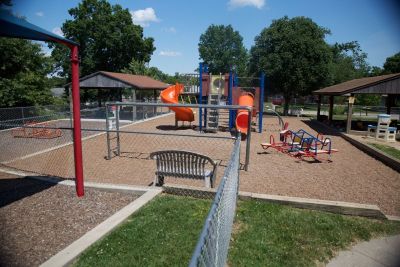 "I thought that the momentum and the convincing argument was clearly on the side of Trinity Lutheran here," said Weber.
"It was tough to really see the sense in the state's argument here. I almost felt bad for him, as if he was arguing a position he didn't really believe in."
Weber also told CP that he felt that at least seven of the Justices were "skeptical of the state's argument" that the church was not entitled to benefit from Missouri's aid program because states have a right to treat churches differently than other non-profit groups.
Missouri has already changed its law and now allows church groups to participate in the program. 
Alliance Defending Freedom CEO Michael Farris posted a statement on Facebook after oral arguments were concluded that the proceedings "could not have gone better."
"Even some of the liberal justices seemed unwilling to follow Missouri's request to discriminate. Please pray that a very good hearing would become a great opinion," stated Farris on Wednesday.
A Rejected Grant
In 2012, Trinity Lutheran applied for a grant to modify the playground surface at the church's Learning Center, but their grant was rejected later that year.
In the rejection notice, the Learning Center was told their grant request was rejected because Article I, Section 7 of the Missouri Constitution bars the "public treasury" from funding "aid of any church, section or denomination of religion."
In response, Trinity Lutheran filed suit against DNR Director Sara Pauley in 2013. A district court ruled in favor of the DNR and a three judge panel of the Eighth Circuit Court of Appeals concurred.
In November 2015, ADF petitioned the U.S. Supreme Court to hear their appeal, with the high court granting their petition in January 2016.
In April of last year, ADF filed an opening brief arguing that the Missouri Department of Natural Resources should allow the church to take part in the aid program.
"Missouri's Scrap Tire Grant Program provides reimbursement for rubber safety flooring for all playgrounds that meet certain neutral criteria — except for playgrounds owned by churches and religious organizations," read the brief's introduction.
"Trinity Lutheran Church was denied participation in this recycling and child safety program solely because of who it is — a church — even though the Missouri Department of Natural Resources ('DNR') ranked its application fifth out of forty-four submitted."
The brief went on to argue that the barring of Trinity Lutheran was wrong since "religious entities in the program would equally further the state's goals of keeping tires out of Missouri's' landfills and fostering children's safety."
ADF Legal Counsel Christiana Holcomb told CP in an interview on Monday that her organization became involved in the case because "the government cannot treat people of faith worse than it treats everyone else."
"Yet that is exactly what the state of Missouri has done. It denied Trinity Lutheran's application for a scrap tire reimbursement grant solely because the preschool is run by a church — even though most of the kids who use the playground don't even attend the church," said Holcomb.
"ADF hopes to convey to the justices that the government is constitutionally-required to treat religious organizations equally and allow them to participate in neutral government programs just like everyone else."
The Gorsuch Factor
Several groups filed amicus briefs in favor of either the church or Missouri. Americans United for Separation of Church and State filed a brief in support of the state.
Alex Luchenitser, associate legal director with Americans United, told CP on Monday that their brief argued that "the Supreme Court should affirm the Eighth Circuit's decision."
"Our brief argued that the Supreme Court should affirm the Eighth Circuit's decision. The brief explained that nothing in the U.S. Constitution can force states to give grants to churches," said Luchenitser.
"We had previously filed a friend-of-the-court brief before the Eighth Circuit refuting allegations that the relevant Missouri constitutional provisions were motivated by anti-Catholic animus."
The Trinity Lutheran case is noteworthy for being the first major church-state case to have Justice Neil Gorsuch on the Supreme Court bench hearing arguments.
Regarding what influence Gorsuch may have on the arguments, Luchenitser told CP on Monday that if the high court rules on the merits of the case "it is hard to say how Justice Gorsuch would vote."
"Justice Gorsuch has taken positions inimical to church-state separation in a number of cases. However, he does not appear to have any published opinions addressing public funding of religious institutions," continued Luchenitser.
"He has [also] expressed great admiration for Justice Robert H. Jackson, who was a strong opponent of public funding or support for religious institutions."