Supreme Court rejects Texas' election lawsuit; 6 battleground states hold hearings on voter fraud claims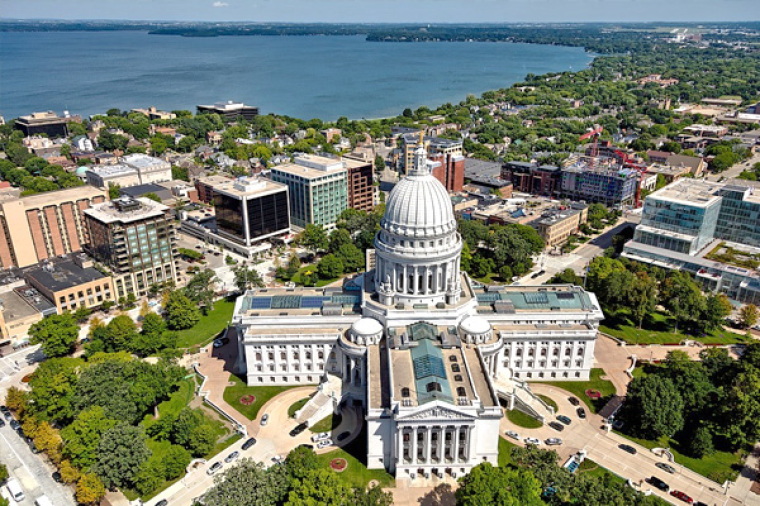 5.  Wisconsin: Claims of tens of thousands of absentee ballots backdated; assisted living facility employees filling out ballots on behalf of residents; enormous spike in number of 'indefinitely confined' voters
In Wisconsin, which has 10 electoral votes, current vote totals show Biden leading Trump by slightly more than 20,000 votes, equivalent to 0.63% of the votes cast.
On Saturday, President Donald Trump's legal team went before the state Supreme Court in one of his last efforts to challenge Wisconsin's election results. 
The high court agreed to hear the case late Friday, hours after a lower court judge turned down the president's claims that several of the state's election practices violated the law.
The justices will review that decision and are expected to rule before the Electoral College meets at noon Monday. 
In the weeks following the election, multiple whistleblowers came forward to raise concerns about the legitimacy of the presidential election results in Wisconsin.
One of those whistleblowers was Nathan Pease, a subcontractor for the United States Postal Service, who testified before the Amistad Project and alleged that "the postal service was planning to backdate tens of thousands of ballots in the days after the Nov. 3 election in order to circumvent the ballot submission deadline."
On Friday, a committee in the Republican-led legislature held a hearing to investigate claims of election fraud in the state during the election, "including whether there was fraudulent third-party intervention, obstruction to meaningful observation, and if voters listing themselves as "indefinitely confined" amounted to fraud," The Epoch Times reported. 
Democrat lawmakers walked out of the hearing, held by the Assembly Committee on Campaigns and Elections, referring to the claims being made as nothing more than "wild conspiracy theories," WMTV reported. 
The first witness to speak was Dan O'Donnell, a radio talk show host and investigative journalist, who gave an account of a call he received into his show from a disability service coordinator who works with adult clients who live at assisted living facilities throughout Milwaukee.
O'Donnell said the woman, who he only identified as "Susan" told him that "around two dozen of her clients told her that they were pressured by third parties to cast a vote for Democratic presidential candidate Joe Biden, or had votes cast for Biden in their name," ET reported.
The woman's accusations of wrongdoing were first heard on talk radio station WISN on Nov. 16. 
"I haven't been able to see (my clients) in person since March because of COVID, but we do Zoom calls regularly," Susan said. "Right after the election, one of my clients said that he voted for Biden but didn't want to."
Susan asserted that every single one of her clients shared nearly identical stories: "One gentleman told me, 'Yeah, they just handed me a ballot that was already filled out.'"
Another one of her clients explained that "I really wanted to vote for Trump but (a staff member at her home) said 'no, he's a bad man. We're voting for Biden.'" 
Wisconsin law prohibits employees of nursing homes and assisted living facilities from helping residents fill out their ballots. Instead, only "special voting deputies" appointed by each political party are allowed to help residents fill out their ballots. Because of the coronavirus pandemic, the special voting deputies were not allowed inside the facilities this year.
Ahead of the 2020 election, the state of Wisconsin saw an enormous spike in the number of "indefinitely confined" voters. The total number of "indefinitely confined" voters rose from 72,000 last year to more than 243,000 this year. Indefinitely confined voters do not have to show a voter ID when requesting an absentee ballot.
Scott McDonnell, the clerk of the Democratic stronghold of Madison-based Dane County, declared that all voters in his county were indefinitely confined.
Dean Knudson, a member of the Wisconsin Election Commission who also spoke at Friday's hearing, said that while fraud takes place in every election, he did not see "credible evidence of large-scale voter fraud in Wisconsin during the November election."
In recent statewide elections, Knudson said fraudulent ballots have numbered into the hundreds, most often cast by people who've voted twice or ballots cast by convicted felons.