Surface Book 2 vs. MacBook Pro: Which is the Better 15-Inch Portable Device?
Apple has long justified the price tag of the MacBook Pro 15 by going the extra mile in terms of build quality and engineering. Microsoft's new Surface Book 2, however, may have just taken the crown in the premium, 15-inch portable category.
The Surface line of devices has always been well-built and creatively engineered, but the Surface Book 2 is something else. Microsoft looks to have succeeded in fixing most, if not all the issues of earlier Surface models while retaining everything that makes them stand out.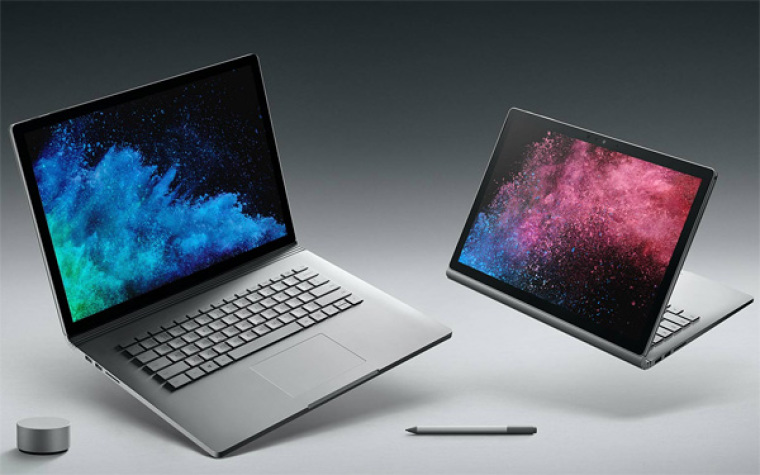 Both laptops are about 13 and a half inch at their longest, and both weigh about four pounds, as Digital Trends compared them side by side. The design of the Surface Book 2 that lets the display detach from the base to work as a tablet is miles ahead of Apple's traditional laptop design, though.
This gives the Surface Book 2 unparalleled flexibility, giving owners four modes to work with it. For its part, Apple has added the Touch Bar, which might come in handy for adding a few emojis, as PetaPixel points out.
The MacBook's processor actually edges out the Surface Book 2's CPU in both single-core and multi-core benchmarks, according to Geekbench. It's a close race, though, and an entirely different situation when comparing their graphics cards.
The MacBook Pro's outdated AMD Radeon Pro 560 is outclassed by the Surface Pro 2's GTX 1060, and it's not even close.
The one thing that the MacBook Pro has that puts it over the Surface Book 2 is the display quality, something that Apple has always paid special attention to in their products. Microsoft's laptop actually has a better contrast ratio, but the MacBook Pro easily beats the Surface Book 2 when it comes to color gamut range and accuracy.
Finally, the price of the highest-end Surface Book 2 variant still puts it $900 cheaper than a similar MacBook Pro 15. At $4,200 at the top-end, it's getting hard to justify going with Apple, when the excellent hybrid from Microsoft is right there.