Sweden Is Refusing to Investigate Muslims' Attacks on Christian Refugees, Persecution Watchdogs Say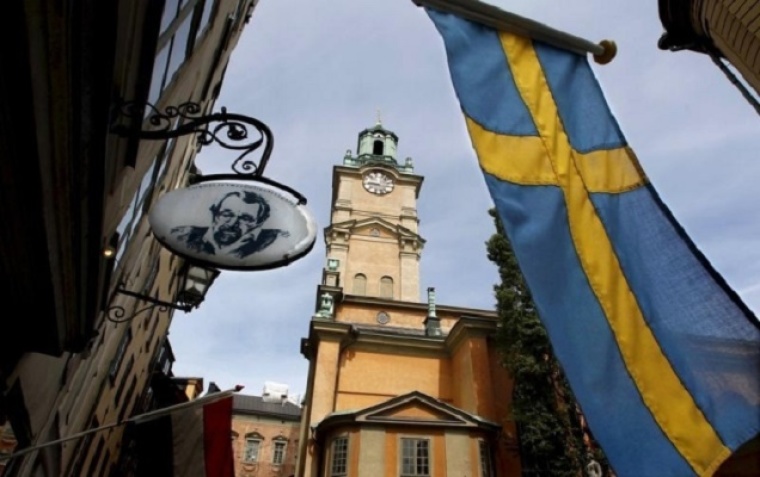 The Swedish government actively studies religious persecution of Muslims and Jews, but are largely ignoring attacks against Christians asylum seekers and refugees from the Middle East living in Sweden, Christian leaders say.
Writing in National Review earlier this week, deputy general secretary of the Swedish Evangelical Alliance Jacob Rudenstrand and Open Doors Sweden director Peter Paulsson, noted that the Scandinavian country has in recent years taken in a very high number of refugees from all faiths.
"While that is laudable, it has led to many violent incidents, as the hatred against religious minorities in, for example, Syria and Iraq has now migrated to Sweden," the Swedish Christian leaders wrote.
But "the reaction both in the media and from government officials have been cool" toward the hostility and violence toward Christians, they said.
"Despite news reports of such attacks against Christians, Sweden's government has launched no serious investigation."
Many studies examining hate crimes perpetrated against Muslims and Jews have been done, but few have focused on the plight of Christians, even as statistics from the Swedish National Council for Crime Prevention reveal that police reports of attacks against Christians have increased in recent years, they noted.
According to a 2017 Open Doors Sweden PJ Media noted Wednesday.
"One time they told my daughter that she was not allowed to eat in the canteen without wearing a headscarf, if she wanted to keep her head," one survey participant told Open Doors.
"Another time, they told my son that he was not allowed to have a visible cross around his neck if he wanted to remain in one piece."
Swedish Christian news outlet Världen idag reported Feb. 14 that an Afghani asylum-seeker who had become a Christian, having left Islam, was assaulted as he was exiting an evening Pentecostal worship service in the city of Karlstad on Feb 11.
Bias against Christians also appears to have made its way into the official government body for refugees.
"The Swedish Migration Agency, which evaluates applications for residence and citizenship, has given Christian asylum-seekers pop quizzes on theology. These quizzes ask questions that many Swedish churchgoers would be unable to answer, and the testimony of churches and pastors is often dismissed outright," PJ Media reported.
"Perhaps Christians who faced persecution in the Middle East expected to find a haven from these struggles in historically Christian countries like Sweden — a country whose flag is literally in the shape of a cross. Tragically, evidence suggests refugees bring the religious battles and persecution — complete with violence, death threats, and sexual assault — with them as they move into Western societies."
Rudenstrand and Paulsson added: "The evidence shows that [Christian refugees] are not safe in Sweden, which needs to take measures to improve their security, but first it must acknowledge the seriousness of the problem they face."