Swedish Preschools Blasted as 'Brainwashing' Children for Using Gender-Neutral Pronouns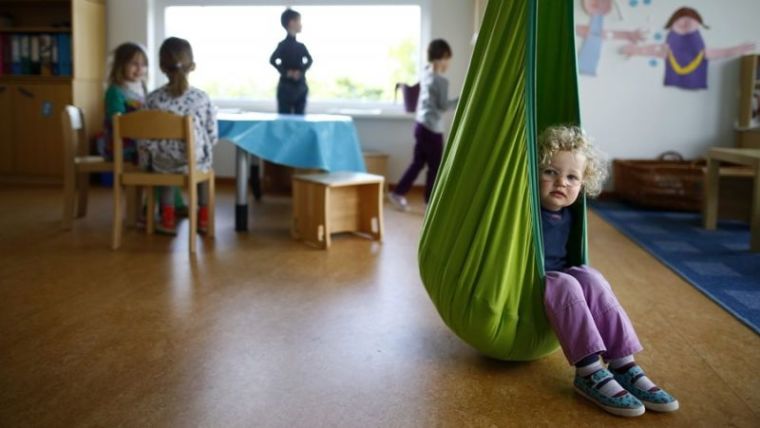 Mental health experts are warning parents about a growing movement in Sweden where some preschools are attempting to eliminate gender differences between boys and girls.
CNN reported on Thursday that a number of preschools in the Scandinavian country have  stopped referring to the children as "boys" or "girls," but by the gender-neutral pronoun "hen."
Swedish psychiatrist and author David Eberhard argued that such a direction is "intellectually dishonest," however, as it is "blind to biological differences."
"This is the kind of brainwash that works when the kids are small and in the short run they adapt to this, but what happens when they go to normal school and they find out they were living in a sect?" Eberhard told CNN.
He added: "This is a sort of a religious sect to say there's no differences between men and women, it has nothing to do with science."
Lotta Rajalin, director at Nicolaigarden and Egalia gender-neutral preschools, has pushed back against the criticism, arguing that people are not understanding what they are trying to do.
"We are not trying to say girls should be boys or boys should be girls, we just want every person to have the right to be the person they are, regardless of gender," she asserted.
Rajalin further argued that gender stereotypes stand in the way of children's progress.
"We try to take away the barriers which stop both girls and boys doing what they want to do," she added. "We want all children to have the same opportunities to feel, to express themselves, to like what color they like, to play the sport they're in, and so on. We don't want to limit them."
Eberhard insisted that children in general are sure about their gender identity and so will not suffer long-term effects from such pre-schools, but warned that "you may very well have young kids of different sexes that become very frustrated or confused."
Psychology professor Philip Hwang from the University of Gothenburg suggested that the gender-free preschools are more about the parents than the children.
"I don't really see any harm in it, but I think it pleases the parents more than it changes the children," he said.
"It's a statement more than something that has actual effect on children's long-term development with regard to gender issues."
Gender-free classroom experiments have also been carried out in the U.K.
A BBC Two documentary from August featured 7-year-old children being taught to forget differences between boys and girls in an effort to challenge gender stereotypes, which the feature presented as harmful to kids.
Scholars, such as Dr. Joanna Williams, a university lecturer and author of the book Women vs Feminism, have warned in the past that children being taught to "unlearn" the difference between boys and girls could be harmful, however.
"Children — encouraged by their experiences at school — are beginning to question their gender identity at ever younger ages," Williams said in June.