Syria: Christians Are Being Killed for Refusing to Deny Jesus, Staying Behind to Help Victims (Interview)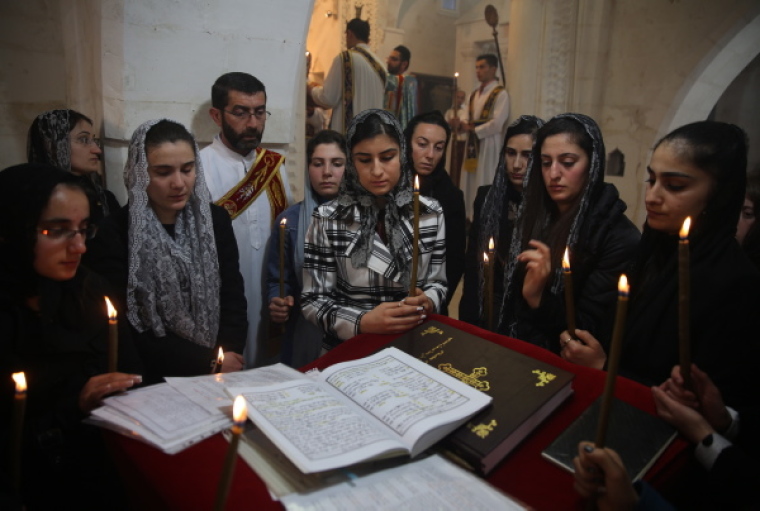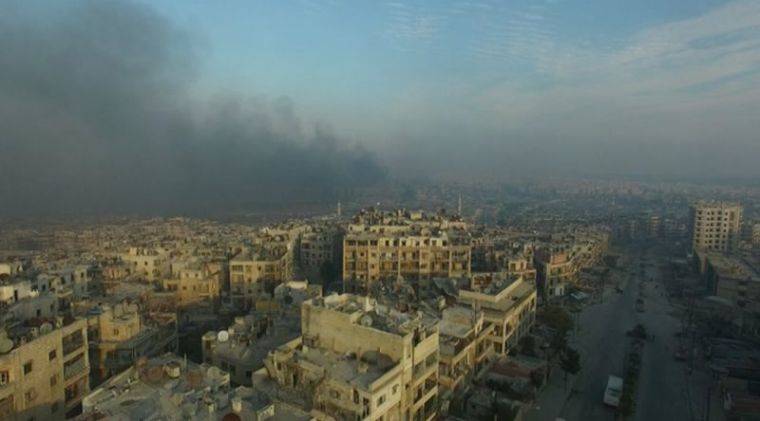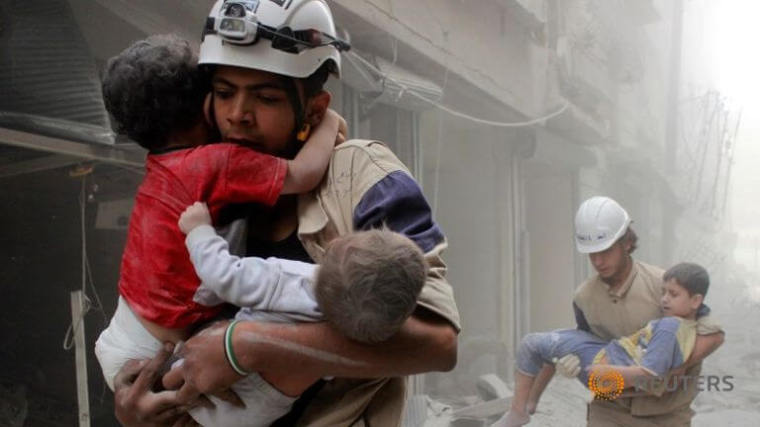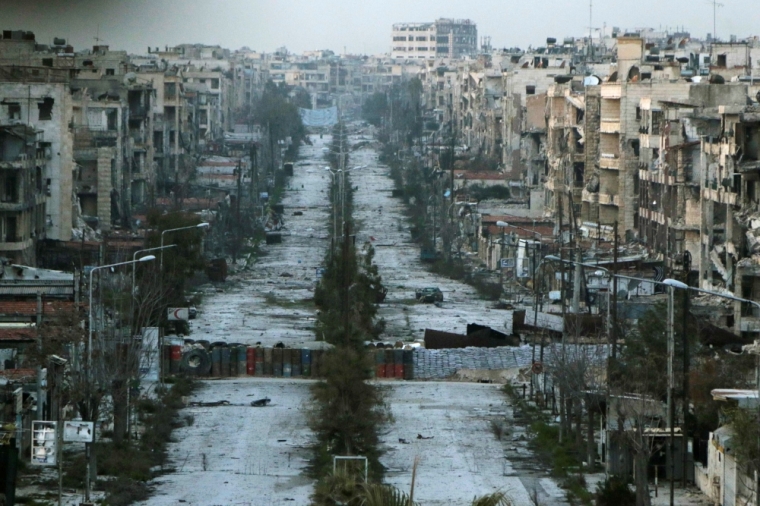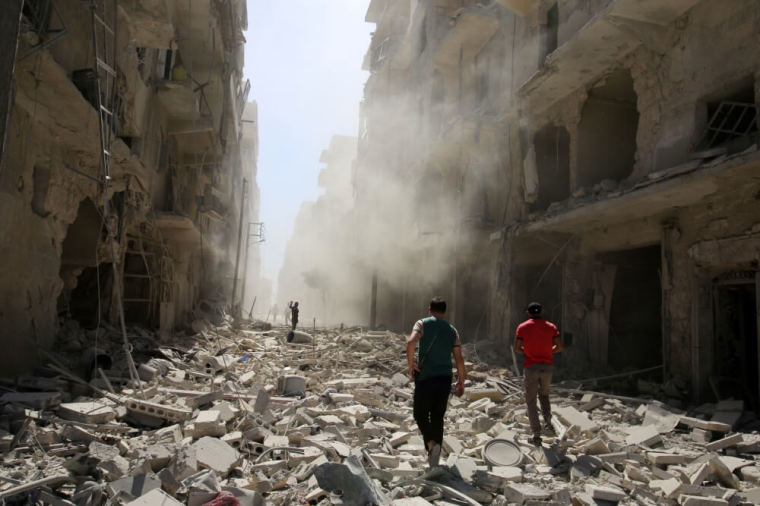 View Photos
A Christian pastor in Syria says the country is "being torn apart" in the midst of civil war, with Christians being killed for choosing to follow Jesus and staying behind to help victims.
Some of the world's top aid agencies, including the United Nations and the Wold Hearth Organization, warned on Monday that as many as 700,000 people, including 300,000 children, remain trapped in besieged areas around Syria.
Christians, moderate Muslims, and others have suffered greatly in the midst of the war, with persecution watchdog group Open Doors USA ranking Syria at No. 6 on its 2017 World Watch List of countries where believers are targeted most severely for their faith.
One persecuted Christian from Syria, identified as Pastor Edward, told The Christian Post in an interview that it's "very said and painful" to talk about what is happening in the country.
"Syria is getting torn apart and evil is all around us. We can touch evil and feel it. It is heavy on our hearts. But we also experience truth of the living Jesus Christ. It is encouraging though to me to see Isaiah 60, which says the light rises up on the church and His glory is on the church," Edward said.
Sharing some of the events he witnessed that greatly affected him, the pastor recounted: "There was a man named George who chose not to be hidden by his Muslim neighbor when extremists came looking for Christians. He told his mother Jesus said, 'If you deny me I will deny you.' And he was killed. His mother was not even allowed to bury his body."
"A doctor friend of mine decided to stay in his community to attend to everyone's medical needs: Christian or not. He could have left," he added.
"He could have gone to safety, but he chose to specifically stay to help others. He was taken by Islamic extremists and on camera, was killed. The video is so shocking and it gives me great pain."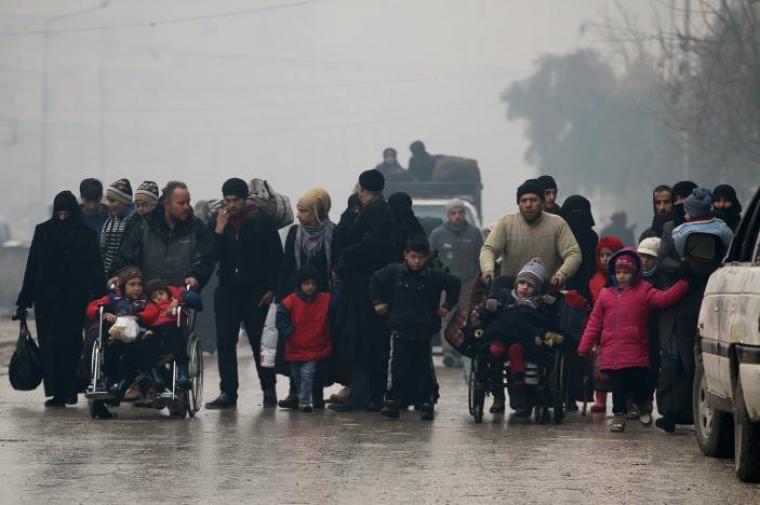 As Open Doors reports, Islamic extremism is the primary source of oppression that Christians face in Syria.
The organization, which through the help of local partners provides relief aid, Bibles, church training, trauma counseling and other help, pointed out that a majority churches in the war-torn nation are in ruins now. Yet, there are Christians who choose to stay behind and reach others with the Gospel.
Christian leaders in the region have warned that believers are being driven out of their ancestral homes by the masses, yet other stories have focused on thousands of Muslims who are reportedly turning to Jesus Christ in the midst of the bloodshed in the Middle East.
Edward said many of the conversion stories are true, noting that one couple wanted to compare the Bible with the Quran, the Islamic holy book.
"There was a husband and a wife who wanted to compare the God of the Bible with the God of the Quran. The more they studied, the more they came to realize that they wanted to follow the God of the Bible who taught love, kindness and forgiveness," he said.
"I hear stories like this from people who once they read the Bible, would rather follow Jesus."
Edward said that sometimes it's hard to practice forgiveness in the face of so much pain and tragedy, but noted that Christians turn to Jesus to find the strength to forgive.
"It is hard to forgive, especially when our friends and family are killed for seemingly senseless reasons. But because Jesus taught us to forgive our enemies, we do. We find strength in knowing that others around the world are praying for us and thinking of us," he shared.
The pastor encouraged Christians in the rest of the world to continue to pray for believers in Syria, highlighting the great importance of prayer: "I want Christians to know that their support and prayers means a lot to us. We can feel your prayers. It strengthens us and lifts us up."
Syria was listed among the top 21 countries in the world where an estimated 100 percent of Christians experience persecution, according to Open Doors' 2017 World Watch List report. 
"It is worth repeating that nearly one in every 12 Christians today lives in an area or culture in which Christianity is illegal, forbidden or punished. Yet, today the world is largely silent on the shocking wave of religious intolerance," Open Doors USA CEO David Curry said at a press conference at the National Press Club in Washington D.C. last week.
Curry said world leaders need to respond to such rising levels of persecution.
"The 2017 World Watch List and the information it represents presents one of the most complex and pressing challenges to President-elect Donald Trump and his administration," he added.