Syrian Women Risk Their Lives to Expose Shocking Horrors of Daily Life Under ISIS Rule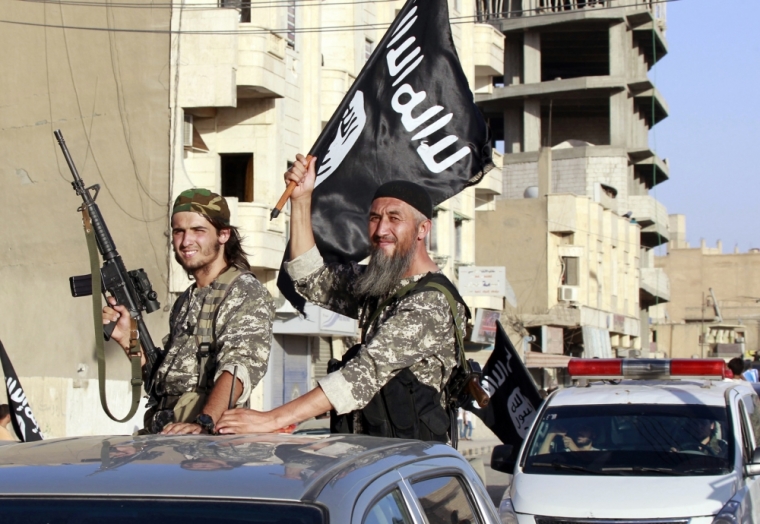 Two courageous women in the Islamic State's stronghold of Raqqa risked their lives in order to record undercover footage that documents the heinous and oppressive realities of life under IS' rule.
As it has been nearly two years since IS took control of Raqqa, the group's de-facto capital, much is known about the horrific human rights abuses that the group commits against residents in the town, but little is known about what day-to-day life is like for the people who live in Raqqa and have to abide by the terror group's strict brand of Shariah law.
On behalf of CNN's Swedish affiliate, Expressen TV, two female Raqqa residents using the pseudonyms Oum Mohammed and Om Omran, who both had well-paying jobs before IS arrived, recorded candid footage of life on the Raqqa streets to capture many of the injustices that women and others face under IS' rule.
As women in IS' stronghold are heavily punished if they show their face in public, the two women took to the street in very conservative niqabs that only showed their eyes.
One of the first scenes in the 13-minute video shows one of the female media activists going into a beauty supply store. She focuses her camera toward a box of hair dye and notes the woman's face on the box is scratched over with pen because of IS' opposition to a woman's face being shown in public.
"All women like to show their face. We've lost that option. We've lost our femininity," Mohammed explained.
The documentary narrator explains that women in IS-controlled Raqqa are not allowed to go out in public alone. They are allowed to go out with another female companion or with their male "guardian."
The women then catch a taxi cab, where they talk with the taxi driver about his experiences living under IS.
"Oh Abu Bakr al-Baghdadi, you instill fear into the enemy," plays an Arabic anthem in the cab. "The women of paradise are calling. I volunteer for martyrdom."
While riding in the cab, one of the women points out that since it is against IS law for women to go out alone, a taxi driver could be punished with up to 30 lashes by the religious police if he is caught giving a ride to a lone woman. The authorities would also punish the woman.
The driver also explained that one time he and his daughter were out in public and an IS official approached him to ask why his daughter was not wearing a niqab and threatened to physically punish his daughter.
The father refused to let the IS officer punish his daughter. Then the officer threatened to fine the father, to which the father said he would rather pay a fine then let another man assault his daughter.